Mums4Mums 2017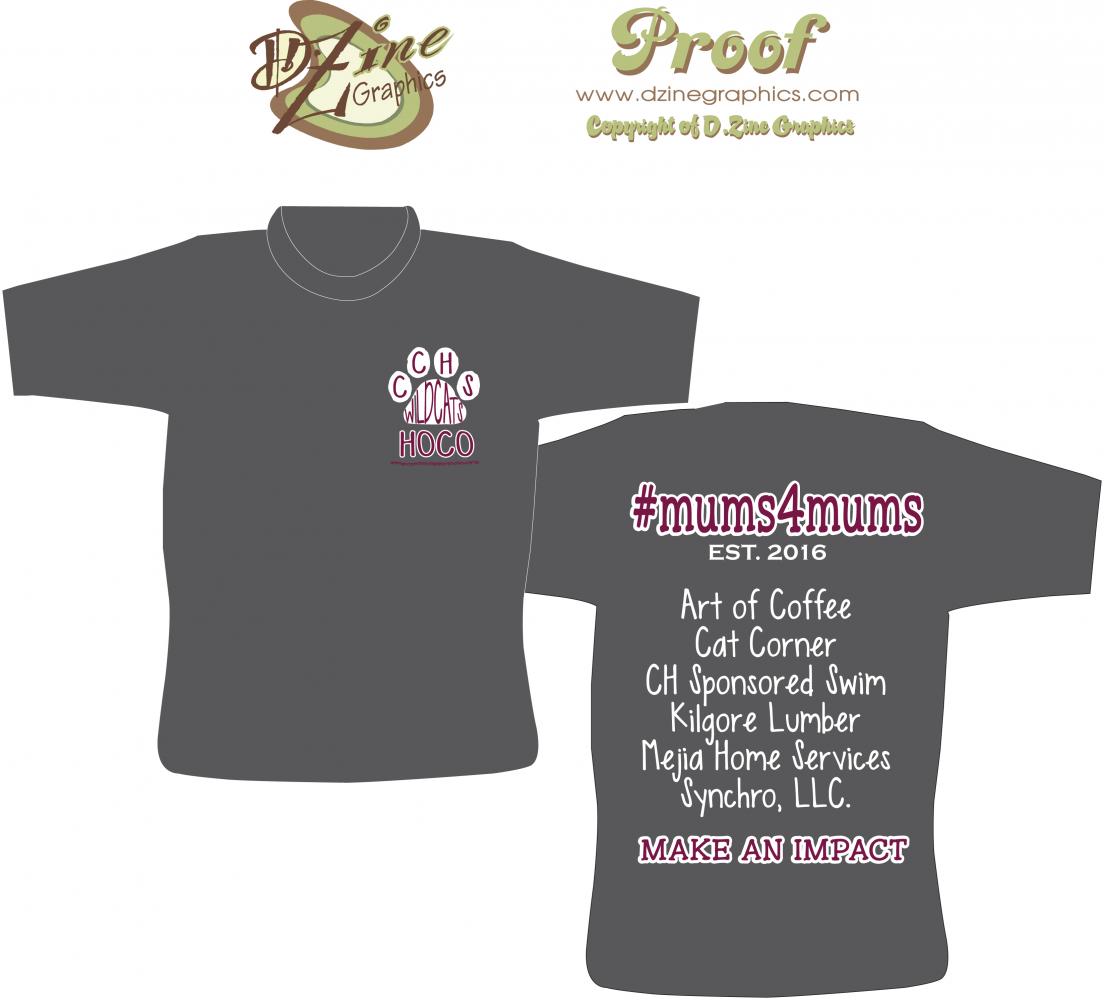 Mums4Mums 2017
The Fashion Design 2 class at Clear Creek HS is organizing a fundraiser to benefit Bay Area Turning Point to carry on the 2ndannual "Mums4Mums" campaign. It is not uncommon for homecoming mums and garters to cost more than $100, and the Fashion Design students are encouraging other students to donate to a cause bigger than themselves.
The premise of the fundraiser that in place of a traditional mum, or opting for a smaller version, students will donate $20 to Bay Area Turning Point and receive a t-shirt to represent their support. Supporters are asked to wear their t-shirts on Friday, October 13th, the day of the homecoming carnival and homecoming game. Our goal is to have 100 students donate $20, resulting in a $2,000+ donation to Bay Area Turning Point this year.
100% of profits raised will go directly to Bay Area Turning Point!
Bay Area Turning Point's mission is "Bay Area Turning Point, Inc. provides recovery services for survivors of domestic violence prevention strategies for societal change in partnership with our community."
We are also reaching out to faculty and staff who would like to support this great cause and purchase a t-shirt to wear on Friday for Creek Out Day. The proof of this year's shirt is attached. If you would like to donate, please email me your t-shirt size(s) and your classroom number. I will have one of the Fashion Design 2 students come by your room to deliver your shirt and collect your money before Friday. 
Thank you in advance for your support!
Becca Beck
Family and Consumer Science CCHS