Wildcat Web News 1.29.18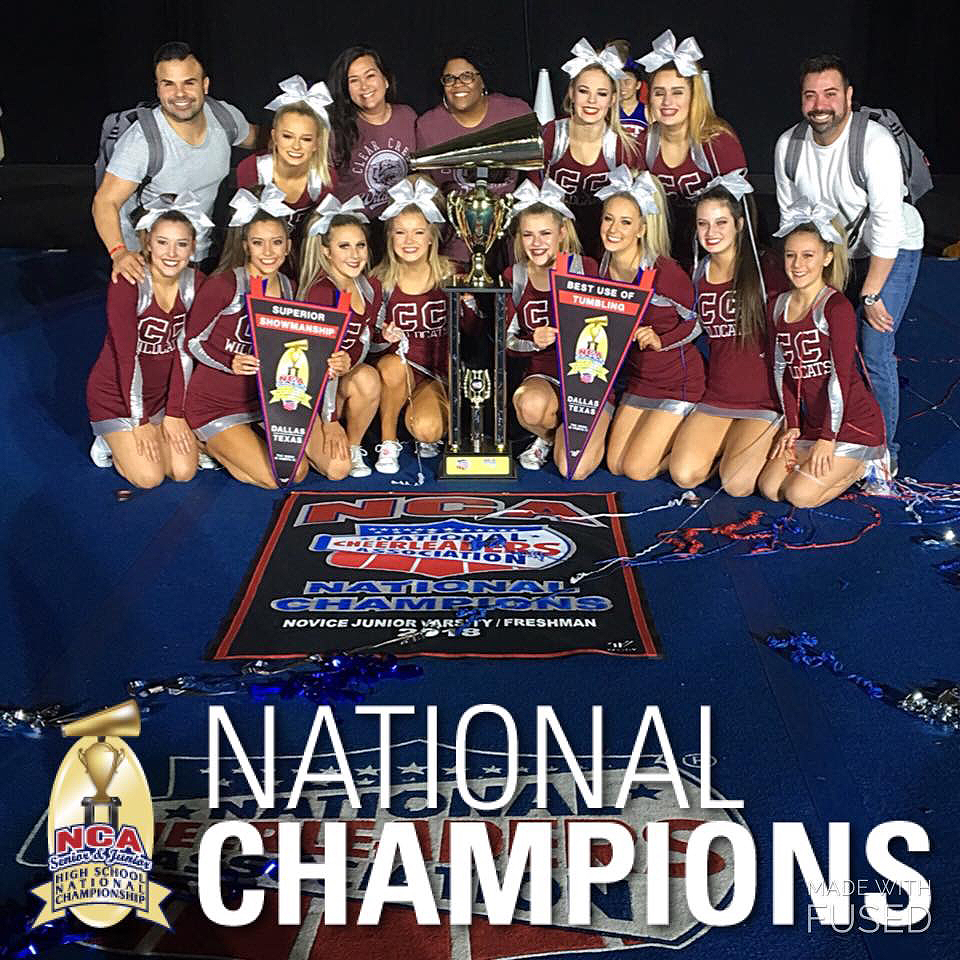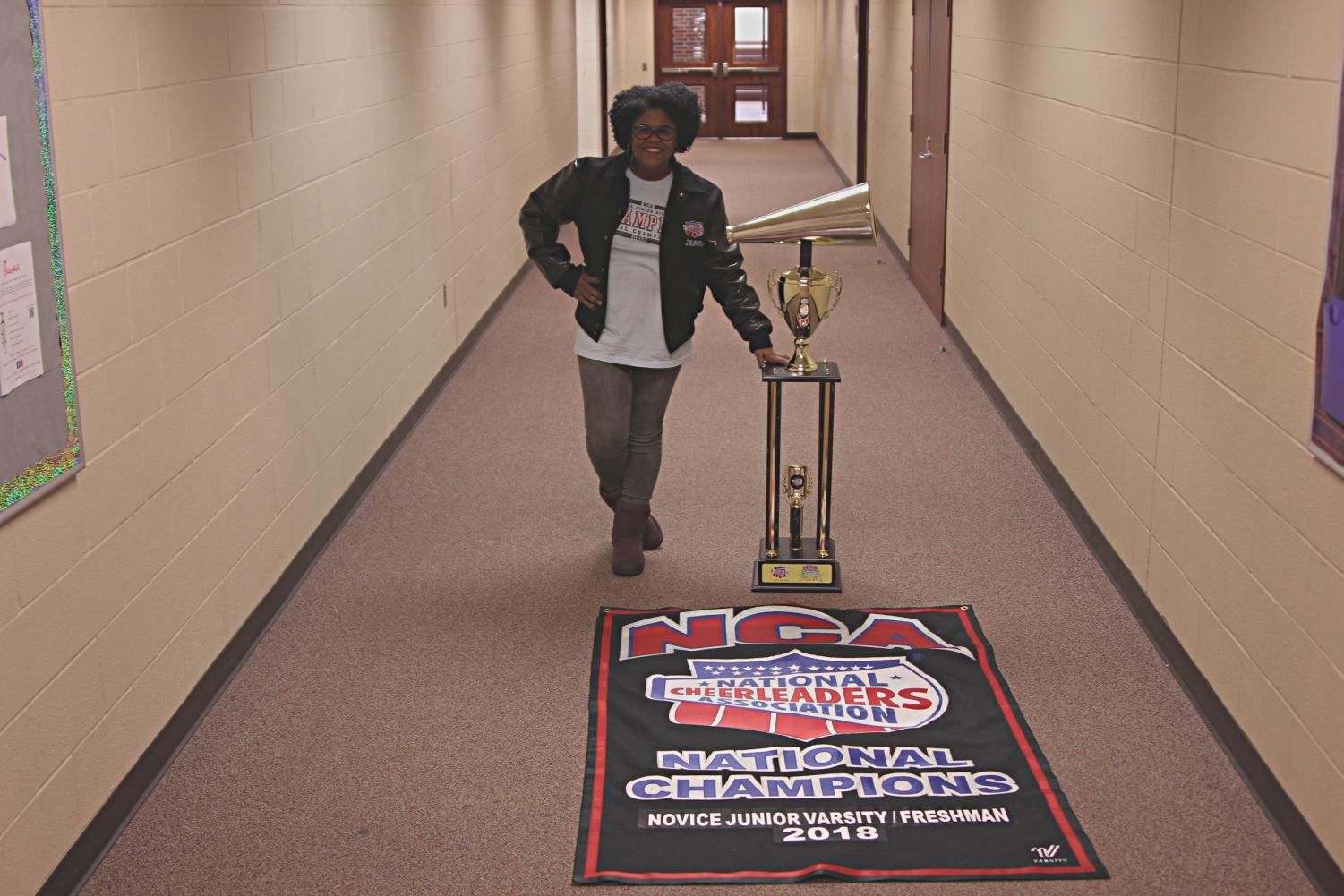 1.29.18
Congratulations to the Creek Cheer program as they were crowned national champions at the National Cheerleaders Association competition in Dallas this past Sunday.
The team took home the prize in the Small Novice Junior Varsity/Freshmen division against squads from all over the nation. In addition to taking home the national championship, the Wildcats also won the Superior Showmanship, Best Use of Tumbling Awards in Small Novice Junior/Freshmen division and claimed a 6thplace finish in the Medium Varsity Band Dance division. Those cheerleaders include:
Alexa Akers
Saryn Allen
Taylor Allen
Ashleigh Hodges
Carlee Jackson
Anna Lucas
Scheerstyn Lyde
Amber Menefee
Abigail Mitchell
Katelyn Norris
Montana Norris
Emelie Null
Hannah Rivera
Zoe Smith
Samantha Sorensen
Taylor Trobaugh
Aubrey Wooley
Again, congratulations to Creek Cheer!
Shawn Mosley, MBA
Clear Creek Wildcats – our girls Varsity basketball team needs your support!  We play Alvin here at Creek tomorrow night, and this game is important for our playoff race.  Both teams are 6-5 in district and tied for 3rd place.  Please come to Butler gym at 7:00 P.M. to support our girls basketball program!
Kristi Odom
The Wildcat band JV and Varsity winter guards competed this past Saturday at the Dawson TCGC winter guard show. The JV earned 3rd place in Novice class and the Varsity earned 1st place in Scholastic Regional A. Please help us congratulate these talented performers!
-Aaron
Clear Creek varsity tennis team competed last Friday in the Kingwood Invitational and had several top finishing teams:
Boys Doubles team of Michael Raji and Carter Crookston took 1st place dominating the rest of the field.
2nd Place Finishers were:
Boys Doubles: Lucas Tronchin and Brice Farine
Mixed Doubles: Miranda Hixson and Cameron Noorbakhsh
Consolation Champions were:
Girls Doubles: Britney Fang and Toni Tacorda
Derick Geise