Wildcat Web News 2.26.18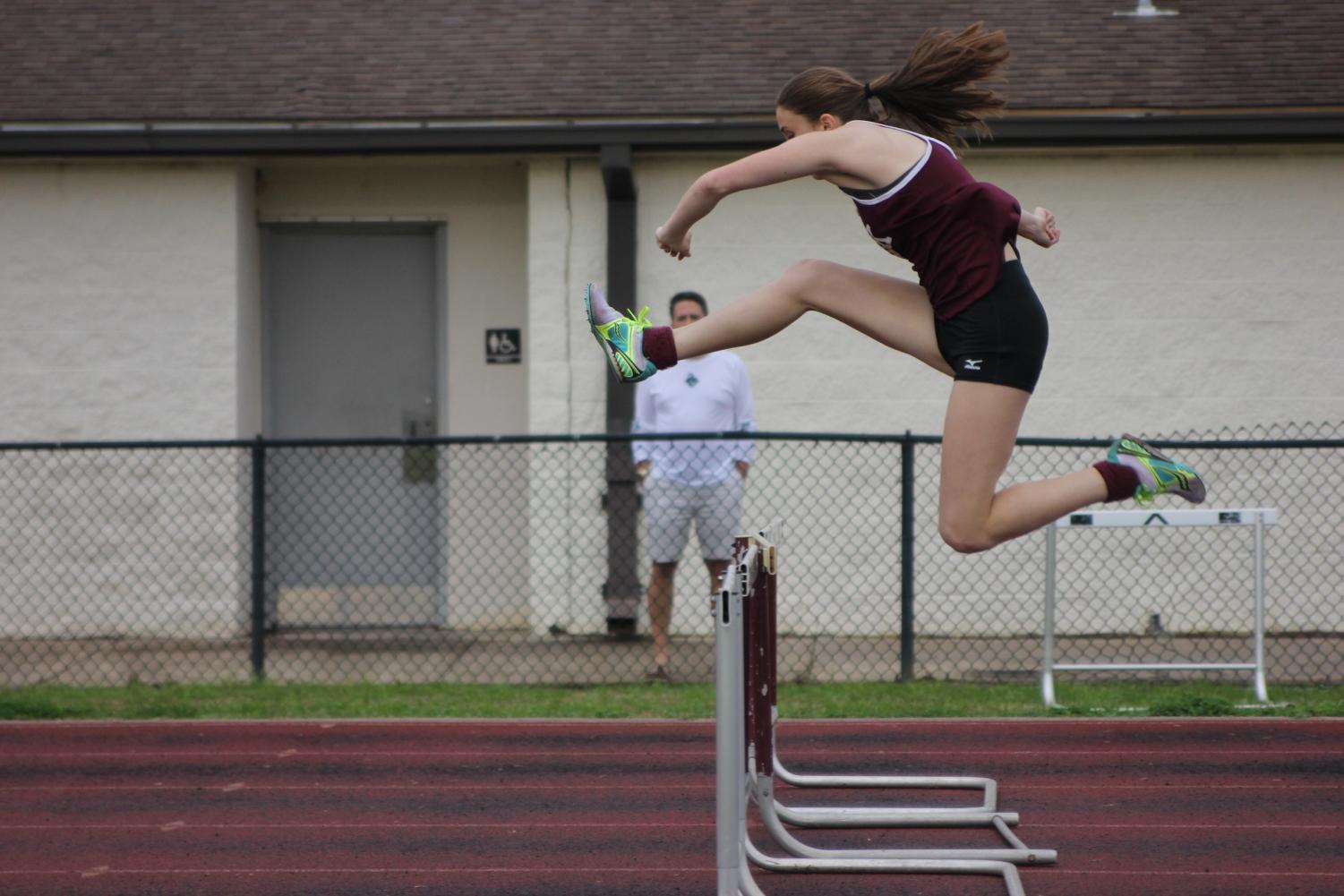 2.26.18
The academic decathlon team wrapped up a very successful season this weekend in the state meet in San Antonio. The team finished in the top 25 in the state, and two students received individual awards. Michael Raji placed 3rd in science in the state, and Jordan Weeks placed 3rd in social science.
Brian Webb
Wednesday popcorn sales 
PTSA
Congratulations to Kayvon Hall and Timothy Johnson-Thompson.  They are competing at the UIL Texas State Wrestling Tournament this morning.  Wrestling starts at 9:00 this Morning with Finals Saturday Night.
 Shawn Williamson
The Wildcat Boys Varsity Track team competed against 25 of the States top teams on Friday at the Knight relays.
Medaling and setting a new personal best throw of 51 feet 8 inches was Chad Lindberg.
Knocking more than a half second off their previous best time, and finishing with the 8th best time in the meet, was the 4×100 relay team of Rayfield Conely, Sam Matthews, Emilio Allison, and Cody Spears.
Todd Hoover shattered his personal best mile time by posting a 4:47 and finishing 10th overall in a field of over 35 runners.
Preston Porter also ran an impressive 4:57 in the race for his best time of the season.
Cody Spears ran a personal best time of 51.25 in the 400m run finishing 9th overall in a field of over 30 runners.
Andrew Dry posted a jump of 20 feet 4 inches which was a top 10 finish in the Long Jump.
Great Job Wildcats.
Kevin McNamara
JV Girls Track Team competed at home yesterday at the Clear Creek Invitational and overall took 2nd Place as a Team!
Taking First Place in the 3200 Meter Run was Camille Dang and Amber Farrar took Second Place in the 1600 Meter Run. Your Third Place finishers included Meaghan Linquist in the 3200 Meter Run and 1600 Meter Run, Melissa Lemon in the 400 Meter Run, the 4×100 and 4×200 Meter Relay Teams of Michaela Kinsky, Miyah Hayes, Kylie Shoults, Melissa Lemon, and Jada Williams, and the 4×400 Meter Relay Team of Melissa Lemon, Sarah Lorant, Julia Bennet, and Michaela Kinsky. Other events that scored included Leslie Palma in the 3200 Meter Run, Amber Farrar in the 800 Meter Run, and Camille Dang in the 1600 Meter Run.
Congratulations to the Lady Wildcats
Zepeda
Varsity 1 golf boys did a fantastic job over the weekend at the Concan classic golf tournament where they placed fifth out of 28 teams.  A special shout out and congratulations to senior Sean Murphy for scoring his first ever hole-in-one on a par three 174 yard hole using a knockdown six iron. Fantastic shot Sean!
Clear Creek Boys Golf will host the Wildcat Invitational at Moody Gardens this Friday and Saturday
Daniel E. Brown
On behalf of Clear Lake Area Panhellenic Association ("CLAPA"), please find attached our 2018 Crawford-Zbanek Scholarship Application. To all senio girls who will be attending a gour-year college/university in Texas this Fall? (The eligibility requirements are on the last page.) All applications are due Friday, March 2, 2018. We do not accept late applications.
Thank you,
Kathryn Vernau
Vice-President Scholarship, CLAPA