Wildcat Web News 5.1.18
5.1.18
The League of Extraordinary Improvisers will be giving its final performance of the year this Saturday at 7:00 PM in the Auditorium.  Tickets are $3 in advance and $5 at the door.  The show will feature short and long-form improvisation as well as a farewell roast of the Seniors.  Come out and join us for a night of unscripted comedy!
Thanks!
Bradley Hewlett, Theatre Director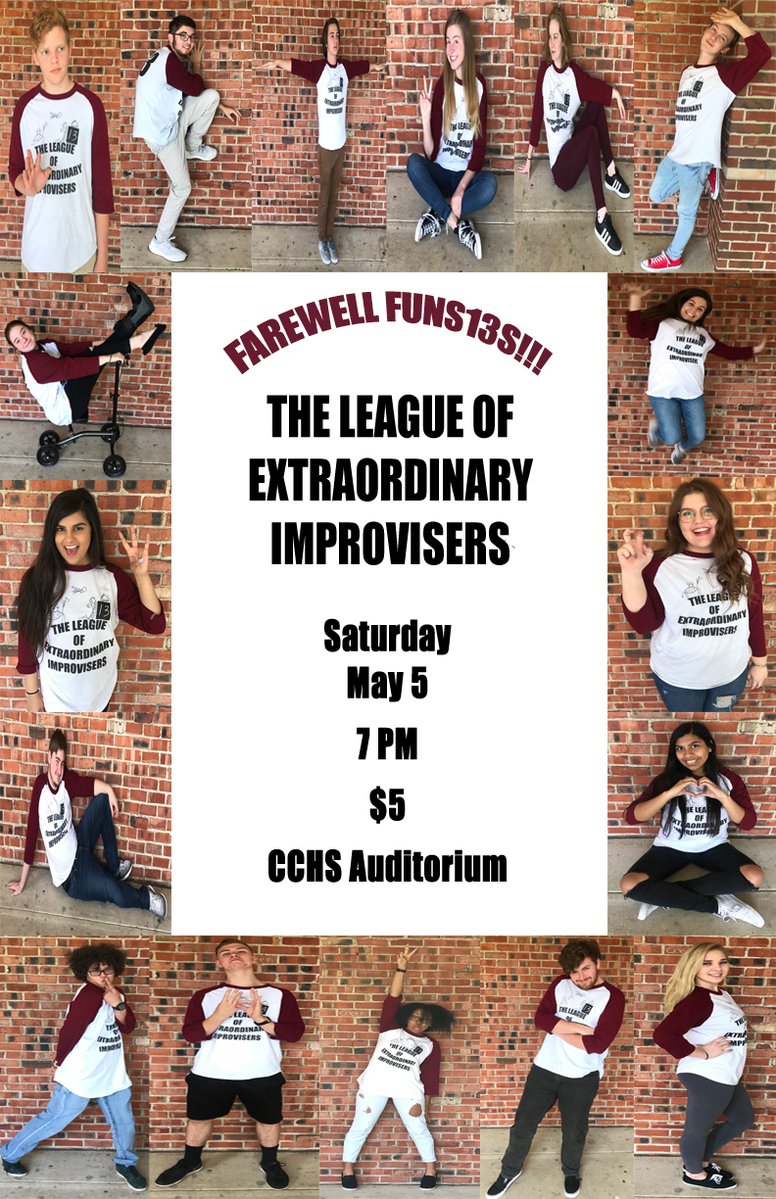 The CCHS Tennis doubles team is advancing to state for the first time in 30 years!
State will take place at College Station May 17, 18th. Shirts are $10 cash or check. Make checks payable to Clear Creek tennis.
An image of the shirt front is attached.
All orders need to be in by 5th period Friday.
Thanks for your support!!
Derick Geise