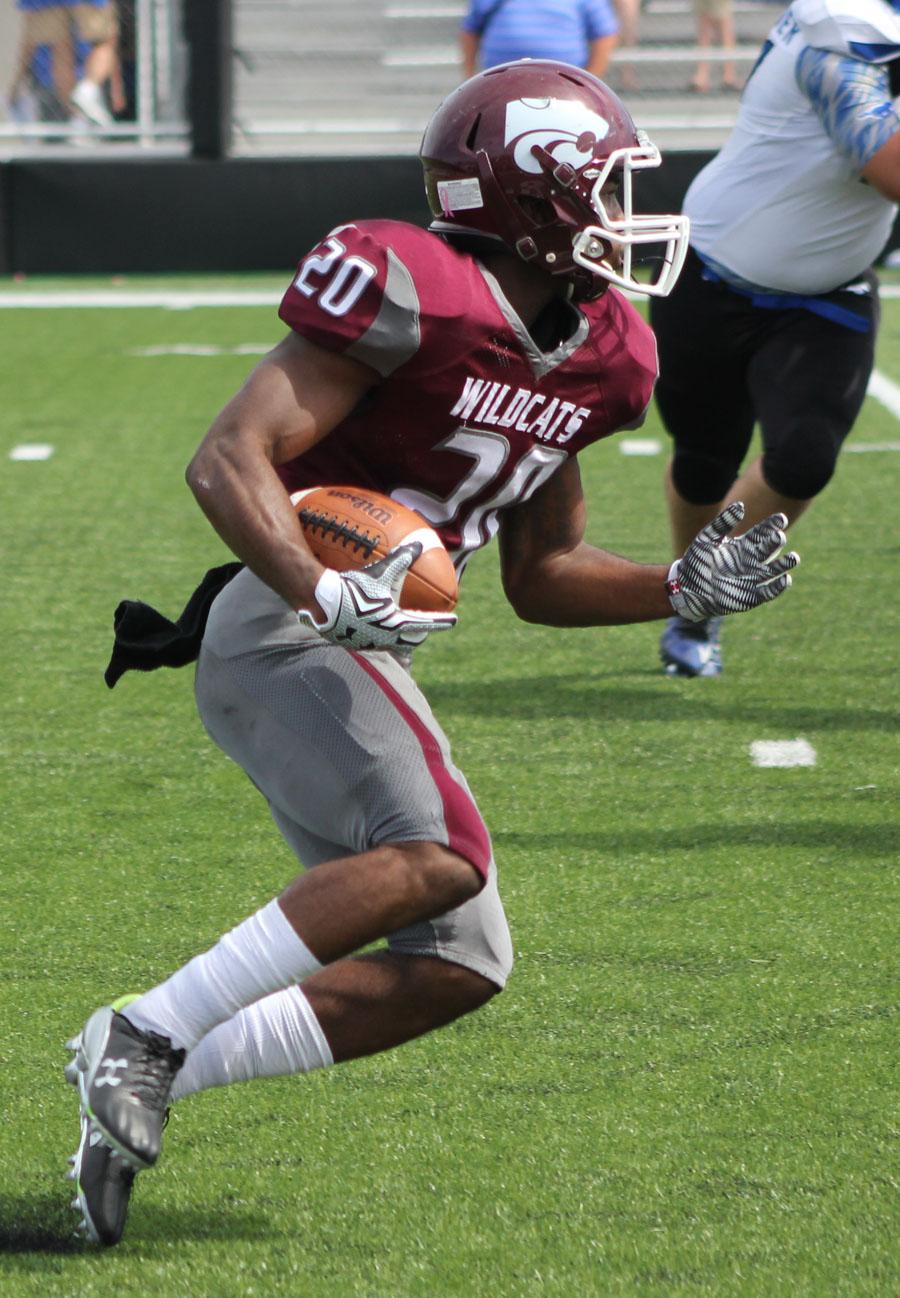 11.16.15
The Clear Creek varsity football team beat Ft. Bend Travis 63 to 10 Friday night in the Bi-District round of the playoffs.  The team is now 11 and 0 on the season for the first time in school history.  The team now moves on to the area round vs. Manvel,  Friday at 7 PM at Pasadena ISD stadium.   Come support the Wildcats as they look to become Area Champions for the second time in school history.
Zach Head
Any girl interested in trying out for the Girls Soccer team needs to speak with Coach Pittman in room E226 this week.  Tryouts will be held Monday November 30th and Tuesday December 1st after school.  You must have a completed physical form on file with the athletic trainer before you will be able to tryout.  Stop by Coach Pittman's room, E226, for a form and more information.
Thank you,
Jessica Pittman
Dual Credit Students
Please remember that the College of the Mainland has a different holiday schedule than Clear Creek High School.  Dual Credit classes will be held next week on Monday, Tuesday, and Wednesday.  Plan to attend Dual Credit classes next week.
Are you a Senior with a December 1 College Application Deadline?
December 1 will be here on Tuesday after we return from the break.  If you are applying to a college that has a deadline on December 1, be sure to request your transcript this week.  See your counselor immediately if the application requires documents that need to be submitted by the counselor.
Mrs. Updegraff
Boys Basketball plays Manvel tomorrow November 17 here in Carlisle field house at 7 pm. It is opening night come early be loud as we will be playing a good team tomorrow night!
Coach Bryan
Any FFA member interested in joining the Floriculture or Milk Quality team needs to attend an informational meeting tomorrow (Tuesday, November 17) at 3:30 PM in Mrs. Terry's room.
Natalie Voges Terry, Ag Science Teacher
This past weekend the CCHS Army JROTC competed in the "Battle on the Bayou" Drill meet.  The following results were attained.
The Female Raider Team placed 2nd and was commanded by Cadet Staff Sergeant Barbara Brocard
Female Color Guard Team placed 3rd and was commanded by Cadet Lieutenant Colonel Ally Reed.
Cadet Reed also received the Best Female Color guard Commander Award
The Female Physical Training Team also received the following individual awards:
Fastest 1 Mile Relay
The Bronze medal for Iron Woman
And finally, Cadet Sergeant Lauren Erickson was awarded 2nd place for most push-ups.
Thank you,
Col. Harris
TODAY is the last day to order Thankful Grams!  Students you can purchase them at your lunch – teachers please get the order to the library or to Ms. G-L's box by the end of lunches.
They are $1 each and will include homemade brownies!  J
Laura Gladney-Lemon
Men's Soccer tryouts will be Monday November 30 and Tuesday December 1 after school on the grass field and in the stadium. You must have a physical on file before trying out and you must be passing all of your classes.
Please see Coach Cobb in F112 if you have any questions.