Wildcat Web News 11.17.15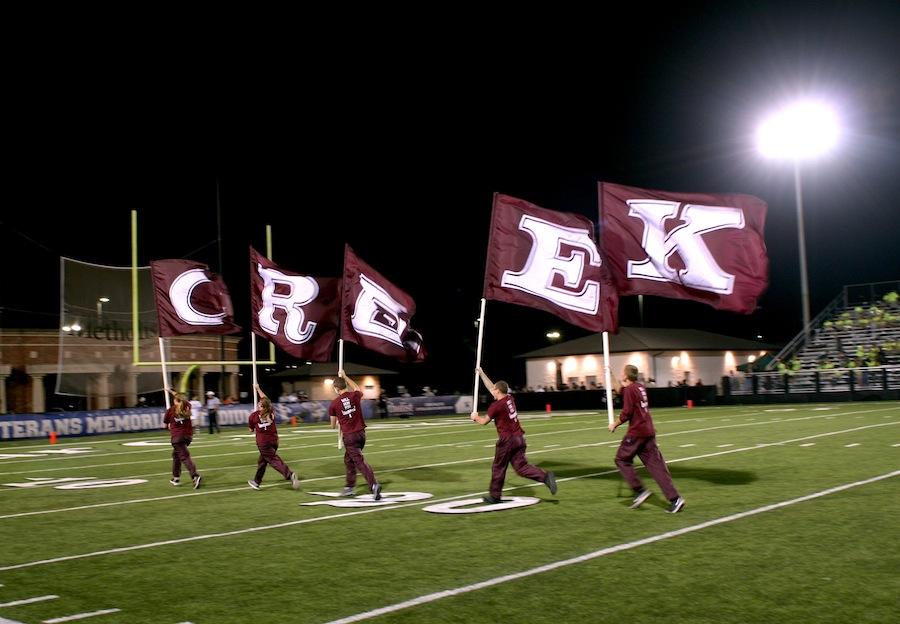 11.17.15
It's College Week at Creek!!
 Pop on down to the College Room today at lunch for answers to your college questions.  Learn how to search for the perfect school or get help with your applications.  Bring your lunch and expect to be treated to popcorn.
 Swing by the Counseling Center Hallway to check out the college displays and be sure to enter the drawings for college prizes.  Drawings will be held on Friday.
 Tomorrow night is a great time to focus on your future, especially college and career goals.  You are invited to attend CCISD's College & Career Fair from 6 – 8 pm at the Education Village.  More than 120 colleges will be represented as well as over 100 careers.  Be sure to attend this awesome event.
 Don't forget to wear your favorite college shirt & jeans tomorrow.  Show your college spirit!
 Elizabeth Updegraff
Any FFA member with an animal for the CCISD Livestock show needs to see Mrs. Terry for a commitment form.
Natalie Voges Terry, Ag Science Teacher
Best Buddies members, we will be having a meeting on Wednesday after school in Mrs. Lotf's room to discuss the upcoming Christmas party and t-shirt orders. We hope to see you there!
Reminder to any FFA member interested in joining the Floriculture or Milk Quality judging teams we will have a brief meeting today at 3:30 in Mrs. Terry's room.
Natalie Voges Terry, Ag Science Teacher
The winners of the CCHS College Week door decorating contest are….
3rd place; Ms. Keill with her Texas Tech Red Raider door
2nd place; Ms. K. Thompson with her display of top film colleges in the country
1st place; Ms. O'Neil with her display of the LSU Tigers
Way to go ladies – the judges commented that all the doors were very good and their decision in scoring was very difficult.
If you get the chance, go by and see all the doors entered.
Terry Vaschiko