Hard to let Lindberg leave
Hang on for a minute...we're trying to find some more stories you might like.
Sometimes it is just so hard to let a kid go. In the case of Chad Lindberg-it is a triple threat: great athlete, super scholar and an all-around gentleman with a great personality.
https://www.dawgsports.com/2019/12/18/21026167/georgia-bulldogs-football-recruiting-2020-chad-lindberg-offensive-line-national-signing-day?fbclid=IwAR26FGcCk-kpwcFCHRpdFYnTyfoJsbUD8Mqy8hsDwmzl9TWJHZO6IuurhRo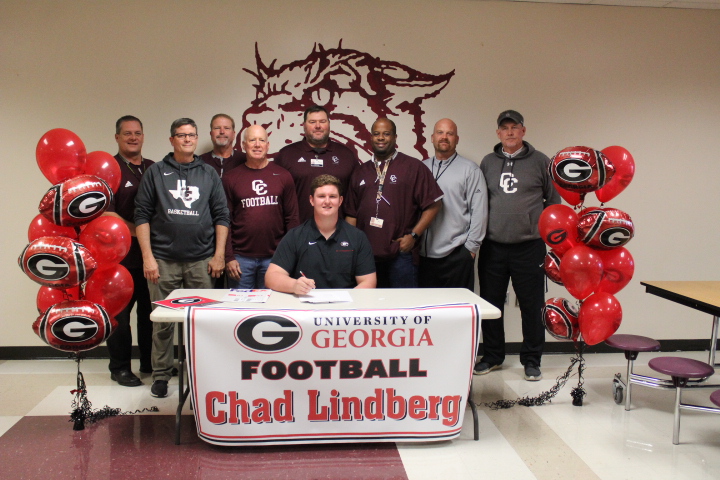 Chad shown here with his Creek coaches.