COVID-19 causes unprecedented Broadway blackout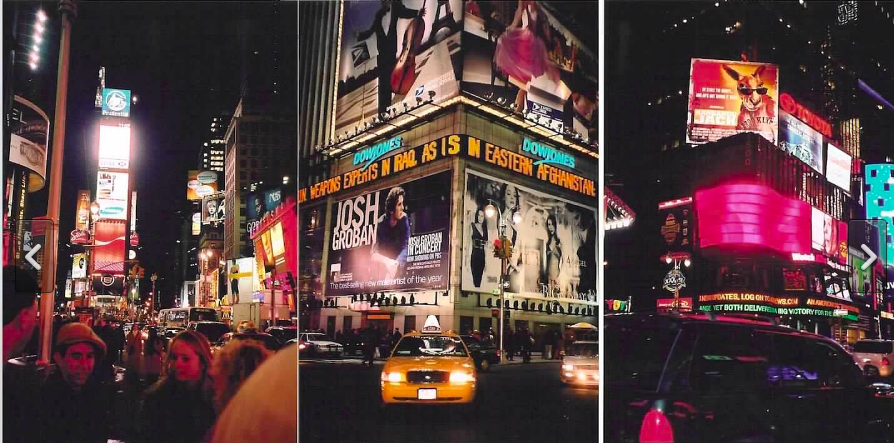 Amid growing coronavirus concerns and an usher testing positive, all Broadway theatres have been shut down through April 12. Andrew Cuomo, governor of New York, has reduced gatherings to 50 people and businesses such as gyms, bars and restaurants have been shut down.
"The idea that our venerable, majestic houses are dark, and that there will be no lights on Broadway — I'm romanticizing, but that's the heartbeat of the city, and to think that they've been forced into darkness is shocking," Patti LuPone, Broadway actor, said.
A part-time usher who recently worked at the Booth Theater and the Brooks Atkinson Theater tested positive for COVID-19, causing some fans to go into a panic. The two theatres announced extra cleaning would occur, in order to ensure there are no traces of the disease lying around, however, the usher handed out playbills before each show, meaning they could have handed off the disease to audience members. A few days after the usher tested positive, it was announced that Broadway would shut down.
"Broadway has the power to inspire, enrich and entertain, and together we are committed to making that vital spirit a reality. Once our stages are lit again, we will welcome fans back with open arms so that they can continue to experience the joy, heart and goodwill that our shows so passionately express every night," Charlotte St. Martin, President of the Broadway League, said.
This shut down is unprecedented and while it might seem like the closure just means that there will be no shows for a few weeks, in reality, it's much more. If shows do not reach their monthly quota, they are forced to close. While currently this closure is said to last through the second week of April, things could possibly worsen. For most Broadway actors, performing is their only source of income, along with the people involved in the behind the scenes production of shows. Because Broadway shut down on March 12, people involved with Broadway will be out of a paycheck for at least a month.
"The full effects of this on the industry can't possibly be known yet, but our priority has to be the well-being of audiences and our Broadway families," Thomas Schumacher, president of Disney Theatrical Productions, said.
Many shows, such as Six and Mrs. Doubtfire, were supposed to open on Broadway this month, but due to the unexpected closure, people are unsure how they will continue. Other shows, such as The Inheritance and A Soldier's Play, unknowingly played their final performances. National tours, such as Mean Girls, have suspended their performances to help prevent the spread of the coronavirus.
About a week before the closure, actors limited stage-dooring to benefit their health, hoping those measures would be enough. Soon after, stage-dooring was cut, meaning no actors could sign playbills or meet fans after the show. Some performers, such as Dana Steingold and Kerry Butler from Beetlejuice, are posting on their Instagram daily to keep fans updated and entertained during this troubled time.
The cutoff date for shows to be eligible for the Tony awards is April 23, about a week and a half after Broadway is expected to reopen. Because of this, the Tony Awards, currently happening on June 7, could possibly be rescheduled.
The Metropolitan Transportation Authority has increased subway cleaning to twice a day and is using EPA-approved and CDC-endorsed cleaners.
As this pandemic increases throughout the nation, countries and states have taken matters into their own hands for the safety of their citizens. Most restaurants in New York are currently takeout and delivery only. All public schools in New York City, the largest public educational system in the US, have closed and are moving online. During this alarming time, communities need to come together to protect their own lives and lives of others that are easily affected.
"Our primary goal is to slow the spread of #Coronavirus so that the wave doesn't crash our healthcare system. Social distancing is the best way to do that. I have called on the federal [government] to implement nationwide protocols, but in their absence we are taking this on ourselves," Cuomo tweeted.