Easter 2020 celebrated around the globe in alternative ways due to coronavirus pandemic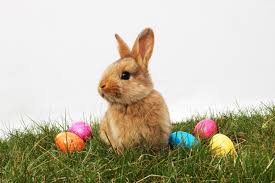 Easter is a holiday celebrated by many families around the world, and during this holiday it is common to have gatherings and look for hidden Easter eggs or play games. However, with the current COVID-19 virus and social distancing, parents had to get creative so their children could enjoy the holiday festivities. After finding a solution, many people took to celebrating the Easter holiday virtually.
Virtually celebrating the holiday can come with a few technological challenges, but parents tried their best to combat these problems with creative solutions like virtual Easter egg hunts. The person that hosted the virtual get together "hid" Easter eggs that were used in the hunt. They needed to be in places where they can still be found over video calling, which could be tricky. Many apps such as Skype, Zoom and even House Party allowed people to join group video calls, which was perfect for the virtual Easter egg hunts. While there were other ways to celebrate this year, the idea of a virtual egg hunt was trending across many social media platforms.
Parents around the world tried to give their children the best holiday they could under circumstances people have never dealt with before. The quarantine procedure of social distancing means to stop large gatherings which is usually how the Easter holiday is usually celebrated. Many say they tried to make this holiday as magical or eventful as any other holiday they have celebrated in the past.
"With a little imagination, and a whole lot of love, his holiday will be magical no matter what," Jill Stackhouse-Frechette, a parent and teacher, said.
Although this holiday was celebrated differently than it has been in the past, it was still celebrated in one form or another. Parents and communities tried to make sure all the magic of the holiday still happened like normal.
While celebrating Easter virtually is an idea many people decided to do, it is not the only way people celebrated. Some families and neighborhoods decided to celebrate in an alternative way. Homeowner organizations planed and organized events to continue the Easter holiday while still practicing social distancing. One way they managed to do this was to have multiple people hide cutouts of eggs or actual eggs around their houses and front yards so others could find them. They did this by driving past the houses with their children and pointing out the eggs. Then the homeowners that hid eggs handed out candy or snacks to the kids after they found an egg. It was a fun community activity that everyone could partake in, even though they were all social distancing.
The Easter holiday is said to have been celebrate for many years even reaching as far back to the 1700s. There is also many different stories on how Easter egg hunts and other old traditions of the holiday came to be. 1878 was the first time that the White House celebrated Easter by creating a tradition of the White House Easter Egg Roll, under the presidency of Rutherford B Hayes.
Either way Easter is a holiday celebrated across the world by many people in many different traditions or ways. In order to keep the history of these traditions alive, many people had to branch out and become very creative in order to do so. Many families and children expressed their desire for this year to be just like any other in terms of holiday spirit.
These methods to keep Easter traditions alive, are just a few of the many ways people celebrated Easter while under quarantine and social distancing requirements. People made sure that this holiday did not go by without celebration, and it brought a sense of normalcy back to the community through these hard times.