College Board to move AP exams online amid COVID-19 crisis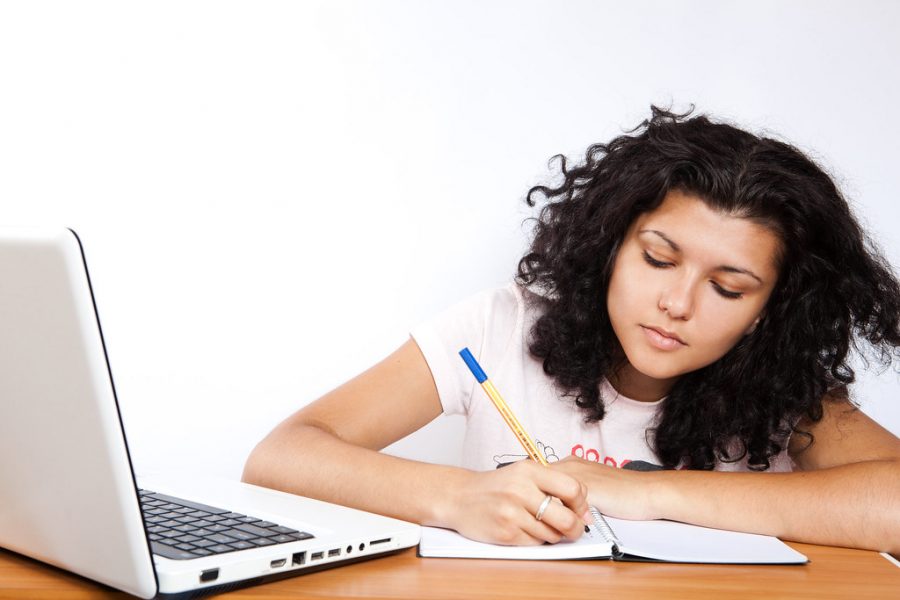 Amongst all the madness caused by the current pandemic, Advanced Placement (AP) students are often left wondering where that leaves their college credits. But recently College Board has released new information regarding online AP exams, changing their testing system for the first time in history. These new exams will be only 45 minutes and covering only the content learned by early March, usually being given over four hours and covering all the content learned over the year. Every question on these modified exams are free response question (FRQ's), something widely considered as the hardest part of every ap exam. College Board has also been criticized for placing more pressure upon AP students during this time, as with less time, therefore less questions, students have less chances for passing than normal. Each detail is specific to the student's particular AP course, and a full schedule is available at the College Board website.
This decision does not come without its doubts and worries; Many concerns include cheating, awarding of credit and availability of exams for students without internet access. College Board has stated these concerns and voiced their solutions to each of these problems. In addition to plagiarism detection software, these tests contain anti-plagiarism designed questions and a zero tolerance, score cancelling policy for cheating, in which College Board will send all student responses to their corresponding AP teacher, preventing any inconsistencies.
"We are confident the vast majority of AP students will follow the rules for taking the exams. For the small number of students who may try to gain an unfair advantage, we have a comprehensive and strict set of protocols in place to prevent and detect cheating. We are keeping some of these protocols confidential to maximize their effectiveness," College Board, in an official statement, said.
College Board's proposed solution to the issue of online accessibility is the submission of an online form requesting internet access or a testing alternative. Each organization is working hard trying to adapt to the wild new world enforced by COVID-19, and this does not exclude College Board. Free videos reviewing the material for AP courses are posted weekly on YouTube, a heavily utilized program for online learning.
Some colleges have been selective on releasing whether they will award credit for these modified AP exams. But College Board has assured students will receive credit for these exams. Accommodations must be made, and colleges are welcoming of the new format for these major tests. College Board is also encouraging students to not let this pandemic affect their morale in relation to college.
"Just because these AP exams will be shorter and taken at home doesn't mean they'll be easy. Most students say the free-response questions are the hardest part of any AP test, and you can bet the exam administrators are being careful to choose questions you can't easily answer just by flipping through your notes. You should also expect there to be some time pressure and the need to work quickly to answer all the questions in time. You should take these AP exams as seriously as you would regular AP tests. And that will likely require studying," College Board said.
College Board has proved their dedication to the students signed up for the AP exam, allowing students to cancel taking their AP test, with full refund, an accommodation that is usually unavailable. With the aforementioned adjustments to the usual format of AP exam, students seem to be able to gain college credit, pass their AP classes and make the most of this dreaded time of uncertainty, all without the risk of other students gaining an unfair advantage. Students can prepare for this new form of AP exam utilizing all their notes from pre-March, the YouTube videos posted by College Board's team and the curriculums prepared by AP teachers. AP exams have been scheduled for May 11 to 22.