"Bell" schedule for the 1st 3 weeks at Creek (+ additional info)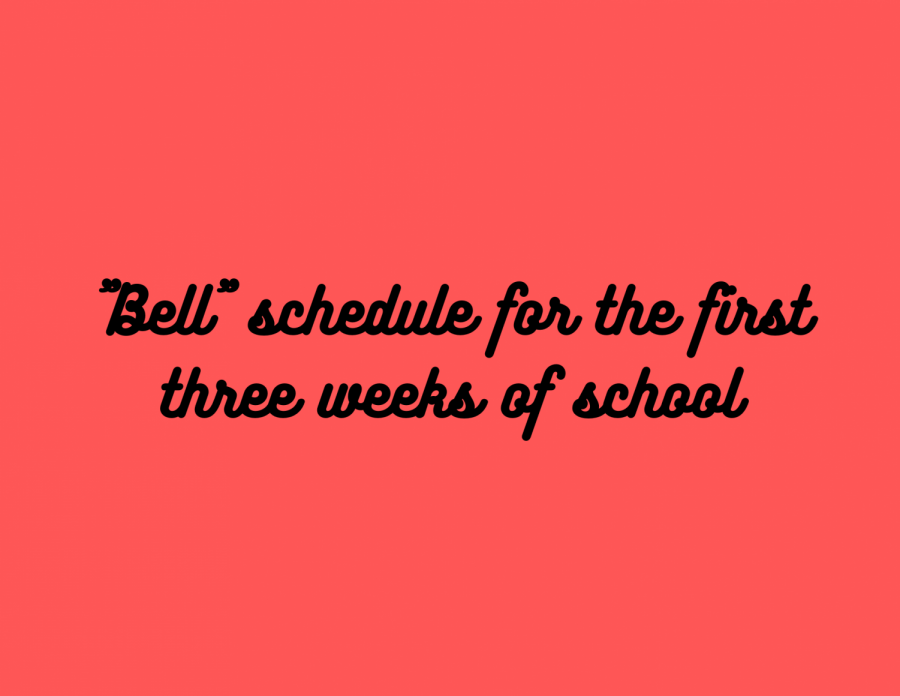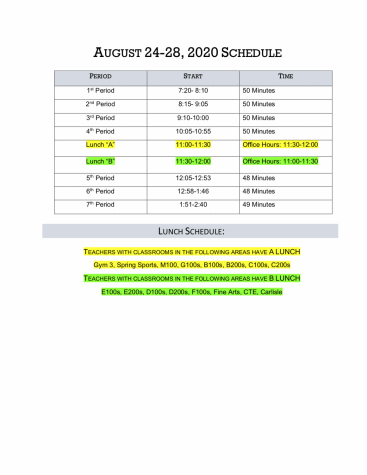 THIS SCHEDULE IS ONLY FOR THE FIRST WEEK OF SCHOOL TO HOME LEARNING!!!
Schedule for the following 2 weeks:
School Start Time – 7:20

School End Time – 2:40

One hour lunch distribution between 11:00-12:00.

Staff will get a get a 30 minute lunch and be available for 30 minutes for office hours (or vice versa). More to come.

Five minutes between classes for teacher/student breaks
Additional information:
Schedules and class lists will be ready no later than Friday, August 21, 2020 at 5:00 p.m. Families can view their schedules at that time via Skyward Family Access and click on the Schedule tab.
On the first day of school, students should log into the CCISD Single Sign On (SSO) Portal and go to itsLearning.