2016 Baseball Playoffs Shirts
Evelyn Salinas, Online Editor
April 25, 2016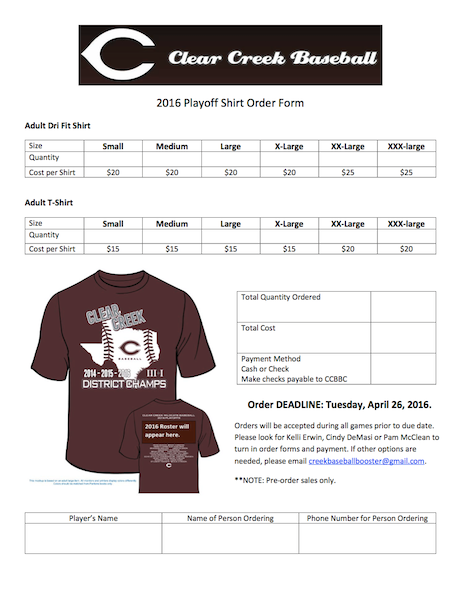 Please look for Kelli Erwin, Cindy DeMasi or Pam McClean at the games to drop off your playoff shirt order form. We are accepting cash (exact amount) or check (made payable to CCBBC) for payment. All payments/orders are due by the Tuesday, April 26 games.
We will have a few order forms at the games.
Please remember that these are pre-orders only, so put your order in on time.
Let us know if you have questions.