Seniors 2020 appointments for senior photos
HiLife advertsing contract
June 30, 2019
Former Clear Creek quarterback, Chase Hildreth, will star in season four of the Netflix Orginial, "Last Chance U." The fourth season airs July 19 on Netflix. Check out the VYPE article here!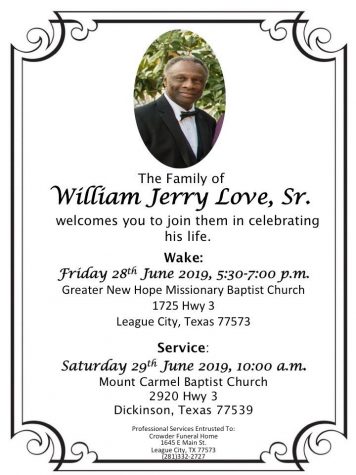 June 18, 2019
Mrs. Love was a principal at several CCISD schools before her recent retirement. Stephanie, Kelli  (a HiLifer) and William Jr. all went to Creek and graduated as Wildcats. Mr. Love helped with the Wildcat band even after...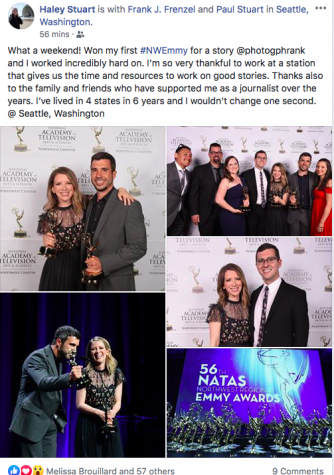 June 9, 2019
Here is her tv station link https://www.kptv.com/site/station_info/haley-rush/article_4c5f63b0-71c9-5f2d-97ad-2713e757eff0.html
June 9, 2019
Thanks to Shelby's mom's twitter for photo and post.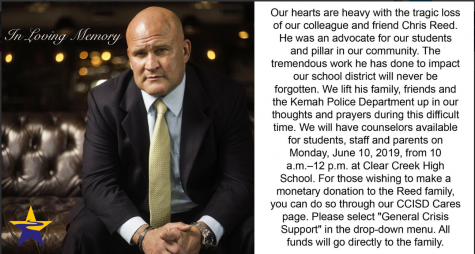 June 9, 2019
A memorial service will be held in his honor at Clear Creek Community Church at 10:00 a.m. on Friday, June 14, 2019. The address is 999 FM 270, League City, TX 77573. His family would be delighted if donations, in lieu...

May 29, 2019
Photos taken and edited by HiLife editor Danielle Dunavant
State and Federal Report Card Distribution
CREEK CAT CORNER (school store)
HiLife Promo 2017
HiLifers work tirelessly to bring you all the news and sports at CREEK
Building on Tradition CREEK
Creek's history in a nutshell from 1956-2006
Wynette Jameson, Publications Advisor
May 15, 2019
Congrats to Coach Geise and Carter Crookston
April 30, 2019
April 24, 2019
April 23, 2019
Wildcat Bell Schedules 4 you
Senior Citizens Discount for CCISD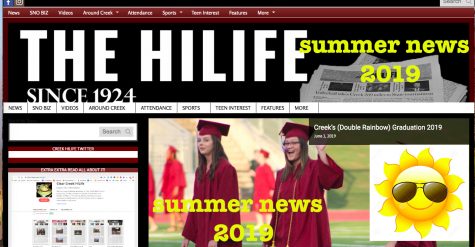 Wynette Jameson, Publications advisor
June 14, 2019 • No Comments
The HiLife never sleeps. Even in the summer we try to keep up with Wildcat news. We tweet what news we have and will add to our slideshow on a weekly basis.
Wynette Jameson, Publications Advisor
June 9, 2019 • No Comments
We would like to honor our head building operator, Jose Briones, with this story about custodial heroes. https://www.weareteachers.com/thank-you-to-the-school-custodian/
Clear Creek Animal Hospital
Join the J-Team 1701/1711/1771/*1899=Adv credit*