Wildcat Web News 3.22.17
Men's Soccer
The Men's soccer team beat Clear Falls on Monday by a score of 6-3 at Veterans Memorial Stadium.
Oscar Perez, Daniel Sanchez, Reece Winters, and Jason Keyzer each scored a goal and Jon Kinsky scored 2.
The team finished 3rd at district with a record of 6-4-4.
The first round of playoffs begins at 7:00 PM this Friday at Veterans Memorial Stadium vs. Brazoswood.
Come out and support the team and let's get ROWDY!!
Chris Cobb
Project Grad
Thank you for your help supporting our previous fundraising nights at Fuzzy's Taco Shop and at Raising Cane's! We are having another fundraising night at Fuzzy's on Thursday, March 23. Would you please include the following in announcements on Tuesday, Wednesday, and Thursday of that week (March 21 through 23)?
Thursday, March 23, is our third Project Graduation Night at Fuzzy's Taco Shop. Fuzzy's will donate 10 cents to Project Graduation for every dollar spent between 7 and 9 that evening on dine-in orders when you tell the cashier that you are there to support Clear Creek Project Graduation! We've raised over $230 at our previous two events – let's add a bunch to that total!
Mark Herzfeld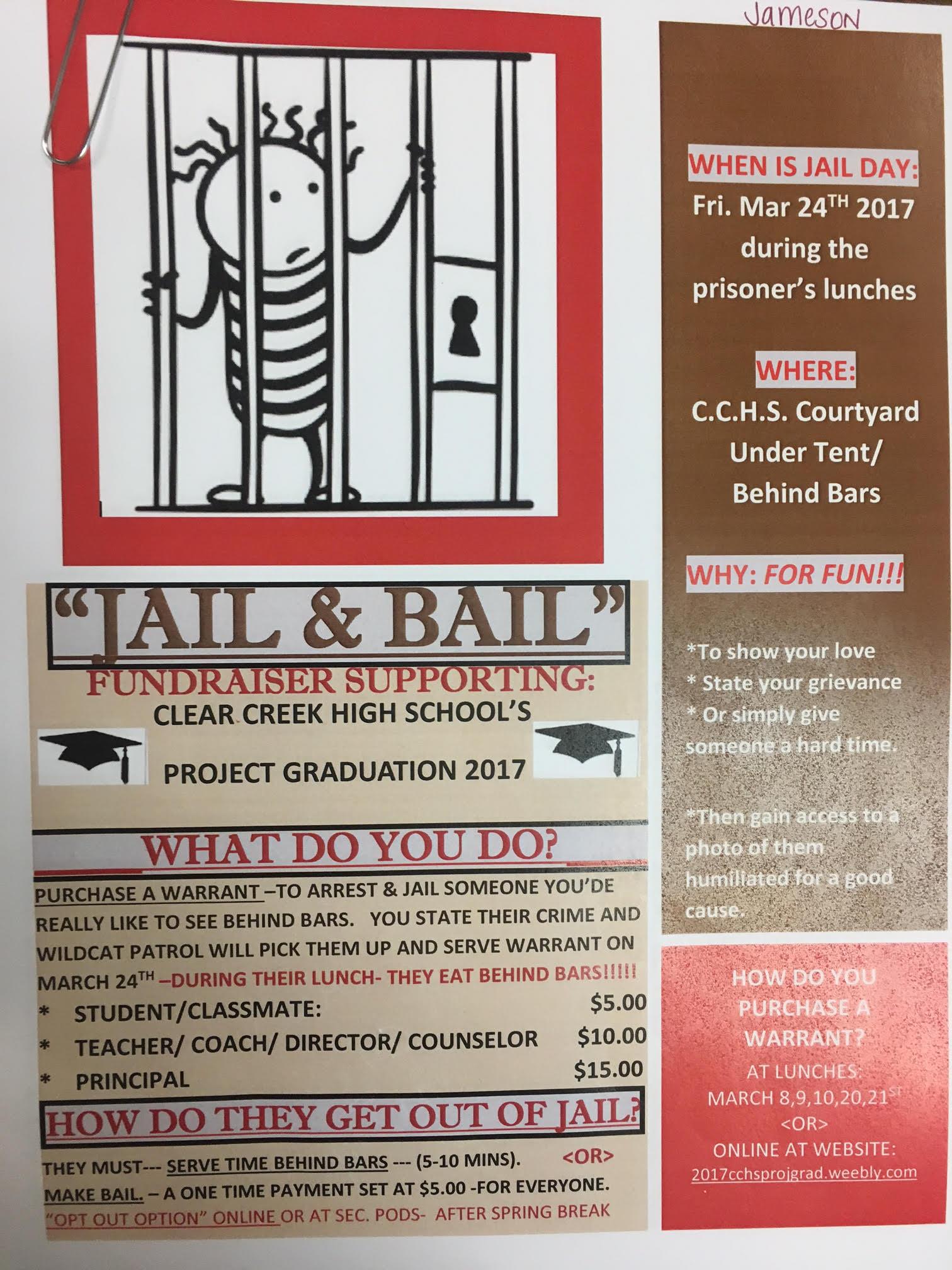 FFA
Congratulations to our FFA members on their success at the Houston Livestock Show and Rodeo so far:
Ocean Henry and Morgan Irwin both caught calves in the calf scramble, and Morgan Irwin was the first catch of the evening.
At the breeding heifer show, Morgan Penrod had 7th place scramble heifer.
Morgan Randecker had 4th place scramble heifer and 9th place O.R.B. heifer.
Sidney Velasquez had 8th place A.R.B. heifer.
Jordan Adams had 5th place Maine Anjou heifer.
Nicole Speed had 1st place Red Angus heifer.
Lexi Herd had 4th place hampshire barrow, making the auction!
Congratulations on all your hard work!
Water Polo
Congratulations to the Creek girls water polo team for defeating Dobie by a score of 9 4 and remaining undefeated in district.
Congratulations to the boy's water polo team for defeating Dobie 11 -1 and remaining undefeated in district.