Fundraising for CCISD Nalepa family
The Creek HiLife family wishes to inform you about the go fund me page for the CCISD family who lost their 8 year old daughter this weekend. We will help you to learn more if you need it. The link for gofundme is below and then tonight's softball game will also collect money.
https://www.gofundme.com/kelsey-nalepa-memorial-fund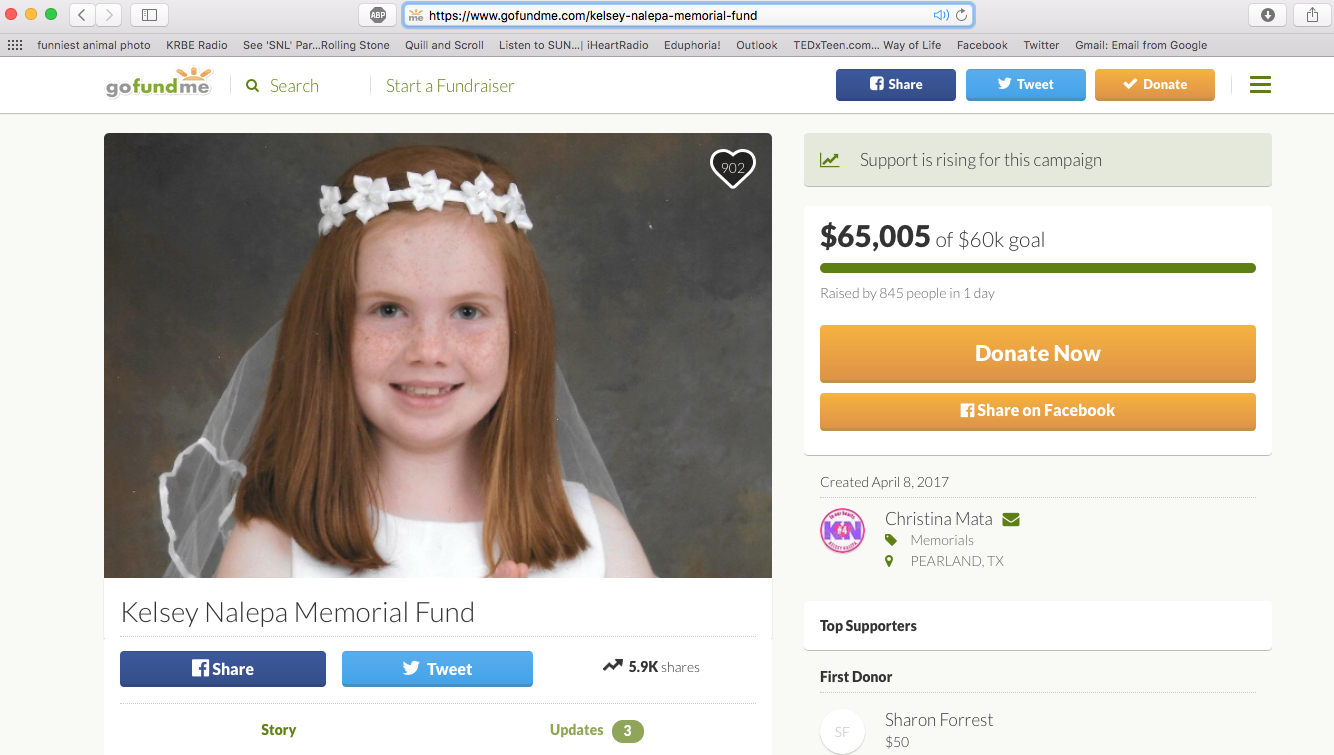 Channel 13 stories
http://abc13.com/news/memorial-grows-for-league-city-third-grader-who-died-/1847900/
At Tonight's Soph/JV games and Thursday's Varsity game there will be a donation bucket at the front gate to help the Nalepa family.  Both of Kelsey's parents are employees of CCISD at Ross Elementary where Kelsey attended school.  Her dad is a former high school baseball coach and played baseball at Rice University.  His wife and Kelsey's mom also played softball Oklahoma University.  They were on the way to Kelsey's softball game when the accident happened.
Please help show your support for this family  any way you can.
We will be wearing pink wristbands this week to help honor Kelsey.