Pink Bow 17 is on…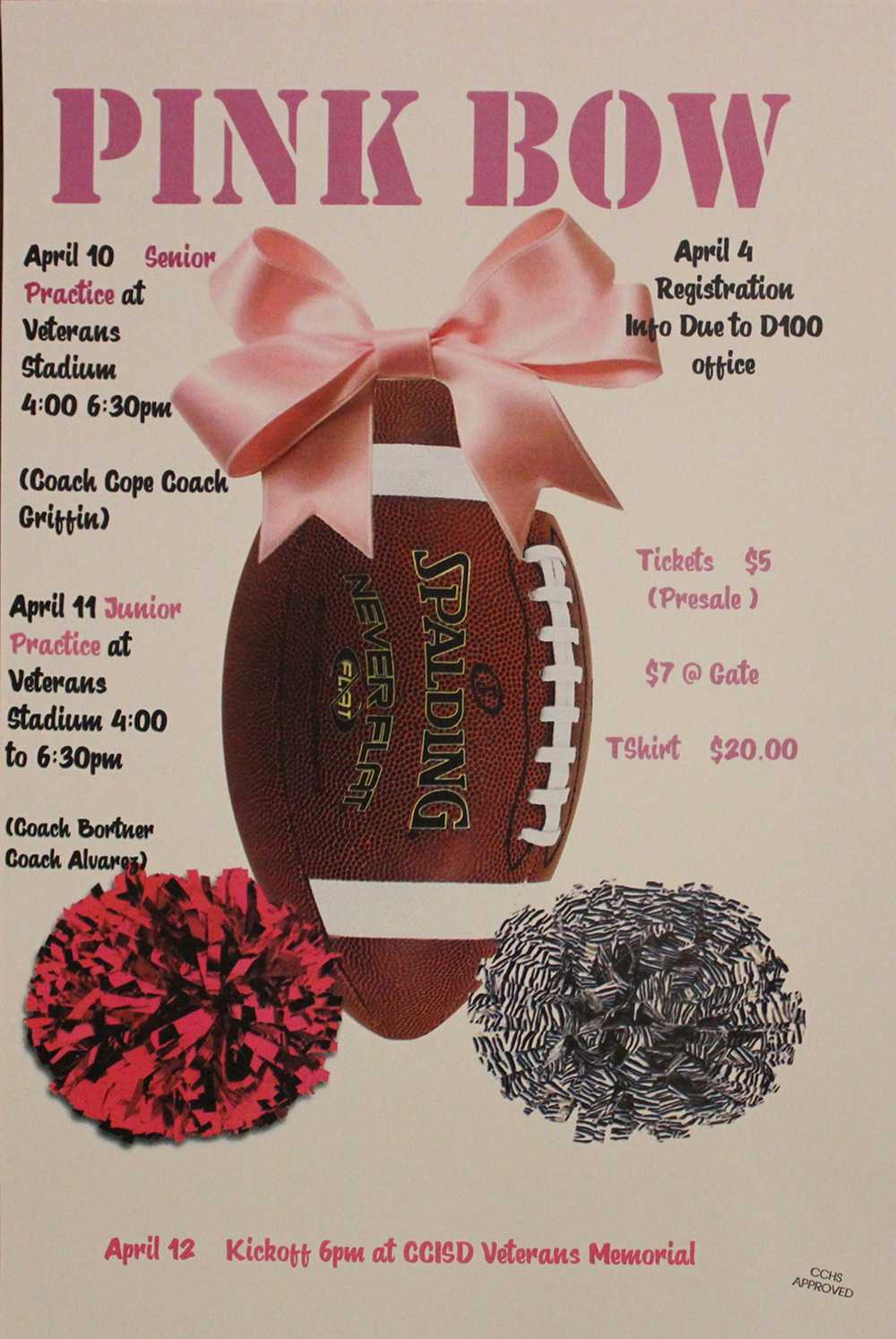 Wildcats, Pink Bow 2017 is on!
Swaggaliers
-Need to meet right after school today in G117, Mrs. Geise's room, for a quick meeting.
For all players and coaches
-Monday is Senior practice at Veteran's Stadium 4-6:30pm
-Tuesday is Junior practice at Veterans Stadium 4-6:30pm
All Wildcat Fans
-Presale tickets will go on sale Monday in the D100 office. Tickets are $5 presale and $7 at the gate. Come out and show your wildcat spirit.
Ms. Kookie Doll in the E-pod