Wildcat Web News 4.20.17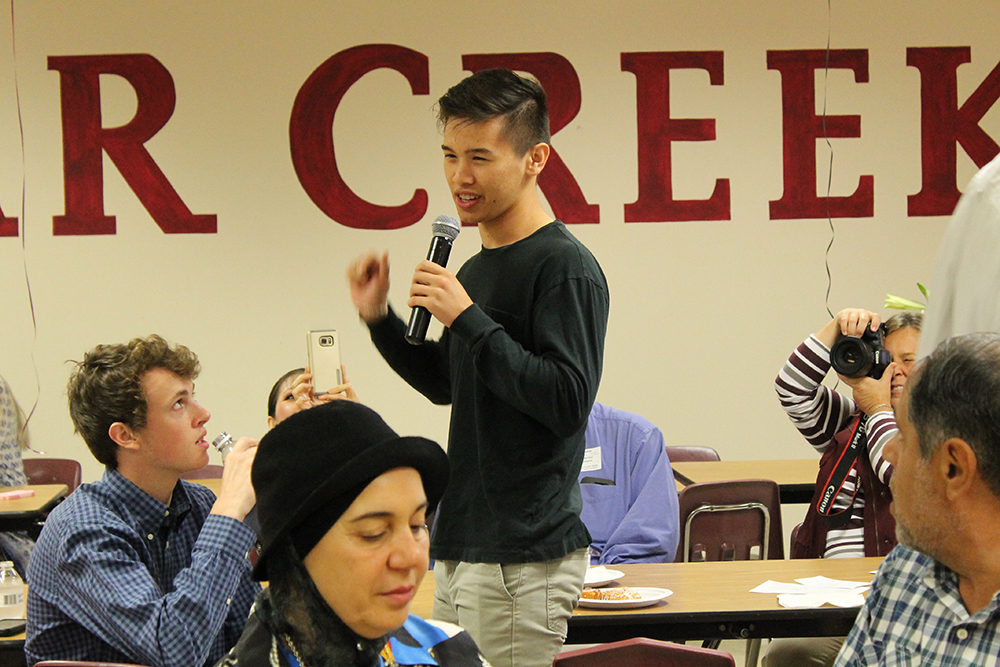 4.19.17
BUENOS DIAS!   The Sueño Latino Club will meet this FRIDAY at 6:50 am in room B-106.    The Sueño Latino Club is open to all Spanish speakers, and there will be kolaches for breakfast.
¡Habrá premios, comida, y es divertido!  Nos vemos este viernes en la mañana en el salón B-106.   ¡GRACIAS!
Mrs. Wilson
Outside lunch for Project Grad Friday
No Pizza this week but we will have
Breezwings boneless chicken wings. (6 for $3)
along with our regular menu.
famous potatoes w/brisket
double Daves pizza rolls, etc.

Brenda Pinder
Our fourth and final CCHS Project Graduation profit share night at Fuzzy's Taco Shop will be on Monday, April 24, from 7:00P to 9:00P.  Fuzzy's will donate 10 cents to Project Graduation for every dollar spent that evening on dine-in orders when you tell the cashier that you are there to support Clear Creek Project Graduation.  Please stop by and enjoy great Tex-Mex food while helping a great cause!
Thanks in advance!
Mark Herzfeld
Join us in the library during your lunch this Friday for a Glow Stick Poetry Slam!  You are invited to preform your own poetry, or read someone else's work that is important to you.  Even if you don't want to read yourself you are welcome to come and listen to others perform.
Mrs. GL