Wildcat Web News 4.26.17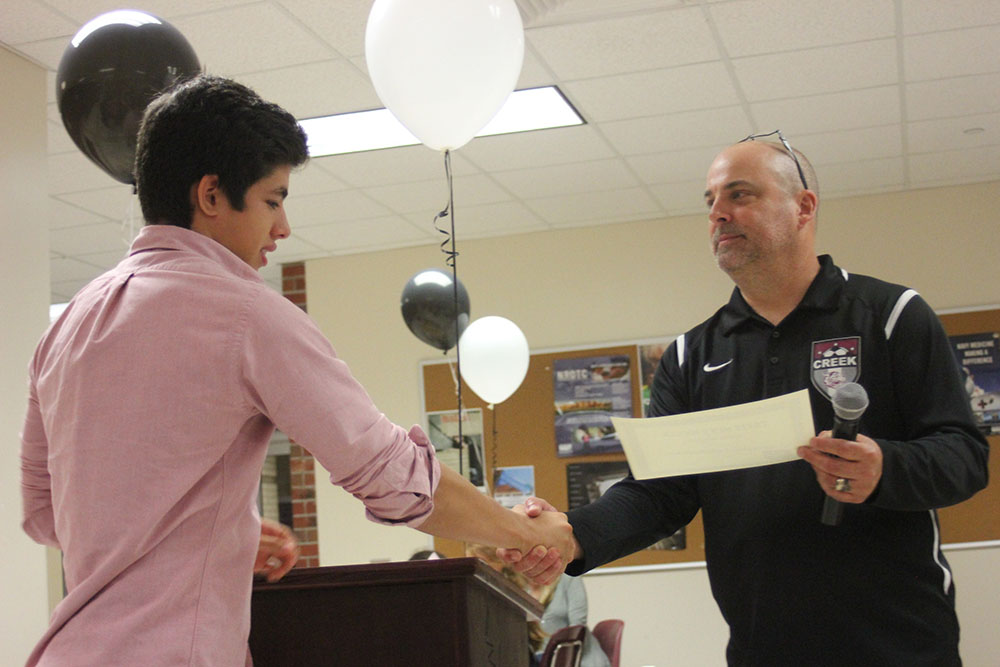 Photo by Sierra Dickey
4.24.17
Congratulations to the 2017-18 NTHS officers:
President – Peyton Anderson
Vice President – Morgan Penrod
Secretary – Prateeka Kodali
Treasurer – Britney Fang
Volunteer Chairman – Morgan Irwin
Community Service Chairman – Alexandra Lee
Thanks,
Shannon
It was a bittersweet weekend for Clear Creek Speech and Debate. Juniors Brandon Griffin and Scott Lindberg were in it all the way to the end, however both will end up the first alternate to nationals in congressional debate. But, the weekend did see Junior Mercedes Holmes qualified for the World Schools Debate team where she will partner with other students from the Nationals district to take on both United States and International competitors in Birmingham this summer. She is the second student from Clear Creek to qualify for this event and opportunity.
Brian Darby
Hey Wildcats.  Do you love eating tacos and supporting your school? If yes, then come out to Fuzzy's Tacos this Thursday (April 27th) from 5-8 PM for some tasty tacos! Tell your server at checkout that you're with Clear Creek, and a portion of the proceeds will go to CCHS Junior Class.
Ashley Orr
Attention Students that are hoping to take Dual Credit Courses in the Fall You will need the Dual Credit Enrollment form signed by your counselor in order to register for classes. Come by the Counseling Center to pick up these forms. Don't miss Dual Credit registration on May 2 & May 3 at the North County Learning Center.
Elizabeth Updegraff