More I-45 road closures this weekend:Gulf Freeway closure CANCELED
Gulf Freeway closure CANCELED
#LeagueCityTX — The planned closure this weekend of the north lanes of Interstate 45 between League City and #ClearLakeTX is canceled.
Texas Department of Transportation (TX DOT) officials said the chance of rain in the forecast forced construction supervisors to pull the plug Friday afternoon.
That's because most of the work was adjusting for new lanes, which means painting road stripes. Road paint and water do not mix.
So, the stretch of I-45 Northbound between FM 518 and El Dorado Blvd. will remain open.
It's a brief reprieve however. Wanting to avoid any closures Memorial Day weekend, TXDOT is likely to close that stretch of road overnight during the weekdays later this week, spokesman Danny Perez warned.
We will have updated information as it is released by state transportation officials.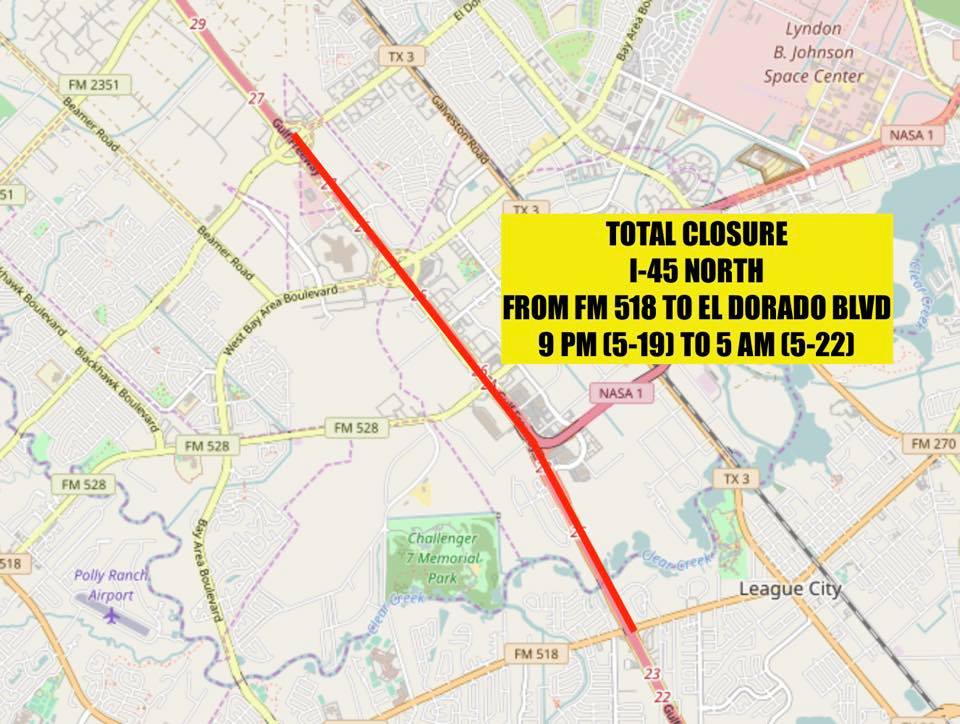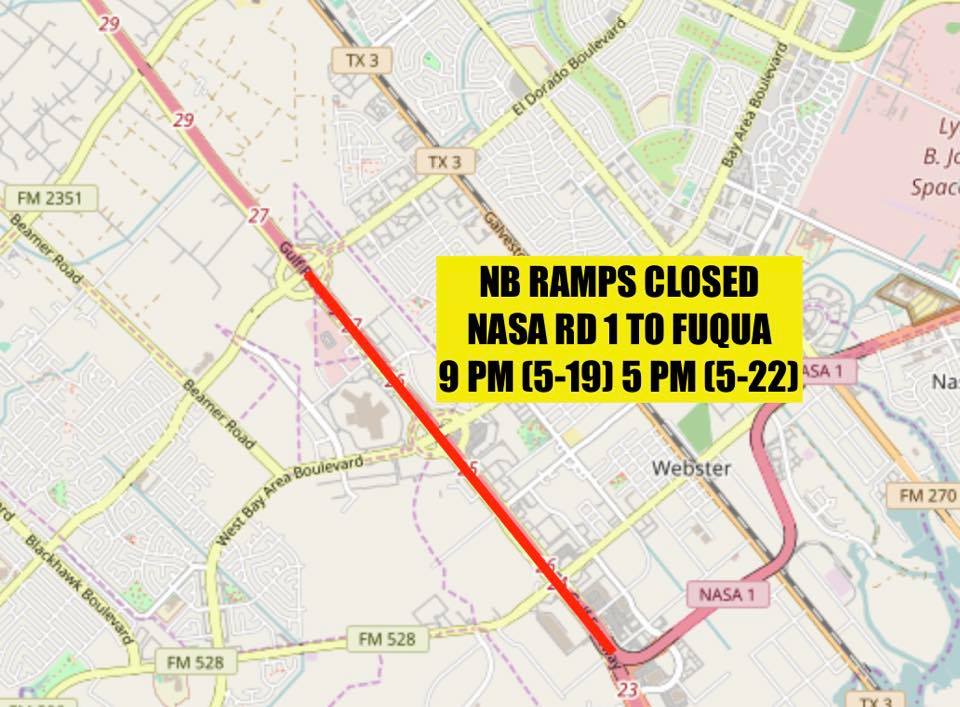 Graphics from I-45 Now