Creek organizes 2015-2016 fishing club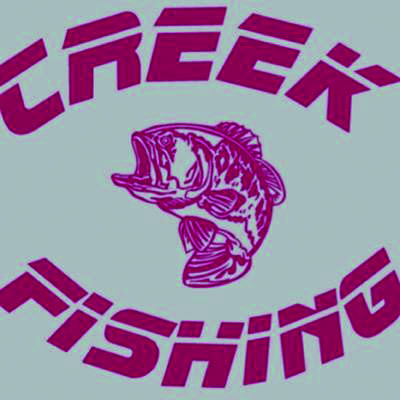 Jasmine Garza , Editor-in-Chief
May 6, 2015
With Creek's close proximity to multiple lakes and bodies of water, a school organized fishing club brings excitement for students and sponsors.
The first ever Creek Fishing Club was arranged by Math teacher Kathy Morton and English teacher Crystal Keill to allow students the opportunity to gain environmental skills, scholarships and friends.
"She knows how passionate I am about kayak angling and knew I would be interested. I was committed the second she pitched the idea. In the U.S., there are over 610 universities that have competitive fishing teams.  We have so many students at CCHS who were born and raised near the water.  Why would we not provide an opportunity for our student anglers to compete for scholarships?  We're excited about the possibility of these students getting recruited to fish in college," sponsor Crystal Keill said.
With the large responses from over 100 students, the club is bound to be a success. And now the club has begun, after tryouts for tournament teams, professional speakers lined up and information meetings set to make it official. Students around the school have added their enthusiasm for the club.
"I decided to join fishing club because it sounds like a great opportunity to meet new people, as well as strengthen the bond that I have with my friends that are joining to," junior Erin Muellner said.
Aside from the skills the students will obtain from fishing, the club will also help students become physically active instead of staying inside all day.
"I'm mostly excited about providing students an opportunity to get off the X-box and into the tackle-box.  If we can instill an appreciation for the environment in just one student, I will be thrilled," Keill said.
With the many different ways to learn, the fishing club allows a completely different learning style than Creek has ever had.  By essentially offering a class outside of the classroom students are more likely to excel by being involved in something they enjoy.
"Yes, I think fishing club will help many students in a positive way, they say  'not all learning takes place in the classroom,' which I believe is so true. A club gives us, as students, the opportunity to combine components of our mental and social development into personal action, by allowing us to develop and maintain relationships with our peers that are also involved in the club," Muellner said.
It has taken some time for Creek to create a fishing club, but the club is well organized it will be interesting to see how it helps Creek. With fishing clubs becoming more and more popular in high schools around the nation, it proves that it is important to have a club that represents the students' interests.
"I think fishing club will help to further my knowledge on patience, respect and appreciation, for not only the people around me, but for the creatures and amazing creations (lakes, rivers, trees, etc) that we are surrounded with. I think sometimes we all get so caught up in life that we take the outdoors and amazing things that surround us for granted, and I believe that devoting time to fishing and being outdoors will help me to appreciate the Earth we live on a little more," Muellner said.
Any student interested in joining the Creek Fishing Club can see Mrs. Keill in E215 or Mrs. Morton in room D116. Students can also follow the club on Twitter with their username @creekHSfishing.