Back to school info 2017-18 Wildcats RULE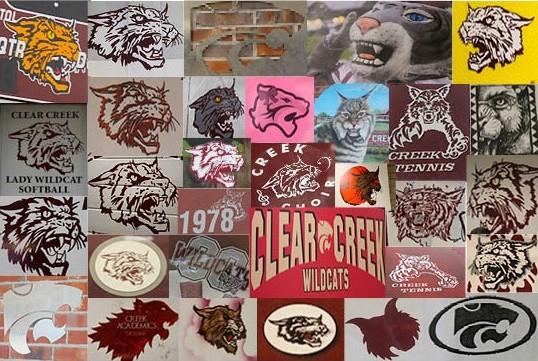 Info from Principal Jamey Majewski and secretary Cathy Donahoe
Important Dates
August 9: Schedule Preview Grades 10-12, 9:00 am – 3:00 pm
August 10: Fish Camp. See Flyer attached. Drop off & Pick up by Butler Gymnasium
Last Name A—L  9:30 am—12 noon
Last Name M—Z  1:00—3:30 pm
August 10: Late Schedule Preview (All Grades)  4:30 pm – 7:30 pm
August 21: First Day of School
September 11: Parent University 1.0 (formerly known as Open House). More information to follow.
The online enrollment verification process must be completed, and a proof of residency must be submitted before a schedule will be released early.
A proof of residency can be one of the following:
Current electric or water bill with service address on bill (cell-phone bills will not be accepted)

Lease Agreement

Tax Statement

Mortgage Statement
On-line Enrollment Verification Process
The window for parents to verify and make changes to their child's online enrollment information will open August 1.  Parents will receive an email with instructions. This is a mandatory process. Parents needing assistance with this process can visit the school at the following times:
August 1 and 2: 7:30 AM – 4:30 PM
August 3: 7:30 AM – 4:00 PM
August 8 & 9: 7:30 AM – 2:30 PM
Evening Hours
August 2, 4:30 PM – 7:00 PM
August 7  3:00 PM – 7:00 PM
Weekend
August 5  8:00 AM – 12:00 PM
Parking Information for the 2017-18 School Year –Detailed parking info here
https://creekhilife.com/12869/news/wildcat-parking-info-for-2017-2018/
CCISD's Student/Parent Handbook states that parking permits are granted on a space available basis and that senior students are given priority. 
PERMIT PURCHASE TIMELINE / PRIORITY:
Seniors – Monday, August 7th to Friday, August 26.
Underclassmen who have a class that is off campus (Dual Credit) or a class that takes them off campus (PALS) can purchase parking permits beginning August 9.
Juniors:

Junior parking permits will be issued by lottery (unless they are enrolled in a class that takes them off campus – PALS, Dual Credit, etc.).

Sign up for Lottery permit selections will begin on Monday (8/21) and will end on Friday (8/25) at Noon. Sign-up will be in D100.

We will begin notifying students who were selected in the lottery on the afternoon of 8/28.
Sophomore and Freshmen – Sign-up for waiting list beginning on 8/28 in D100.
    NOTE:  Student classification based on credits earned.
WAITING LIST (If necessary):
Based on seniority (Juniors not selected in Lottery will be placed at top of waiting list).

All paperwork, including proof of liability insurance with student's name and vehicle listed on the card, must be complete at time of permit issue (student will be moved to bottom of waiting list if not complete).

All questions about parking can be directed to the D100 office