Daily announcements 9.20.17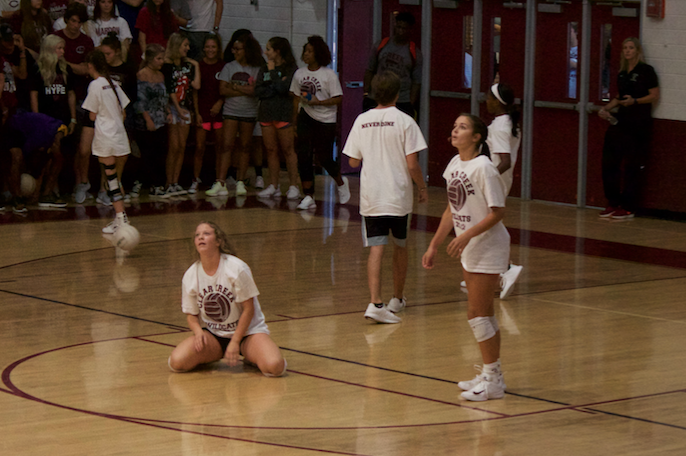 Photo by Christifer Castillo
Please continue to have your cars moved out of the band parking lot by 2:45
Mary Baca
Interested in the CCISD high school robotics team, The Robonauts?  If so, come to our information meeting Tuesday, September 26th at 2:40pm in Mr. Segura's room, B219.  In the meantime, check out our website: ccisdrobonauts.org !  See you at the meeting!
Joey Segura
Students there will NOT be any EXTENDED TUTORIALS this year on Tuesdays and Thursdays.
Seniors, if you didn't take your senior photos over the summer, you will have the opportunity to take your yearbook photo on October 18.  More information will be available as that date gets near.
Student Clubs!
The deadline for starting or renewing a student club for the 2017-2018 school year is Wednesday, September 20. The registration paperwork is available in the B100's office.  The paperwork must be renewed annually.
If your club ororganization wants to participate in the 2017 Homecoming parade or carnival, there will be a mandatory meeting on Wednesday, September 20 at 2:45 p.m. in the auxillary cafeteria.  Arepresentative must be in attendance at this meeting if your organization wants to participate in the Homecoming parade on October 9th or the Homecoming Carnival on October 13th.  Please see Mrs. Gunn or Mrs. Orr in the B100's if you have questions.
Students Wildcat Wake-Up is OPEN for business!  The hours are 7:00-9:15 am in the B100's hallway.  Come see us for ALL your drink & snack needs.
Snacks are $.50-$1.00
Drinks are $1.00-$2.00
Services are provided by the Special Education Hearts Dept.