Wildcat Web News 9.22.17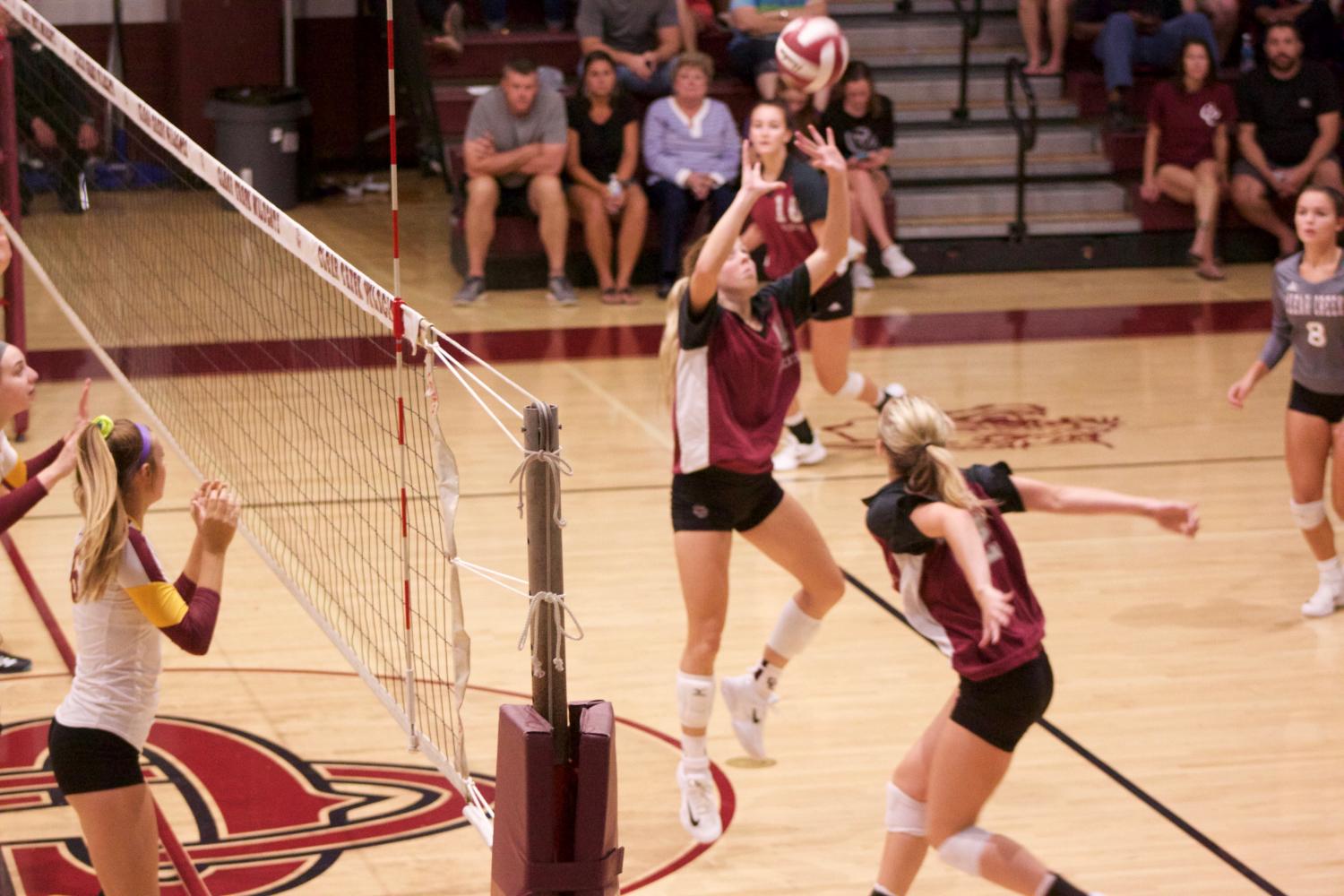 Photos by Christifer Castillo
Announcements for 9.22.17
Bell Schedules for the Week of September 18
Monday: Regular
Tuesday: Regular
Wednesday: Regular
Thursday: X3rd (Junior Class Ring Presentation)
Friday: Pep Rally Schedule
Course Level-Down Timeline
Students can begin request a level down beginning on October 2 through
the end of the day on October 5.
Extended Tutorials
Students their will NOT be any EXTENDED TUTORIALS this year on Tuesdays and Thursdays.
Attention Wildcats! The PALS have put together a fundraiser to raise money for Coach Jordan's Memorial Scholarship. Please see the website for further information if you would like to order a t-shirt.
This past Friday boys Cross Country Team competed in the Clear Creek Invitational Cross Country Meet.  Medaling for the varsity and finishing in the top 20 in a field of over 90 boys were Preston Porter and Todd Hoover.  Other top finishers for the varsity included Jacob Cox and Lars McLeod.
In a field of over 120 JV runners AJ Smith finished 25th and Jason Bearden finished 35th.
Top finishers for the freshmen were Jose Rendon and Holden Rich.
Great job wildcats.
Beat Springs Dress Up Days!
Monday(9/25)–Disney Day–We hope to see heros, villians, and favorite characters!
Tuesday(9/26)–Safari Day–Come to school dressed in your best…Safari gear, we expect lots of Khaki!!
Wednesday(9/27)–Fiesta Day–Wear your best South of the border attire, Argentine Gouchos, Poncho Villa, Frida Kahlo, etc.
Thursday(9/28)–Role Model–Who do you look up to?  Parents, Teachers, Athletes, Entertainment Stars??
Friday(9/29)–Black out the Chargers–Wear all black to the pep rally and the game