Important information for Seniors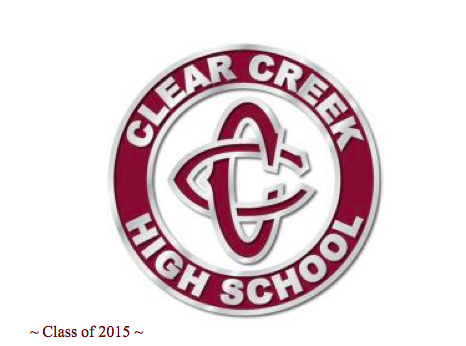 ~ Class of 2015 ~
Commencement Ceremony June 6, 2015 Veteran's Memorial Stadium 7:30 p.m.
Senior Clearance (mandatory for all seniors)
Thursday, June 4 from 7:30 a.m. – 11:30 a.m.
Stations will be located in the Auditorium, Band Hall, and Orchestra Room.
Seniors will receive the Clearance Cards and directions from their English 4 teachers on the first day of Final Exams. Seniors who are not taking English 4 at CCHS or who have already earned the credit, can pick up their Clearance Cards from the Counseling Center.
Graduation Practice (mandatory for all seniors wishing to participate in the ceremony) Friday, June 5 at 10:00 a.m. in Butler Gym
Students with extreme extenuating circumstances who are unable to attend this rehearsal must have cleared the absence with Mr. Jaso prior to the rehearsal in order to participate in the ceremony.
Behavior
The only acceptable activity during the ceremony is observing and listening to what is happening on the stage. The adult line leader for your row will assist you in getting to the stage at the appropriate time.
Inappropriate behavior that may disrupt the ceremony will not be tolerated. Any student participating in such behavior will be removed. Sheriff Liaison Officers will be on the field during the ceremony and will remove any student who is not cooperating.
Commencement Dress Code
Hang up your gown at home and the wrinkles should clear away. Use a steamer or COOL iron, if needed, to eliminate any remaining wrinkles.
Arrive with your gown on a hanger. You will put it on inside Butler Gym after passing through the security check.
The graduation cap is worn straight and level, not tilted. The tassel is worn on the left side of the face. No decorations of any kind are allowed on the top of the graduation cap.
This is a formal event and all participants must dress accordingly. Jeans, shorts, tennis shoes, sandals, flip-flops, facial piercings and visible tattoos will not be allowed.
Men: wear a white or light colored button down shirt, tie, black slacks, and black dress shoes. Simple jewelry, such as a watch, is acceptable.
Women: wear a straight dress with simple neckline (or a skirt and blouse) that does not extend below the gown, with dress shoes. The stadium surface will be covered, so girls must wear flats or shoes with a low, wide heel. Do not wear spiked heels or stacked wedges. Do not wear heels higher than 2 inches. Simple jewelry is acceptable.
No purses, cell phones, ipods, bags, umbrellas, or other personal items will be carried in the ceremony. Leave these items at home or locked in the trunk of your car. Girls may bring a safety pin to secure their car keys to their dress underneath their gown. Graduates cannot carry any items in their hands during the Grand Promenade. Your hands must be free so we can put a diploma in it.
Commencement Parking
Student parking will be at Clear Creek Community Church (999 N. FM 270, League City, TX). Students will not be allowed to park in any CCHS parking lots. Buses will begin transporting students at 5:30 p.m. to Butler Gym. Students should arrive to Butler no later than 6:30 p.m.
At the conclusion of the ceremony, buses will be waiting in the district stadium parking lot to transport students back to their vehicles, or students can make alternative transportation arrangements after the ceremony.
Student Check-in
Students are to carry their caps and gowns to Butler Gym. Students will be checked in by the security staff. Students possessing prohibited items will not be allowed to participate. Students are to leave all personal items, including electronic devices, at home.
Rain Plan
Decision: If necessary, the decision to move the ceremony indoors will be made by 2:00 p.m. on the day of the ceremony. Should the Rain Plan be activated, the information will be available on the district website at ccisd.net, as well as the CCISD Communications Hotline at 281.284.0027. An automated phone call to all seniors' homes will be issued if the rain plan is implemented. 
Students whose last name start with A-K will graduate at 6:00 p.m. – 7 p.m. (Bus departure from Clear Creek Community Church at 4:30 p.m.) 
Students whose last name start with L-Z will graduate 8:30 p.m. – 9:30 p.m. (Bus departure from Clear Creek Community Church at 7:00 p.m.)
Tickets: Each senior will be issued an envelope with rain tickets during the Senior Clearance. Tickets will be color-coded. Guests without tickets will be able to view the ceremony in the Clear Creek High School Auditorium via live stream. Tickets are required for entry to the ceremony in Carlisle Field House.
Diplomas
During the ceremony, the graduates will receive their diploma covers with congratulatory letters from Dr. Smith and Mr. Majewski. Starting June 8, the diplomas may be picked up only by the graduate with valid picture identification. Diplomas can be obtained from the Registrar's Office between the hours of 8:00am and 4:30pm, Monday through Thursday.
Questions

For questions regarding graduation status, please contact:
The Counselors at 281.284.1749.
Last Names A-D: Mrs. Gailey
Last Names E-K: Mrs. Wilson
Last Names L-Q: Mrs. Weatherford
Last Names R-Z: Mrs. Stepp
For questions regarding Senior Clearance, please contact: Terry Vasichko at 281.284.1746 or

[email protected]

For questions regarding the Graduation Rehearsal or Commencement Ceremony, please contact: 
Annette Kuykendall at 281.284.1736 or

[email protected]