Wildcat Web News 12.4.17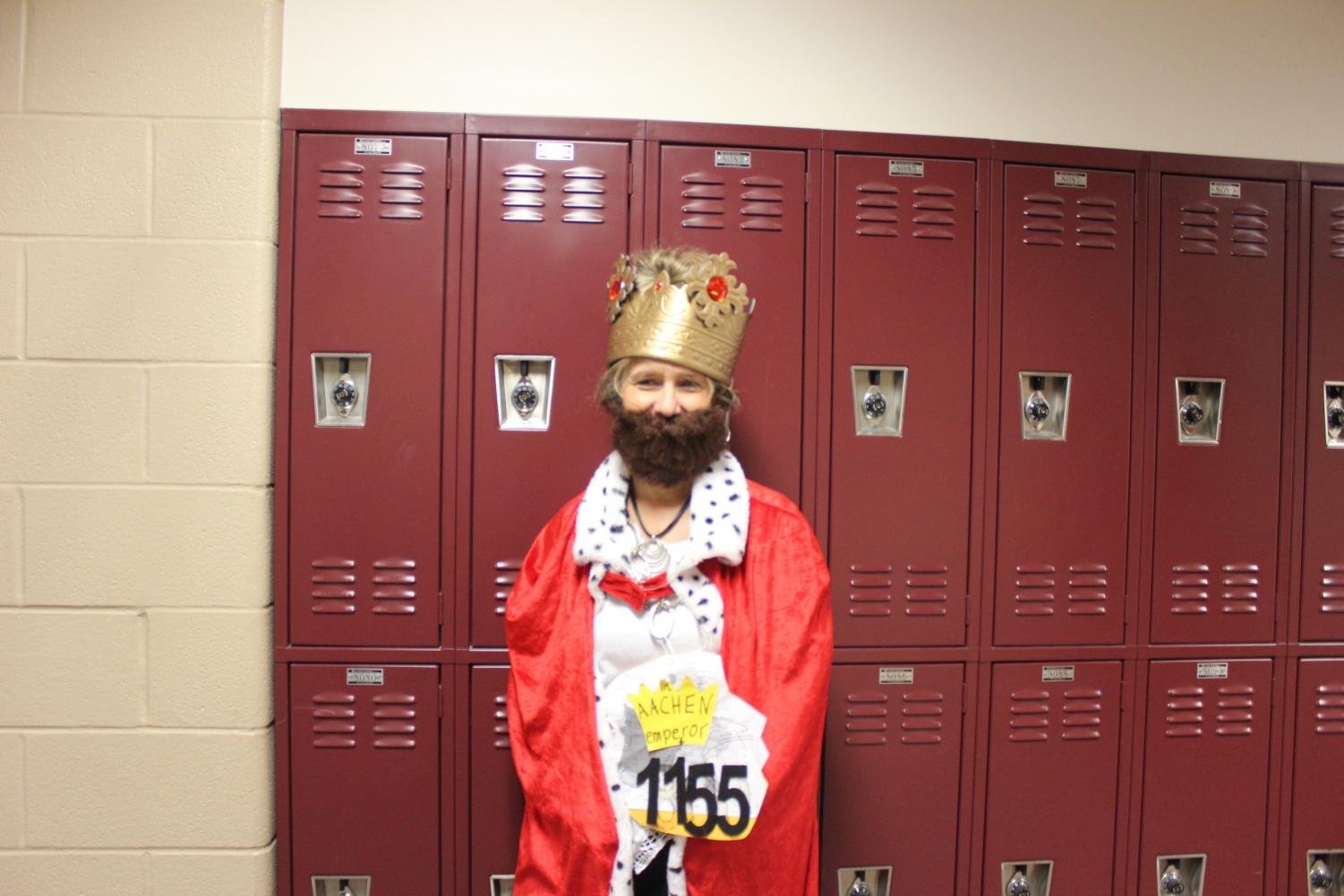 Who am I Day.
12.4.17
This week is STAAR testing for those needing to retest one or more subject so STAAR.
Monday – English 1
Tuesday – Algebra 1 and US History
Wednesday – English 2
Thursday – Biology
Friday – Makeup testing – using the library and College and Career Center
Thank you so much for your help with this!
Lisa Coles
There were too many semi-finalists to name them all, but it was a good weekend traveling for the Wildcat Debate team.
Seniors Anusha Jiwani and Mercedes Holmes were quarterfinalists and received the last state points they needed to finish their state qualification.
Junior Rachel Boyd was a quarterfinalist in LD debate and received 2 more state points making her over half way qualled for state.
Mercedes was also placed 5th in domestic extemp receiving 2 state points.
Shelbi Woodard placed sixth in Original Oratory reviving 1 state point.
Senior Peyton Linder and Geena Timmerman placed 4th in duo interpretation and Emma Tyler and Kate Tyler placed sixth both receiving points towards their state qualification.
All 4 Congressional debaters were finalists that being Alisha Sood, Atanu Choudhury, Scott Lindberg, and Brandon Griffin. Brandon would go on to place 3rd.
And Alisha Sood would go on to be your Foreign Extemp Champion placing 1st overall making her 1 point shy of her state qualification.
Brian Darby
The following students advanced for HOSA competition. Atanu Choudhurry, Anusha Jiwani, Sanjana Shah, Sunny Wang (team) made it to area for Biomedical Debate
Paul Skierski made it to area for Sports Medicine
Clarebelle Abarquez made it to area for Nursing Assisting
Katelyn Cortez and Yassein Shamsulhooda made it to area for Medical Spelling.
Randy Huynh made it to area for Home Health Aide
Toni-Clair Tacorda & Antonio Decos (team Toni-Tony) made it to are for Forensic Medicine.
Chandini Muthukumar was recognized Medical Math 4th place, but had to be top 3 to advance to State. Arghhh!
Very proud of all the kids that tested. Its tough and they tried really hard.
Lindsay R. Elcure, CCLS, CPhT
On Saturday at Shadow Creek HS, 20 choir students competed in the TMEA Pre-Area Auditions, the third of four rounds of auditions to the All-State Choir. Nine of our students advanced past this round and will audition for the All-State Choir in January, and 3 more were selected as alternates. Even though we are one of 15+ high schools in TMEA Region 17, our students took almost ¼ of the available spots, the most of any school in the region. We are thrilled that our students demonstrated such high level solo musical skills in such a high pressured situation and were awarded for their hard work.
Three students ranked 7th chair in the region in their respective voice parts and were named second alternates: Soprano 1 freshman (FRESHMAN!!!) Madigan Ewing, Alto 2 junior Hailey Clough, and Bass 1 junior Brandon Falknor. While there is virtually no chance they will end up being called up to the next audition, this is an impressive ranking, and all three will have a chance next year to try again and rank higher.
Congratulations to the following 9 students who are Clear Creek Choir's Area Candidates and have advanced to the final round of TMEA Auditions:
Skyla Sonnenburg (junior) – 5th chair Soprano 1
Kat Velasco (junior) – 2nd chair Soprano 2
Miranda Hixson (junior) – 4th chair Soprano 2
Sophia Sereni (sophomore) – 3rd chair Alto 1
Mia Carter (senior) – 5th chair Alto 2
Jason Keyzer (senior) – 2nd chair Tenor 1
Justin Pollio (senior) – 1st chair Tenor 2
Zach Hoover (senior) – 1st chair Bass 1
Brady Raboin (sophomore) – 2nd chair Bass 2
James Park