Former Creek student acts in new Nickelodeon show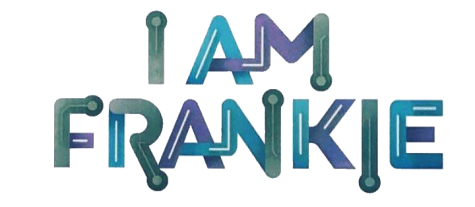 Nicole Alyse Nelson, a 21-year-old former Creek student, landed her first big role in the Nickelodeon television show "I Am Frankie" as Frankie Gaines' best friend Dayton Reyes. "I Am Frankie", starring Alex Hook, is a new 20-episode television show about a girl named Frankie who is secretly an android. In the television show, Frankie must hide her identity and stay clear of EGG Labs, a tech company attempting to hunt her down. The first episode aired on September 11 and the finale aired on October 6.
"I have to say, I somewhat took the easy way out meaning that when I did come to Los Angeles I was not planning on dropping everything and leaving my life behind…It was kind of like a three-month trial. It was the summer, and I had a summer internship at a film-production company," Nelson told Connor Behrens, writer for Connection News.
When she had completed her summer internship, she received a job offer as a production assistant on the ABC television show "The Goldbergs."
Nelson had attended The University of North Texas before deciding to pack up and move to Los Angeles two years ago.
"I'm in school to do this, and I'm already doing it," said Nelson. "That was the moment, three months after I was here, that I realized I needed to stay. It was just perfectly meant to be," Nelson said.
And her former Theatre Director Bradley Hewlett agreed completely.
"Nelson's success as an actress is not surprising. In my time working with Nicole, she consistently demonstrated intelligence, a determined work ethic and a genuine respect for the craft of acting," Hewlett told The Galveston Daily News.
Although Los Angeles is extremely different from League City, Nelson doesn't regret moving whatsoever.
"There isn't ever a moment that I'm like, 'Oh, I'm not sure if I can handle this,' or 'I just wish I was back in Texas,' because I'm from Texas. I'm really, really happy with what I've decided to do and with where my life is going, so, no regrets," Nelson mentioned in an interview with Open the Trunk.
Nelson also had the opportunity of working alongside Lady Gaga in season six of American Horror Story: Roanoke, and as production assistant on the short 'Albedo Absolute' and the television series 'In-Between'.  In the coming years, Nelson would like to continue working with Nickelodeon and children's television networks before moving to more mature networks such as The CW, Freeform or possibly a Netflix original series.
"When I'm no longer playing or looking 14," Nelson joked.
For now, Nelson is extremely happy with her success as a Nickelodeon star. Growing up, she mentions she was a "total Nickelodeon kid", and comedy came naturally to her. She tends to talk using her hands, and speaks in a "quirky" voice, which is extremely useful when working in kids multi-cam. The lighthearted tone of the television show fits her fun personality, and lets her show off her best acting qualities.
Although I Am Frankie may or may not air a second season, her role as Dayton Reyes will absolutely help lead her to pursue new opportunities. Until then, Nicole Alyse Nelson can be spotted in the upcoming short films Ocean directed by Presley A. Aronson, known for his role in Shameless and Face Off, directed by Nino Aldi, former producer of The Voice and crew for Inception.
Nelson is a wonderful role model for aspiring actors and high school students. Her experiences showcase that a passion has the ability to blossom into a career, and that theatre kids have the capability to reach their dream as long as they're willing to take risks and work hard. It seems as if there has been a lot of success around CCISD Theatre Departments recently, as just last year, Maddie Baillio, former Clear Falls student, made it big as "Tracy Turnblad" in Hairspray Live. As Nelson moves on to bigger and better things in her acting career, she will continue to represent Creek's Theatre Department for years to come.