2018 CREEK musical The Mystery of Edwin Drood Jan. 20,22 & Jan 26-27 (new dates)
Hang on for a minute...we're trying to find some more stories you might like.
UPDATE: NEW DATES ARE JANUARY 20,22,26,27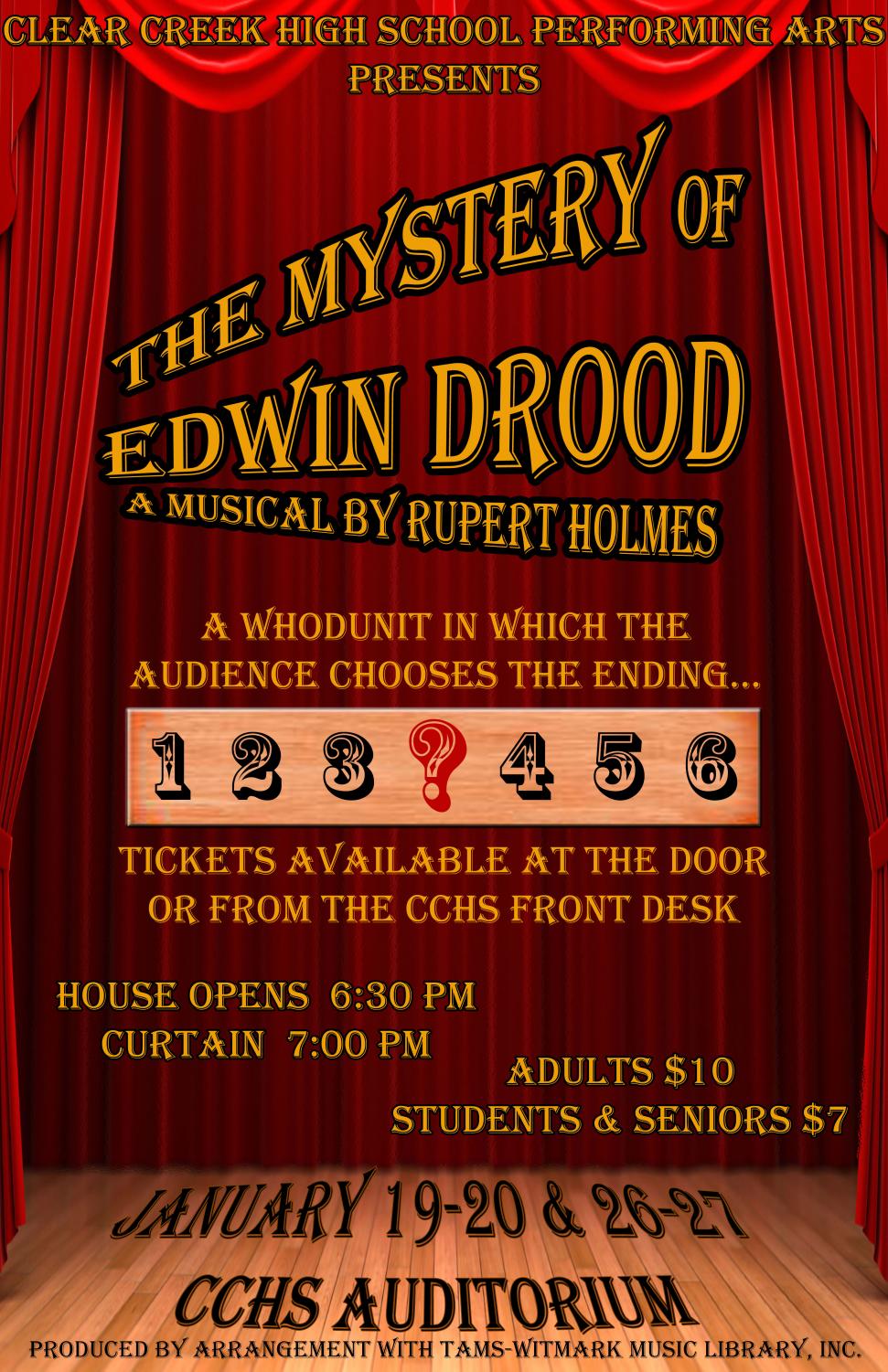 Clear Creek High School invites you to attend our 2018 Musical, The Mystery of Edwin Drood by Rupert Holmes. This high-energy comedy is based on an unfinished mystery novel by Charles Dickens and features fantastically written songs and loads of melodramatic fun. Its most unique feature, however, is that at the point at which Dickens' story cuts off the audience is invited to vote on the resolution of a few key questions. This process creates over 200 possible combinations of songs and scenes. The Mystery of Edwin Drood won the Tony Award for Best Musical in 1986 and was nominated for Best Musical Revival in 2013.
Performances will be given on January 19-20 & 26-27 at 7:00 PM in the CCHS Auditorium. Tickets are $10 for Adults and $7 for Students & Seniors. They can be purchased in advance from the CCHS Front Desk or at the door on performance nights.