HiLifer Allie Hinga wins top newspaper story in Iowa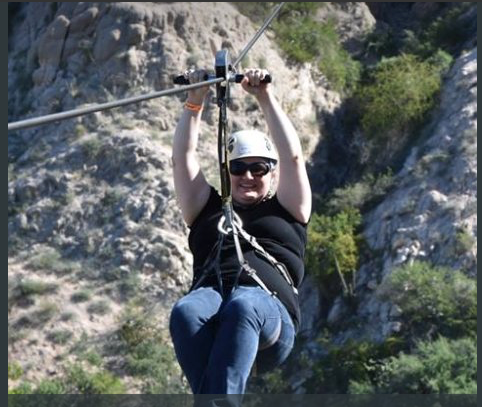 Ever adventurous Allie on a zip line recently~just for fun!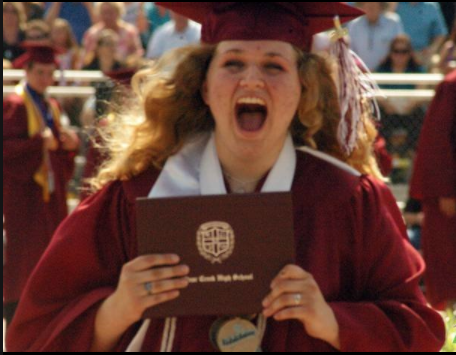 Valedictorian Allie so happy to receive her diploma from Creek then went on to best J-school in the country~Mizzou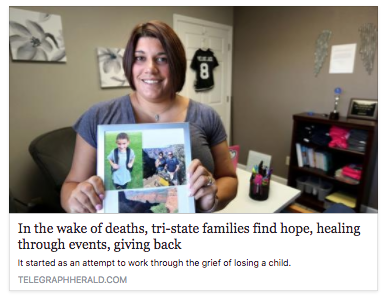 Screenshot of award winning story online.
HiLifer Allie Hinga's story about families who start fundraisers and other efforts in wake of losing a child received a first-place award at the Iowa Newspaper Association's Better Newspaper Contests.
"I'm not going to lie, I'm a little proud of myself, but mostly I am grateful for the families who courageously shared their stories with me and allowed me to tell those stories," Hinga said.
While at Creek, Hinga was editor of the HiLife, valedictorian and all around go-to for important stories. She won first place in the UIL editorial contest in 2010. Hinga then went on to get her journalism degree from the University of Missouri at Columbia.