It's a great week for HiLifers 2.7.18
HiLifer Chris Kirkham, class of 2002, wrote an article that helped to bring down an alleged sexual predator. He currently writes for the Wall Street Journal. Other publications he has been with New Orleans Times-Picayune and the Huffington Post in NYC. He won a Pulitzer Prize for his coverage of Hurricane Katrina.
While at Creek, Kirkham was Drum Major, Lead Actor senior musical, HiLife editor, Weber award winner and salutatorian.
HiLifer Allie Hinga, class of 2010, wrote an article that won first place news story in the entire state of Iowa. She currently writes for the Telegraph Herald.
While at Creek, Allie was UIL state champion in editorial writing for 2010 and valedictorian.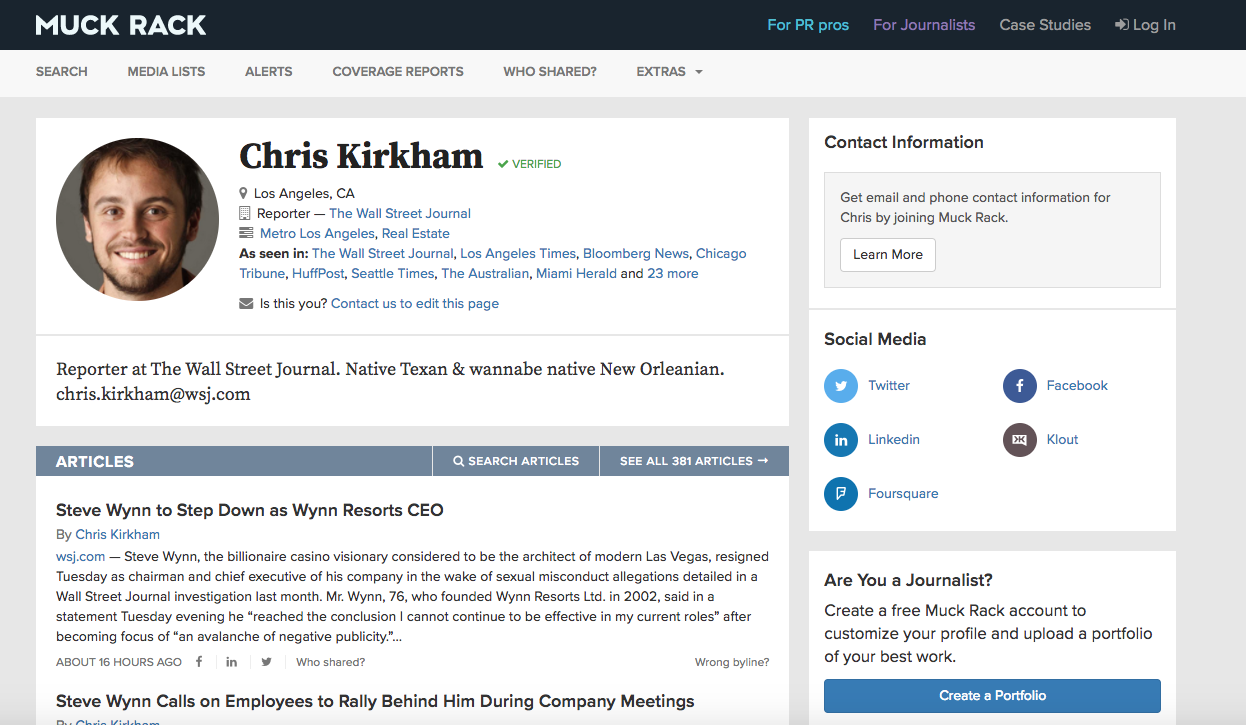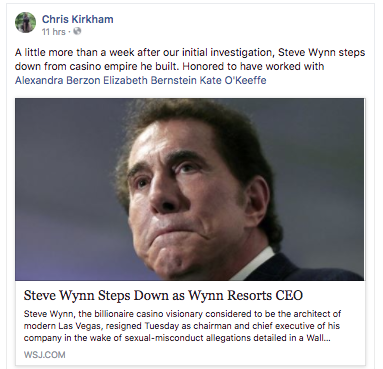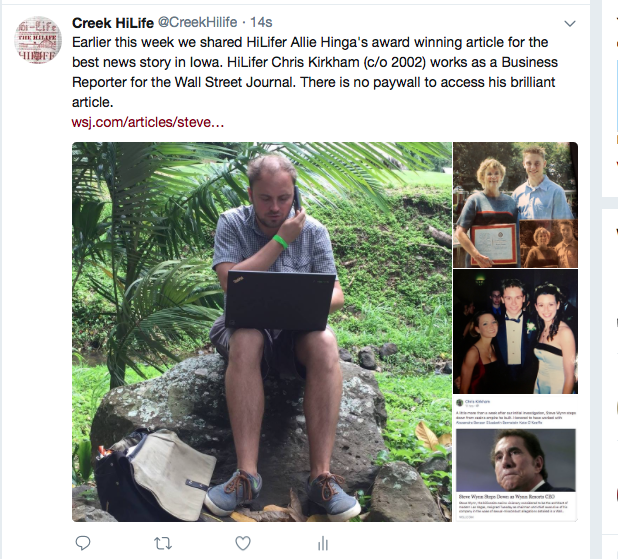 Allie Hinga class of 2010