Battle Color Ceremony , Tuesday March 20 @ Challenger Stadium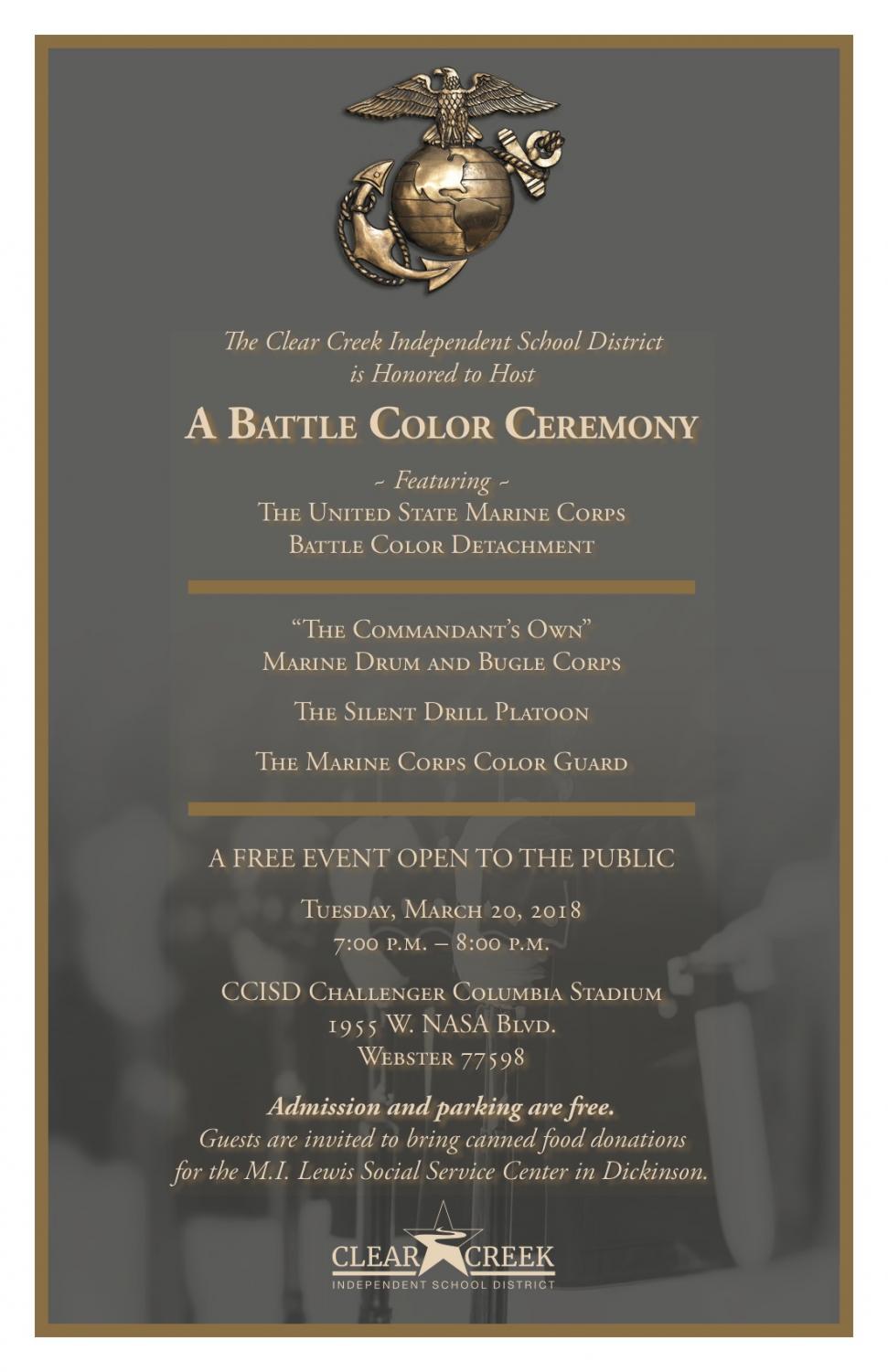 Students/Parents,
CCISD will be hosting a United States Marine Battle Color Detachment performance at 7:00pm on Tuesday, March 20 at Challenger Columbia Stadium. This is a free event and open to the public – invite your family and neighbors! 
The Battle Color Detachment consist of three legendary groups:
1.       "The Commandant's Own" Marine Drum and Bugle Corps (link)
2.       The Silent Drill Platoon (link)
3.       The Marine Corps Color Guard (link)
You can find additional information about these groups on their website. We are excited to have this group performing in our area!
 Thanks! Aaron Daniel CCHS BAND