Training room open house today, March 21
Hang on for a minute...we're trying to find some more stories you might like.
3.21.18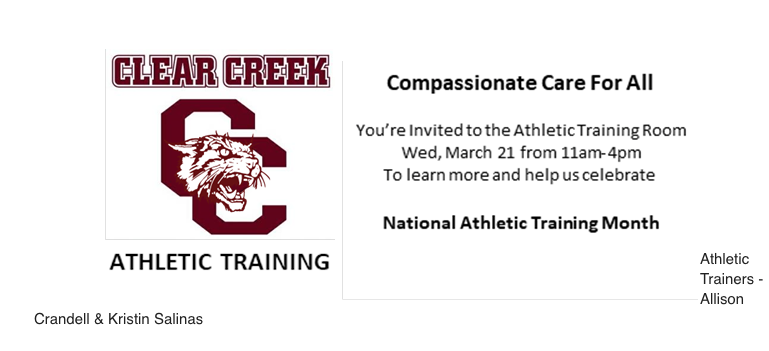 We would like to invite you to the Athletic Training Room on tomorrow, March 21 from 11a-4pm to help us celebrate National Athletic Training Month. This is a great opportunity to learn more about what we do on campus and the services we provide to not only to our athletes but to our teachers and administrators.
Kristin Salinas