Wildcat Web News 3.23.18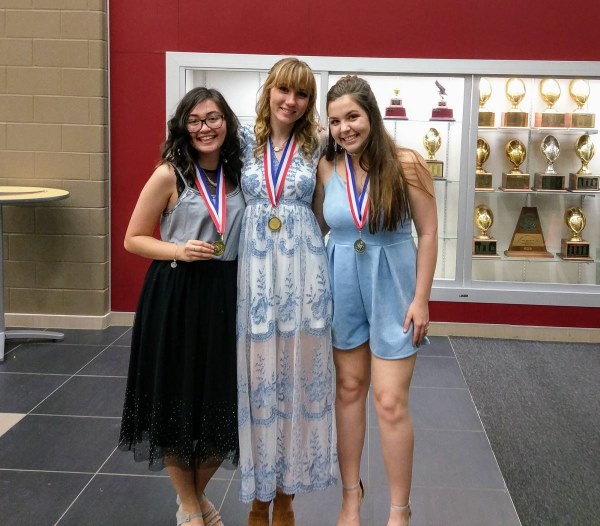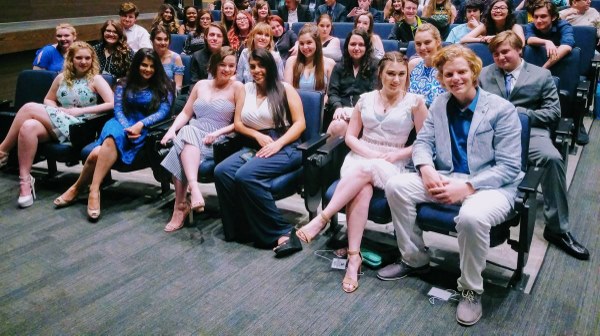 Medal winners and cast and crew of The Ice Makers
3.23.18
The Theatre Department would like to congratulate the Cast & Crew of The Ice Makers for a wonderful performance at the UIL District One Act Play Contest.  Allison Cox received a Technical Award for her work on Props.  Lillie Meade received an Honorable Mention award for her performance as Preserver Evans.  Mia Carter received an All Star Cast award for her performance as Aris.
The Ice Makers will give a final performance next Thursday (3/29) at 7:00 PM in the Clear Creek Auditorium.
Thanks!
Bradley Hewlett, Theatre Director
2018-2019 Dual Credit students.  If you did not turn in your 2 Dual Credit forms to your Counselor before Spring Break, you need to stop by the Counseling Center today and get them in.  Dual Credit registration for rising Seniors will take place on Tuesday, March 27th from 2:30-5:30pm at the COM Learning Annex in West League City.  Rising Juniors will register on Wednesday, March 38th from 2:30-5:30pm also at the Learning Annex.  Payment and CCISD Registration Form is due at registration.  Please see your Counselor if you have any questions or concerns about Dual Credit for next school year.
Kandy Gailey
The Girls Varsity Soccer program dominated Dickinson last night on their way to a 5-0 victory. Helene Carney scored twice and Elsa King, Katie Anduar, and Jasmine Rodriguez added goals. Meg Williamson, Madison Fielder, Amanda Pacillio, Serenity Simon, and Molly Trahan preserved the shut-out defensively. Congrats Ladies!
Coach Hutchinson
Varsity  Boys Soccer Lake Win 6-1
Goals by Elijah Anderson, Jacob Cox, Daniel Granado and two from Kevin Salvatierra.
Thanks
Coach Beck