Wildcat Web News 4.02.18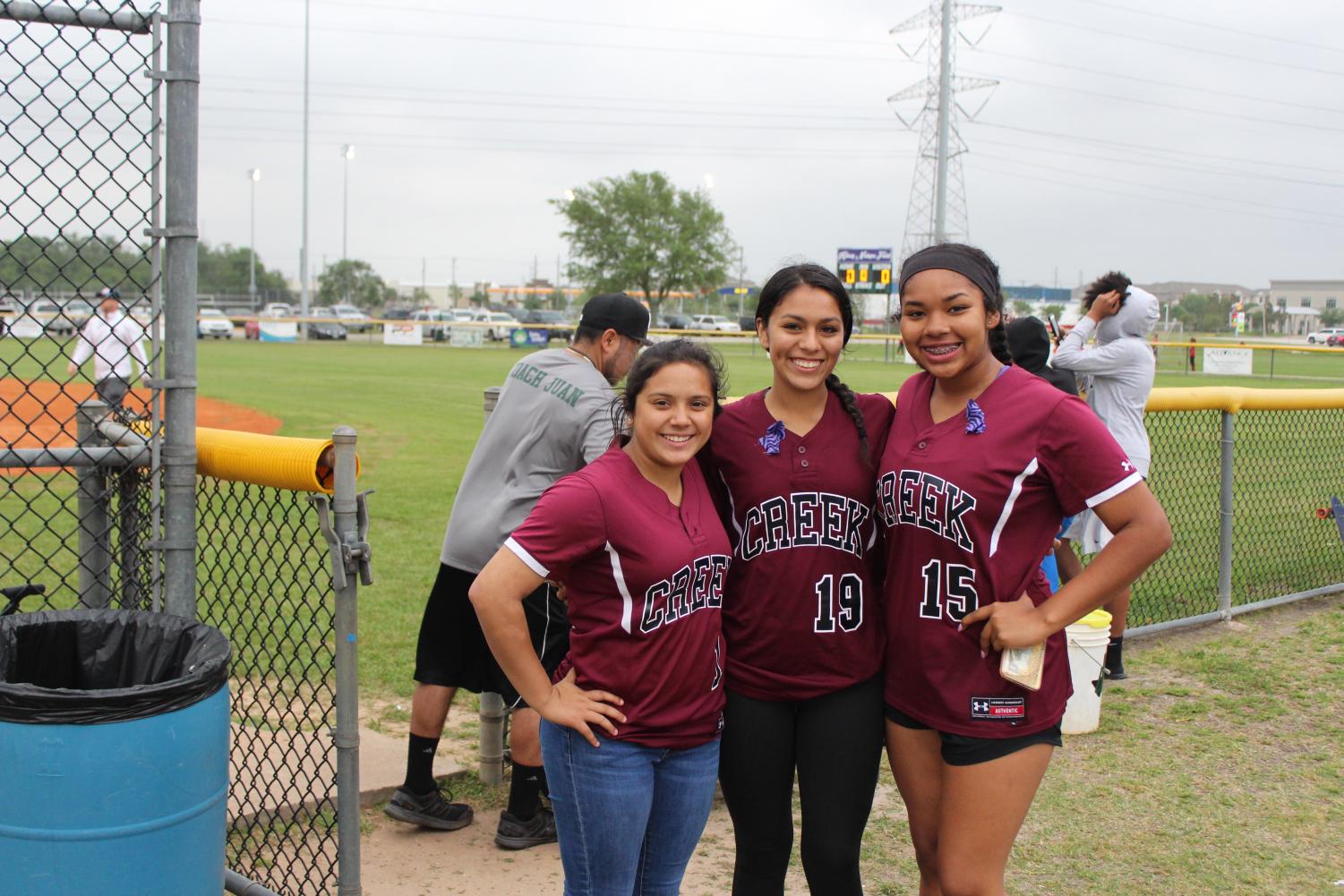 Softball players excited to see field dedicated to young player killed in car accident.
Photos by HiLifer Danielle Dunavant
4.2.18
It was a good weekend for the Wildcat UIL Speech
Senior Alisha Sood becomes your 24 6A district champion in Informative Speaking places first.
Senior Anusha Jiwani is also places 5th in informative and it the 2nd Alternate.
Senior Geena Timmerman places 6th in prose as well.
Brian Darby
Seniors:  Strawbridge Studios will be here Wednesday morning, April 11th 7:30 -11:30 to take Cap and Gown pictures.  This will be the last opportunity to have these photos taken.  You must go by C100 and see Ms. Guys no later than April 9th to sign up for an appointment time and to get a payment envelope.  All pictures must be paid for in advance
Coach Warden
Come out to Mod Pizza tomorrow night for a CCHS Wildcat Band fundraiser designed to help the  band students and their teachers who were affected by the bus crash over Spring Break. Download fliers below.
https://creekhilife.com/wpcontent/uploads/2018/04/CCHSBandFundraiserFlyerSprisunngpartdeuxdragged_63.pdf
https://creekhilife.com/wpcontent/uploads/2018/04/CCHSBandFundraisersunerSpring201sun8_172.pdf
Mr. Daniel