Coach Fuchs interviewed by Athletic Directors Assn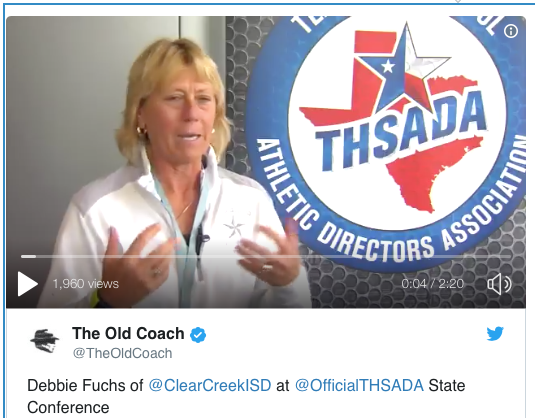 Hang on for a minute...we're trying to find some more stories you might like.
Coach Fuchs was our golf coach and PE coordinator for many years. She is an amazing woman. Check out her interview here. Click on the arrow to play her video.
Debbie Fuchs of @ClearCreekISD at @OfficialTHSADA State Conference

On becoming a female AD:
"I had mentors & role models that told me 'Debbie, you can do this." pic.twitter.com/ra79lNcVhU

— The Old Coach (@TheOldCoach) March 28, 2018