Major Senior notes for 2018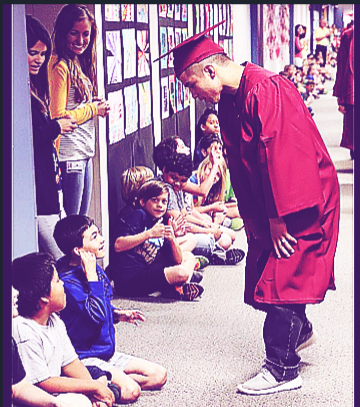 Senior Meeting Notes April 26, 2018
PROM: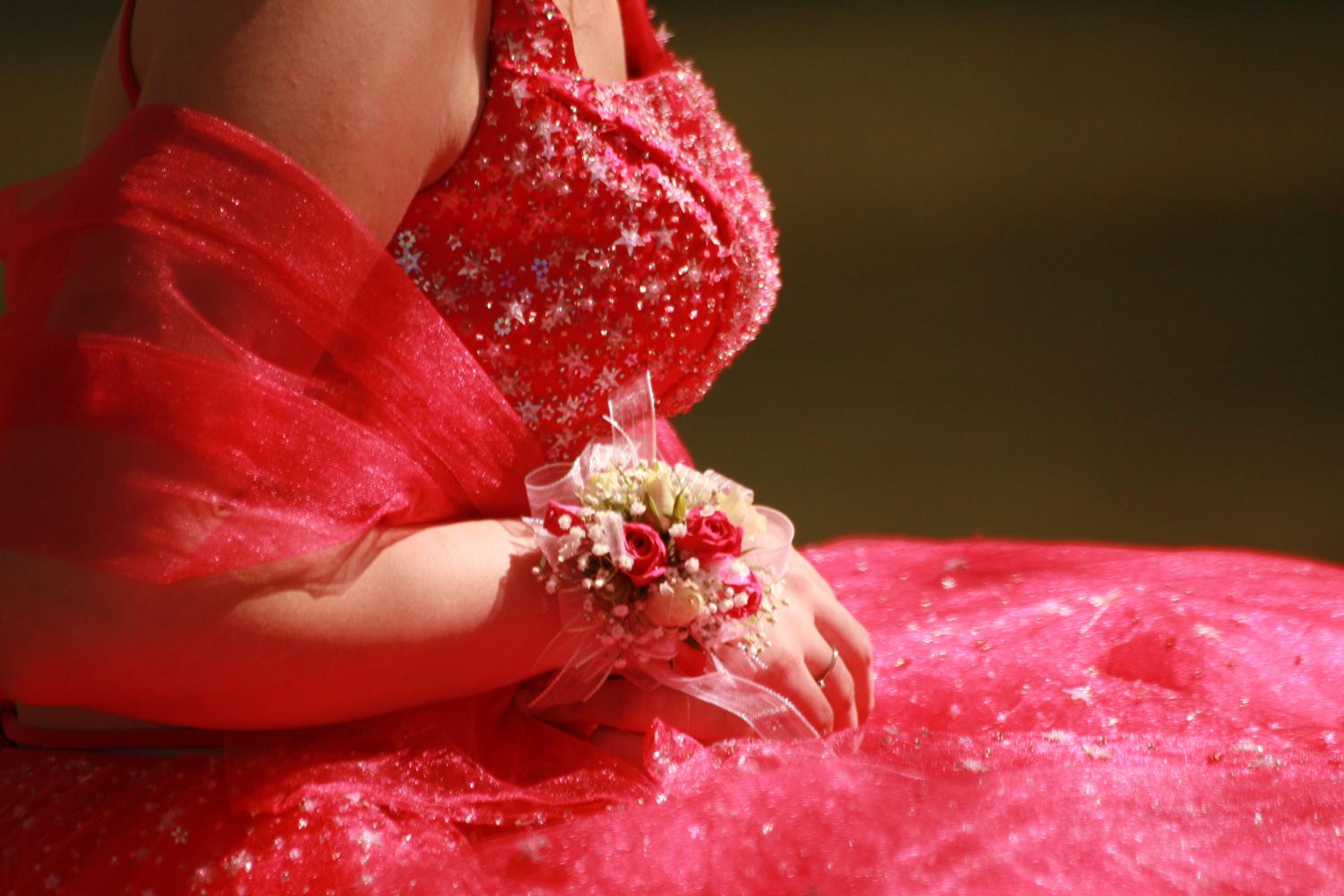 The Class of 2018 Prom will take place at South Shore Harbour Resort and Conference Center on Saturday, May 12th from 8:00 p.m.-Midnight.
Tickets are $55 per person and can be purchased during lunches in the cafeteria or after school in the E- pod until 3pm beginning April 23rd thru April 27th. There will be absolutely no ticket sales after April 27.
  Students must be clear of all fines in order to purchase tickets.
  If a student from another school is invited, a copy of their school ID or driver's license must beprovided at the time their ticket is purchased.
  No guests 21 or older will be permitted.Students who are assigned in school or out of school suspension the Friday before prom (May 11th) or the Monday after prom (May 14th) will not be allowed to attend this event.  ALL ATTENDEES must have a photo ID at check-in. There will be CCHS staff members attending prom to help ensure a fun and safe evening for our seniors and their guests, and Mr. Majewski will have the pleasure of greeting students in their cars, trucks, Limos, etc. as they arrive to prom.Strawbridge Studios will be onsite offering formal portraits. Students will receive an order envelope when they purchase their prom ticketsStudents will not be allowed to leave the venue and then return at a later time. If a student needs to leave the ballroom for any reason, they will be required to have a chaperone.If you have any questions, please contact Mr. Olin's office in the E-100's (281) 284-1739. We are looking forward to a memorable evening for the Class of 2018!
SENIOR DAY:On Monday, May 21st Seniors will have the opportunity to participate in a Senior Celebration Day. This day will include:
  8:00 a.m. — Senior panoramic picture
  8:30-1:30 p.m. — Senior walk through CCHS feeder campuses
  1:30 p.m. — Senior luncheon.Permission forms must be turned into B100 by Friday, May 11th. Students who do not wish to participate in the Senior Walk will still be invited to be a part of the panoramic picture and Senior luncheon.
SENIOR CLEARANCE:
All 12th graders are required to complete the Senior Clearance on Tuesday, May 29th starting promptly at 7:30am regardless of whether or not they will participate in the Commencement Ceremony. Clearance Cards will be distributed through English IV classes during the week of May 14th. (Students enrolled in Dual Credit English IV or students not enrolled in English IV may pick up their Clearance Card in the Counseling Center.) Students will begin collecting teacher signatures during the week of Senior final exams. All other signatures will be collected during the Senior Clearance process on the 29th. Students must bring their clearance card with them to Senior Clearance to complete the process.
Replacement cards for those that are lost may be purchased in the Counseling Center for $5.00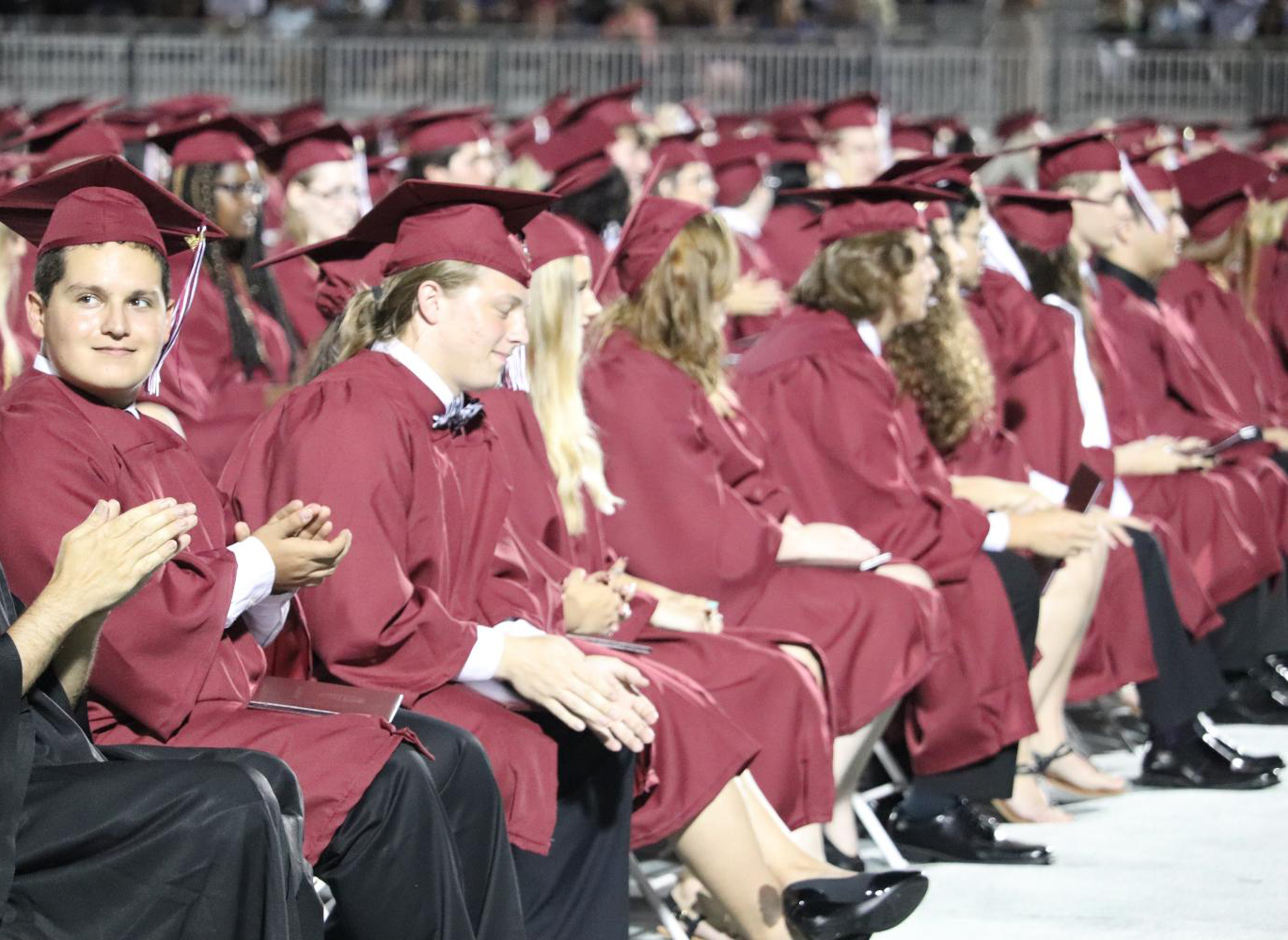 GRADUATION REHEARSAL:
The graduation rehearsal is mandatory for all seniors wishing to participate in the Commencement Ceremony. Graduation practice will be held on Wednesday, May 30th at 2:45 p.m. in the main cafeteria.
GRADUATION:
The Class of 2018 will graduate on Thursday, May 31st, 2018 at 7:30 pm. The ceremony will be held at CCISD Challenger Columbia Stadium. In the case of inclement weather, the Commencement Ceremony will be held in two sessions and will take place in the Clear Springs High School Gymnasium. Rain tickets will be distributed to students at Senior Clearance.
Graduating seniors are to arrive at the CCHS Main Cafeteria promptly at 4:30 p.m. and park in the CCHS student lot. They should be carrying their full graduation regalia. It is mandatory that all graduates be transported to Challenger Columbia Stadium by bus. After the ceremony, buses will be available to return the graduates to CCHS, or they can make alternative transportation arrangements before leaving the stadium. Seniors will not be allowed to carry anything during the ceremony and should leave all personal items at home or in their vehicle. Students will not be allowed to bring cell phones to the ceremony.
It is important that students are reminded of the proper etiquette and respectful behavior needed for the Commencement Ceremony. Students will review behavior and dress expectations during Senior Class Visits in May. The following dress code for the graduation ceremony will be strictly enforced: Men: wear a white or light colored button down shirt, tie, black slacks, and black dress shoes. Simple jewelry, such as a watch, is acceptable. Women: wear a straight dress with simple neckline (or a skirt and blouse) that does not extend below the gown, with dress shoes. Girls must wear flat shoes. Do not wear spiked heels or stacked wedges. Simple jewelry is acceptable. It is our hope that parents will reinforce the proper behaviors so that a dignified and meaningful ceremony can occur.
We ask that relatives and friends in the stadium refrain from disrespectful behavior during the ceremony. Any use of noise-makers or loud yelling during the ceremony might cause another student's name to not be heard. Our top priority at Commencement is to ensure that each graduating senior is properly acknowledged for his/her achievement.