Wildcat Web News 5.16.18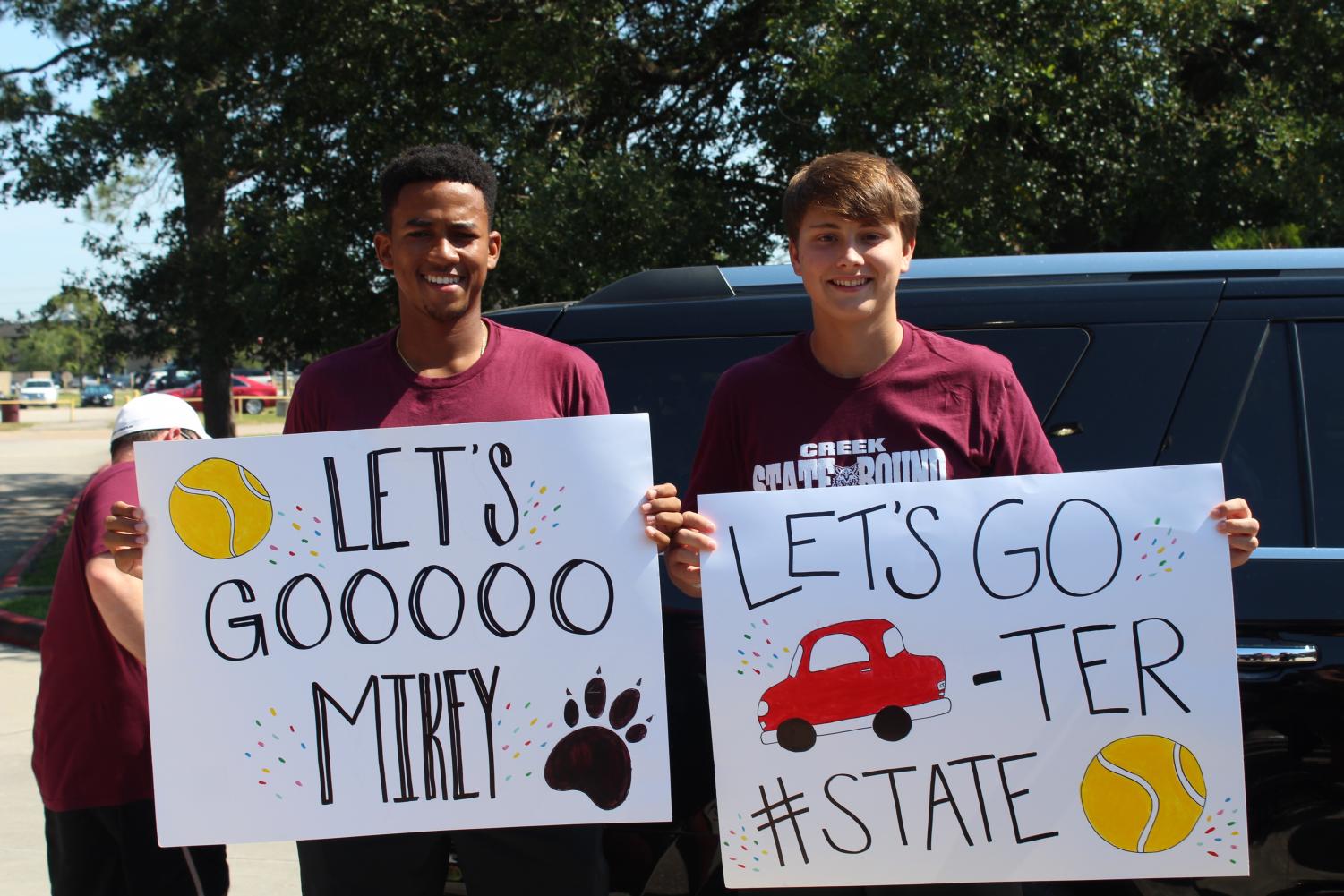 5.16.18
Attention Seniors:  All 2018 seniors are welcome to attend the Senior Award Ceremony on Thursday, May 24th at 6 pm in the auditorium.  However, if you received an invitation in the mail stating that you will be recognized, then you need to return the inserted RSVP card by this Friday, May 18 to the Counseling Center.
Terry Vasichko
The Theatre Department invites you to attend its 2018 Film Festival on Thursday at 7:00 PM in the Black Box.  The Festival will feature short films from Film Acting, Improvisation & Theatre 1 students.  Admission to the Festival is free, but seating is limited.
Thanks!
Bradley Hewlett, Theatre Director
The PALs are looking for some staff volunteers to help at Fish Camp on August 9 from 9 am – 3 pm.  We'd like to have help along our tours at some of the high use areas (attendance, counseling center, pod offices, etc.) and also at check-in before the pep rally.  You will be compensated with lunch and a TON of thank yous!  Let me know if you'll be able to help and what time you can be here.  Come greet the incoming Wildcats and have a blast!
Also, sponsors and coaches, we would like you to offer service hours to your students for helping at Fish Camp.  They would be put in groups with one or two PALs to lead freshmen groups on their tours and in their classrooms.  There will be a meeting on Thursday, August 2 at 3 pm.  If your students want to participate in Fish Camp, it is mandatory that they are at the meeting.
We appreciate your help in volunteering and finding student volunteers, as well!!!  Have a wonderful Wednesday!!!
Becki Bryan
The Color Guard's annual Spring Show is this Saturday from 4-6 in Carslile Gym, and will include dances written and performed by our State Qualifying guard! Purchase your ticket from a guard member or at the door.
Heather Hyde Wargo, B.M.Ed., M.M. 
Students seeking exemptions from Semester Exams may now pick up exemption forms from any AP secretary's office.
Krystle Conklin
Science National Honor Society will meet Thursday at 3:15 in B208 (Mrs. Anderson's room) for a brief meeting.
Thanks.
Kimberly Anderson
Project Graduation tickets will be sold in the cafeteria during all lunches this week, Tuesday through Friday. Tickets are $40, cash or checks. We will also have senior t-shirts for $15.
The LAST SAT prep course
until the fall will be this Saturday (May 19) and a practice SAT the following Saturday(May 26). You may sign up for just the prep course for $75, just the practice test for $15, or for both for $90. You can register with payment in C200.
Ken Fontenot
Laptop Collection
Laptop collection has begun for Seniors.
We will begin collecting 9-11 graders on May 14
All laptops will be due by May 23.
Clear Creek Wildcat Baseball Camp  
The camp will be held at Mallory Field on June 18-21.
Employees of CCISD will get a discount of ½ price.
If you have any questions, please contact Coach Brent Kunefke – [email protected]
Baseball camp form may be downloaded from the link provided below-
http://www.ccisd.net/UserFiles/Servers/Server_645402/File/Community/Seasons_of_Fun/2018_03_31/2018 Creek Baseball Camp.pdf
Yearbook Distribution & Book Signing
Students who purchased 2018 yearbooks will pick up their books during extended third period, next Thursday May 17 in the cafeteria.. The 2017-18 yearbook, 62nd edition of the Den is SOLD OUT. Thank you to those who purchased.
Sincerely,
Bridget Robinson