Summer Message from Principal Majewski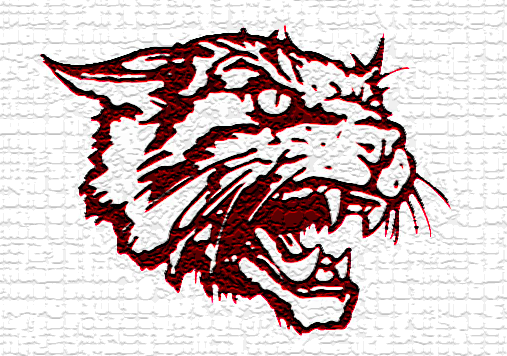 Message from Principal Jamey Majewski
Greetings Wildcat Families,
We hope you are having a great summer! Below are updates including new faces in our administration and Counseling Center, along with Schedule Preview and Fish Camp updates.
Administration
Principal: Jamey Majewski
Associate Principal: Ashley Orr
Dean of Instruction: Perry Johnson
Assistant Principals
A-D: Mary Baca (C100)
E-K: Adam Douglas (B100)
L-Re: Holly Kent (D100)
Rf-Z: Jeff Olin (E100)
Counseling Center
Lead Counselor: Kandy Gailey
Ninth Grade Counselor: Stacey Duke-Boyes
A-D: Ebony Barnett
E-K: Michelle Wilson
L-Re: Stacy Adian
Rf-Z: Traci Mills
Key Dates for Fall Semester (see link for CCISD Academic Calendar)
2018-2019 Academic Calendar
September 3: Student/Staff Holiday
September 10: Open House
September 19: Late Arrival Day
October 10: PSAT
October 15: Student Holiday
October 24: Late Arrival Day
November 2: Homecoming/Carnival
November 6: Student Holiday
November 14: Late Arrival Day
November 19-23: Thanksgiving Break
December 18-21: Semester Exams.
December 24 – January 7: Student Holiday. Students return on January 8.
Schedule Preview and Fish Camp
Grades 10-12: August 8, 9AM – 3PM
Fish Camp: August 9
Student Last Names A-L: 9:30 AM – 12:00 PM
Student Last Names M-Z: 1:00 PM – 3:30 PM
Grades 9-12 Late Schedule Preview: August 9, 4:30 PM – 7:30 PM.
Parents must have completed online back to school forms through Skyward Family Access and a Proof of Residency must be submitted at time of Schedule Preview or Fish Camp before a schedule will be released early. Skyward Family access will be open beginning August 1 for families to begin completing online forms.
Proof of Residency that will be accepted:
Current deed to a house in the name of the parent/guardian.
Current mortgage or payment book.
Current electric bill or water utility bill for the address identified.
For families needing computer assistance, CCHS will have a computer lab set-up, daily, beginning August 1 from 7:30 – 3:15. The computer lab will be open for extended hours on August 7 from 7:30 AM – 7:00 PM.