Wildcat Web News 8.23.18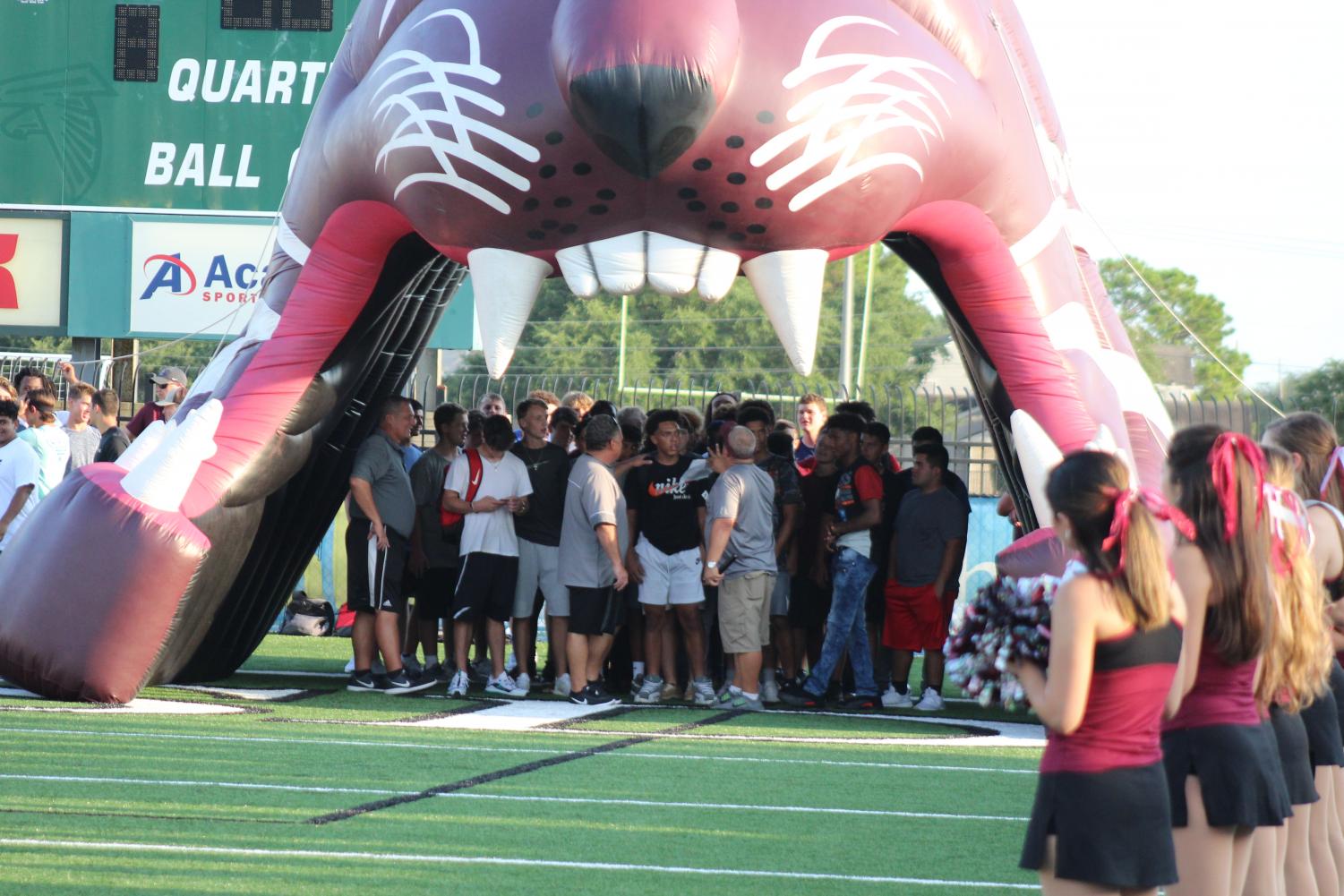 Photo of Meet the Wildcats by Riley Healy
Parking information is in the C100 pod
Holly Kent
Ever wanted to learn how to build and launch a rocket? Come to room B222, Mrs. Field on Weds. Aug. 29 after school to learn about joining the Clear Creek Rocket Club.  You'll get to practice launching  at  NASA and maybe even qualify for nationals in Washington, D.C. like the team did last year.
Join us–It's not hard; it's just rocket science.
Ms. Field
Regular bell schedule today and Friday
IDs-We have given students this week to obtain their student IDs. Beginning Monday, August 27, students who do not wear their ID will be subject to the Student Code of Conduct. Students, who forget their ID, can purchase a temporary upon arriving to school for $1.00 from the C100 or E100 office. Students who lose an ID can purchase a new ID for $3.00 (ID, Lanyard and Plastic Holder for $5.00) from the E100 office. Students who do not have money at the time of purchase will have these fees added to their Skyward Fees account.  It is the expectation that IDs be visible when worn. Thank you for your support!
​
Schedule Changes
Friday, 8/24, is the deadline to request a schedule change. Schedule change forms are available outside the Counseling Center.
Football Season Passes
Football season passes are on sale through August 31 for $48. This will allow one adult entry to all CCHS games played at a CCISD stadium. Season passes can be purchased through the bookkeepers office from 7:30 AM to 2:30 PM.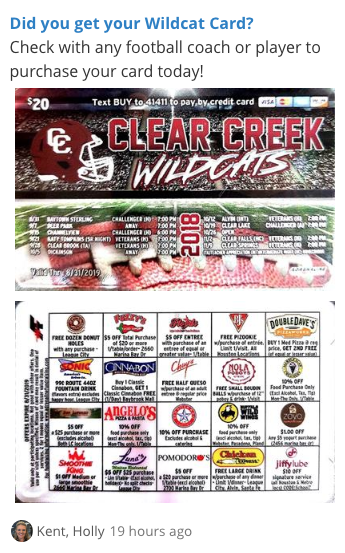 Laptop pick-up during 3rd period at the tech spot in the library (anyone can go after school)
Students riding the bus MUST have it marked in Skyward by their parents as their mode of transportation. Starting next week the bus will not let them ride if that is not verified in Skyward.