Wildcat Web News 9.12.18
Hope for Heroes Art contest winners in Dec. 2002 after 9/11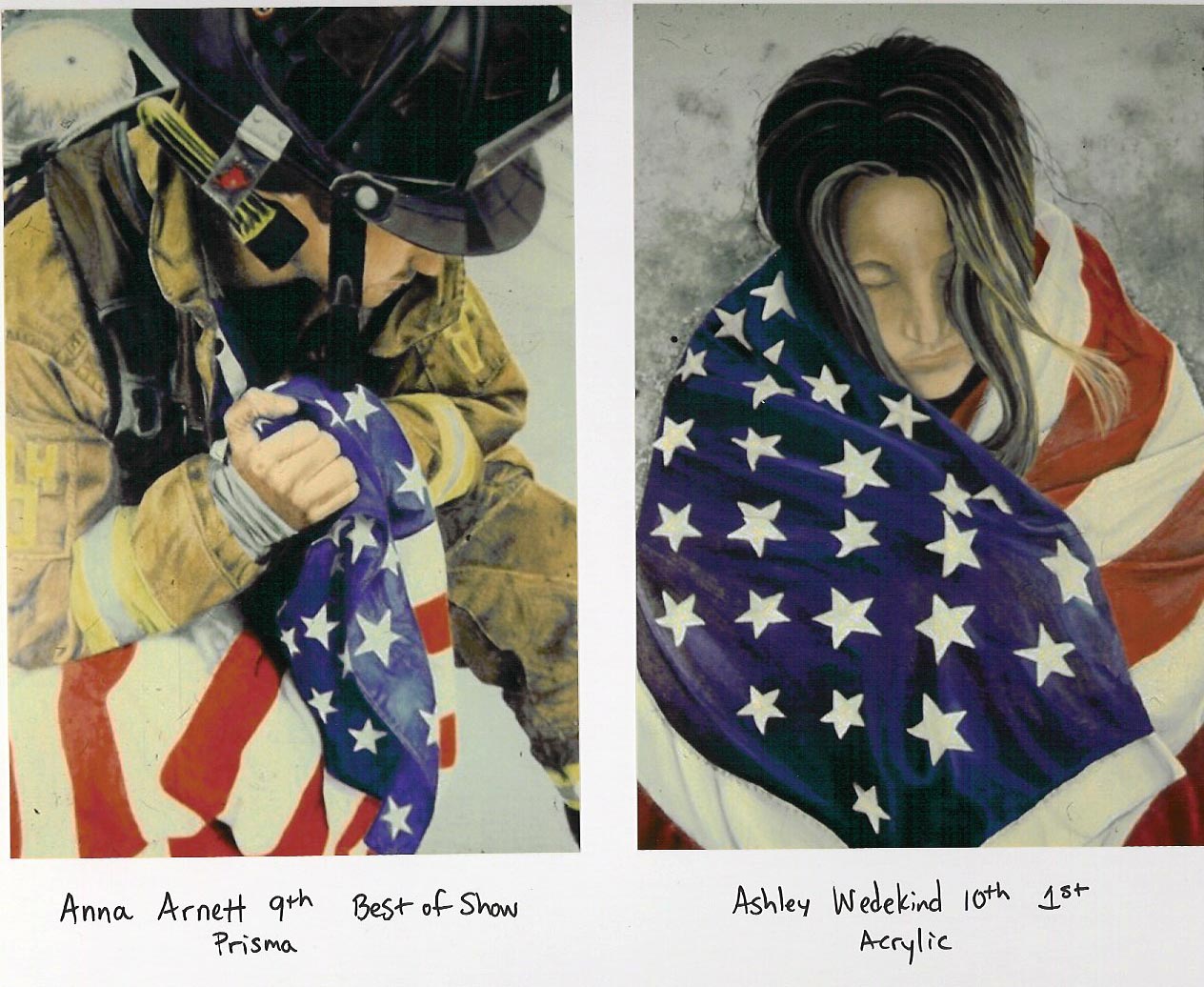 9.12.18
Starbooks, CCHS' book club will be meeting during every lunch in the library TODAY!  Join us for Starbucks coffee, and great conversation!
Ms. GL
Last night all of the Creek volleyball teams moved to 2-0 in district play with all teams getting sweeps over Dickinson.  Creek hosts Alvin on Friday and the Varsity will play in Butler Gym at 6:00.
This Friday Creek Volleyball hosts Alvin with the Varsity playing in Butler Gym at 6:00.  With a Saturday football game this week let's pack the gym and support your Varsity Volleyball team that is currently 2-0 and leading District 24-6A.
Scott Simonds
Spanish Honor Society is having their first meeting today Wednesday September 12 in room B 107 at 2:35. All members are encourage to be present.
STUCO makeup meeting will be Thursday at 3:15 in room C109.
If you would like to join the Clear Creek High School Bowling team please see Mrs. Davidson in C222 to sign up.  Any one interested must sign up and fill out a parent consent form by Wednesday September 26.
Mrs. Davidson
Senior picture retakes TOMORROW!! Go to C 100 for more information.
Ms. Baca
Wildcats, are you interested in a career in STEM? Would you enjoy competing with your friends in events like anatomy, chem lab, forensics, and more? Then join the Clear Creek Science Olympiad for our first meeting this Wednesday, September 12th at 2:40 in Mrs. S's room, room B212, for our first meeting of the year.
B212
Seniors and Juniors Interested in joining National Technical Honor Society must complete an application by Wednesday, September 12. Visit with any CTE Teacher or Mrs. Herd for more information.
Ms. Herd