Wildcat Web News 9.25.18
9.25.18
Tonight Creek Volleyball hosts Falls in a very important district match with the Varsity playing at 6:00 in Carlisle Field House.  The volleyball booster club is giving away 100 free t shirts to the first 100 Creek students in attendance with their student ID. Thanks to a challenge from the Galveston Daily News, we will be having a WHITE OUT. Wear white tonight!!
Scott Simonds
The League of Extraordinary Improvisers will begin its 14th season of performance this Saturday at 7:00 PM in the Auditorium.  Tickets are $3 in advance or $5 at the door.  Come out and help us kick-off another year of unscripted comedy.
Thanks,
Bradley Hewlett
Students,
Would you like to win up to a $5000 grant for an innovative learning project? Grants are due Oct 15.  See Mrs. G-L for more details. Projects can include:
o Humanitarian projects
o STEM or STEAM initiatives
o Entrepreneurial endeavors ▪ Grants involving discoveries of new technology, methods or processes that are patentable. CCISD jointly owns the intellectual property. This is consistent with growing entrepreneur spirit in students.
o Workforce development opportunities
You can write the grant as an individual or as a club!
Grants are due Oct 15.  See Mrs. G-L for more details!
Mrs. G-L
¡BUENOS DIAS!   The Sueño Latino Club will meet this FRIDAY at 6:50 am in room B 119.    The Sueño Latino Club is open to all Spanish speakers, and there will be free donuts for breakfast.  ¡GRACIAS!
Mrs. Wilson
The Lady Wildcat golf team played their  1st tournament of the 2018-19 season yesterday at Timber Creek golf course. Our Lady Wildcat JV team walked away with a 3rd place finish at the Clear Brook invitational. Team members include Avery Williamson, Aliyah skipper, Jordan Seybert, Alexis Sultzer, & Emily Felchak. Congratulations Ladies!
Kayla Williamson
PTSA will be selling popcorn on Wednesday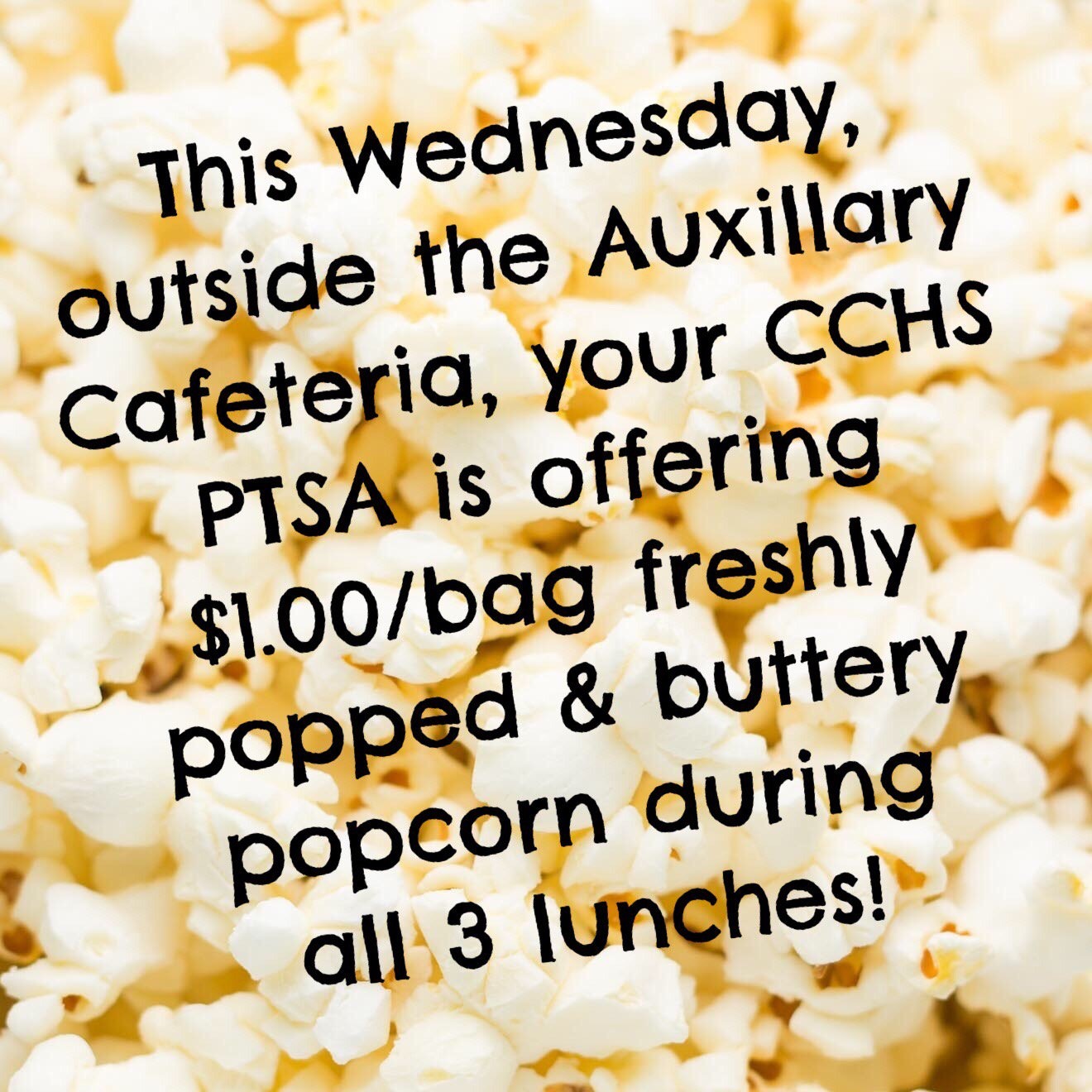 If you signed up to be on the bowling team, bring your parent permission slips to C222 by Wednesday of this week.  Our first meeting is this Friday, September 28 in Mrs. Davidson's room C222 from 3:00 to 4:00.
Picture day for all students in grades 9-11 is this week, Wednesday and Thursday, September 26 and 27, in your Social Studies class.  Students who have dual credit for Social Studies or ARE NOT taking a Social Studies class this semester, please come to C100 to schedule an appointment time.
Attention! NASA Opportunity for all CCISD students. Work among NASA engineers designing, building, traveling and competing with robots. Join the team, have fun and standout to colleges? Come join us for a First Robotics Competition Team informational meeting on Wednesday September 26 from 2:40-3:15 in Mrs. Field's Room B222 (This team is a separate program from the CCHS Robotics Team.
If you are interested in joining National Science Honor Society, please come by E131 to pick up an application. NSHS will have an information meeting next Thursday, September 27 at 2:40.
Clear Creek High School will take 80 seniors on a tour to the University of Houston, Main Campus on Wednesday, October 10, 2018. Students will depart CCHS at 7:30 am and return at 2:00 pm. Lunch is not provided, so students will need to bring money for their lunch.
Students must submit the completed permission form to the Counseling Center by Friday, September 28. To be considered, students must be passing all classes with no discipline reports. Students will be selected on a first come, first serve basis.
The tour is free. It allows students the opportunity to interact with admission representatives from a wide range of program areas to discuss course offerings, admission and financial aid requirements, college life in general, and other information pertinent to the college selection process.
Visit the Counseling Center to acquire an application and required criteria.
Start your day with Wildcat Wake Up. Located in B100 hallway 7-9:15 am during passing periods ONLY. Offering coffee, chips, candy, Starbucks and lots of other goodies. Pricing ranging from .50-$2.00 CASH ONLY.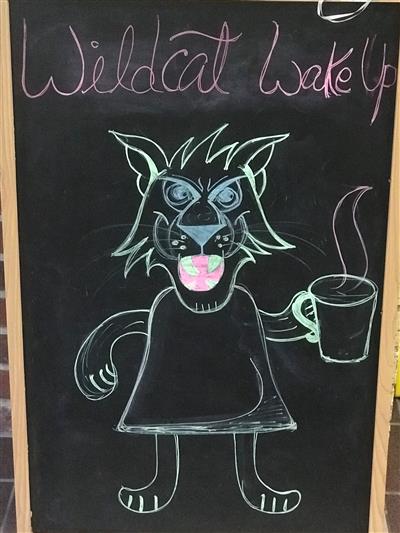 Wildcat Card
Check with any football coach or player to purchase your card today!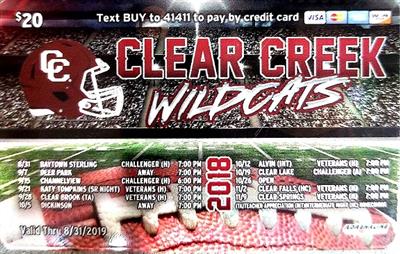 Students parked in the student lot need to make sure their car is moved out of the lot by 2:45pm.