James Glenn Jersey Retirement plus Teacher Appreciation Night 9.28.18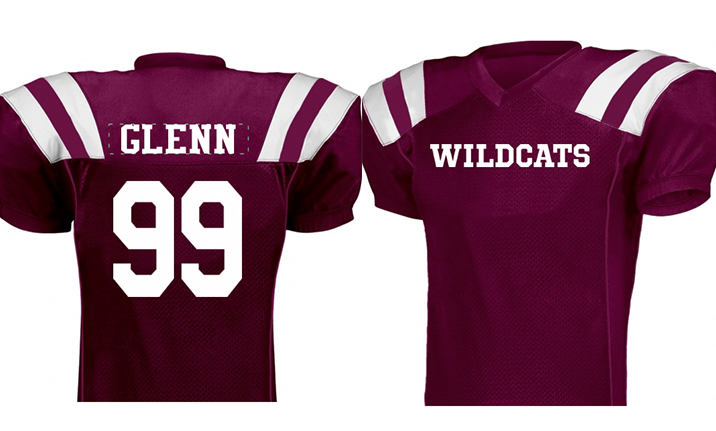 Teacher Appreciation Night & James Glenn's #99 Jersey Retirement
Event:           Varsity Football Game – Clear Brook @ Clear Creek
Date:             Friday, September 28, 2018
Place:             Veterans Stadium
Time:             Game starts at 7:00 PM
Admission:    Teachers get in free with their ID badge
The Wildcat Football Program realizes the importance of our teachers and the impact that they have on all our students.  As a small token of our appreciation, we're inviting our teachers out to this week's varsity football game, so that we may recognize them in front of our community.  Our football Booster Club will be helping with this event.  The Booster Club would like the teachers to start gathering, by the scoreboard end of the stadium, at 6:30 PM.  The Booster Club will provide drinks and cookies, for the teachers, while they wait.  The teachers will be recognized around 6:50 PM, then lead the team out of the helmet and onto the field.  Then, we would like the teachers to stand beside the players, in a line, while the National Anthem is played.  Afterwards, the teachers can return to the stands.
Also, at halftime, we will be officially retiring the jersey of James Glenn, number 99.  James was a 1991 graduate of Clear Creek High School.  He passed away on September 25th, 1991, while attending Texas A&M.  His parents have continually attended all Clear Creek football games and have been active members of the football booster club.  His mother, Mariglyn Glenn, taught and retired from CCISD.  Below is the information that the Glenn's have provided on their Foundation website.
Information below provided by The James Glenn Foundation:
James Glenn graduated from Clear Creek High School in 1991 and was attending Texas A & M at the time of his death.  He met many goals and touched many lives in his 19 short years.  He was elected vice president of the student body in his senior year and was honored for his citizenship with the American Legion Award and the Clear Creek Medallion.  He was an All-District place kicker each of the three years he played varsity football and he lettered in soccer two years.  Despite the odds, his skill and determination earned him a position on the 1991 Southwest Conference champion Aggie football team.  He handled the kick-off duties in the Tulsa game the week before he died of an undiagnosed heart problem.
James was more than a student and an athlete.  He will be best remembered by those who knew him as a friend that cared.  He was a gentle spirt who respected everyone and who had a special rapport with younger children.  He is greatly missed by family and friends.
Sincerely,
Dwayne Lane
Head Football Coach
Clear Creek High School