Wildcat Web News 10.3.18
10.02.18
HOSA wants to make a big shout out and thank you to everyone who donated and helped out during the Coins 4 Cancer donation drive last month. As a school we raised $2,274. Way to go Wildcats!
Mrs. Elcure
Do you feel that you need help with social situations?  Would you like to learn more about how to develop your social skills and build your confidence in a variety of social settings?  If that's you, we will be starting a social group here at Creek.  If you are interested, go to the counseling center and speak to Ms. Quintana or Ms. Flores.
 Jossie M. Quintana, LPC
Habitat for Humanity Club
Are you in honor societies, like NHS or NTHS, that require lots of volunteer hours or would you like to service your community? Then Join the habitat for humanity club! For more information, come to our information meeting on Wednesday, OCTOBER 3, in Mrs. Davidson's room, B208 at 2:35 p.m.
Christina Davidson
Stop Drop and Roll. We need all the Volunteers & Participants we can get!! (Faculty & Students) The kiddos will receive service hours for Volunteering or Participating & get a free t-shirt… and be part of setting a new world record!! (fingers crossed, the current record is 1,781) It would be nice to see the Wildcats represent for Stop Drop and Roll
Thanks for all you do!!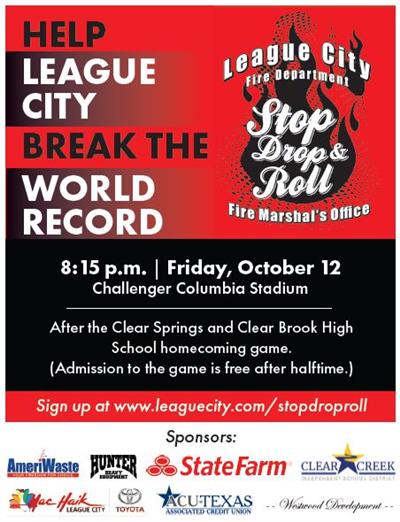 PSAT Info
Attention sophomores and juniors. The LAST PSAT prep course will be held this Saturday. To register, bring a $65 check made out to C200 as soon as possible. If too few students register, it may be cancelled, so don't wait till the end of the week to sign up.
Fontenot