Wildcat Web News 10.9.18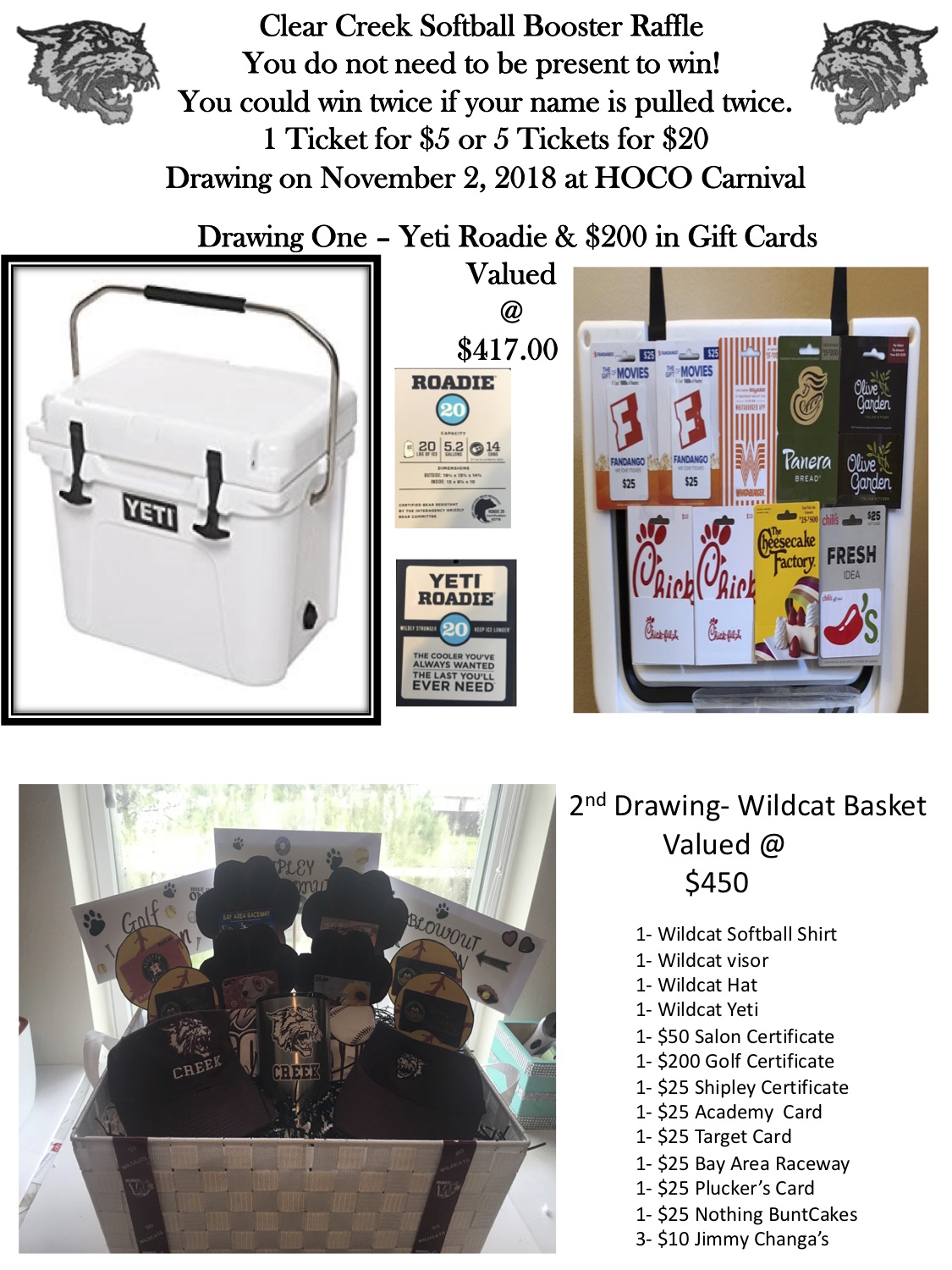 10.09.18
The Clear Creek Softball Booster Club Raffle has started and the winners will be announced at the Homecoming Carnival.
Please see any softball player or coach if you would like to buy some tickets.
Thank you for supporting  Creek Softball
Andrea Cash
Tues – Thursday – The make-up Stuco Meeting will be in room D120 Thursday after tutorials.
Charles Moore
Girls basketball tryouts will be held Oct 17 and 18. Freshmen will be at 6am and upperclassmen will be after school at 2:30 on the 17 and 3:15 on the 18th. All participants must have a completed physical to try out.
Thank You
Travis Golden
The Clear Creek boys varsity golf teams began their season on Monday at the Brazoswood sausage open. The varsity 2 team consisting of: Will Tyler, Banks Richards, Stephen Randecker, Justin Pattat and Ethan Heffernan played great and Finished in third place overall.  The varsity 1 team consisting of Hunter Drotts, Tram Le, Andrew Pearson, Trey Chavana and Josh Majewski Started their season with a 1st place finish overall and sophomore Hunter Drotts finished the tournament with a solid second place Medalist finish shooting a one under par 71. Great season opener Creek golf boys!
Daniel E. Brown