Wildcat Web News 10.23.18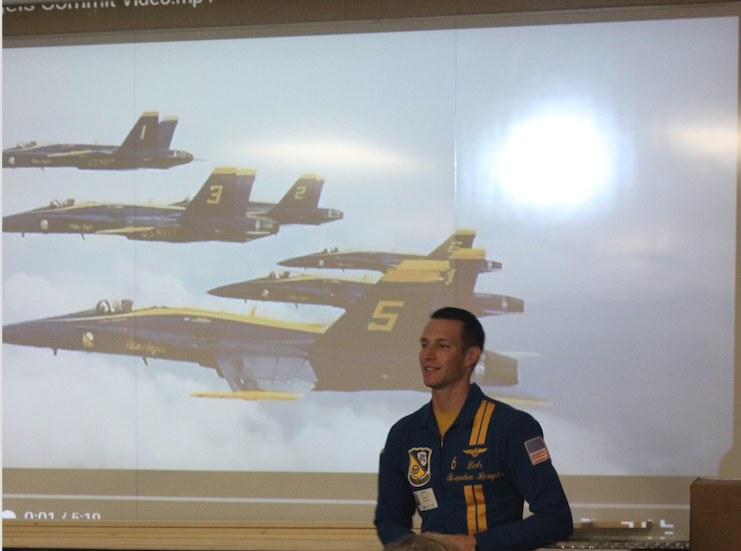 The pilot is Brandon Hempler. Photos by Erik Soto.
10.23.18
Do you want a chance to win a custom-made Astros stereo and help a fellow Wildcat out while doing so? Purchase a raffle ticket at lunch today in the cafeteria from the FFA booster club! Tickets are just $1 and all proceeds go to CJ Hudson to help with medical expenses! The stereo will be on display in the cafeteria today for you to check out!
Natalie Terry, Ag Science Teacher
Level down
If you have received a student in your on-level class from a Pre-AP/AP/Advance Academic course, please see the CCISD Grading Guidelines Policy below.  You will bring in their 1st 9-weeks grade from their Pre-AP/AP/Advance Academic teacher, add the 10 points and then submit a grade change request form to Rachel Sanford – CCHS Data Specialist.  Please let Chad Vance know if you need assistance.  If you are unsure if the student was a level down or not, please contact the student's assigned School Counselor.
Side Note: The original grade from the Pre-AP/AP/Advance Academic course is what was used to determine UIL eligibility.  Not the grade with the added 10 points.
Mrs. Gailey
CREEK BOY'S SOCCER is now open!
Find items that I've picked out specifically for our team.
There is also spirit wear available for your family and friends.
Check out the shop details below.
OUR SHOP DETAILS
– Shop Now: https://www.bsnteamsports.com/v3/shop/team_shop/WIldcatSoc
– Store Open From: October 16 – October 29, 2018
Chris Cobb