Wildcat Web News 9.21.15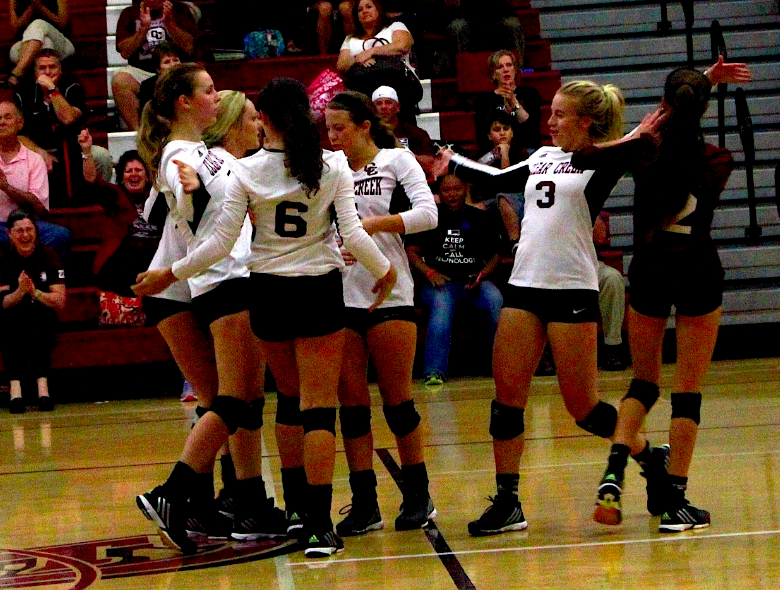 9.21.15
Creek Volleyball swept Brazoswood at all levels last Friday night. Creek hosts Friendswood on Tuesday night with the Varsity playing at 6:30 in Carlisle Fieldhouse.
Coach Simonds

There will be a StuCo meeting today right after school in the library. The make up meeting with be at 6:45 tomorrow in E121.
Laura Gladney-Lemon
Interested in joining the World Champion Clear Creek ISD con District Robotics Team, the Robonauts? Head to room B212 October 2nd from 2:40 pm – 3:15pm for an informational meeting. Any questions can be directed to Mr. Segura in room B212.
Joey Segura
The Freshman boy's cross country team finished 1st this past weekend at the Clear Falls meet. Miko Maxwell finished 1st overall. Also scoring for the team were William Norsworthy, Preston Porter, Lars McLeod, Reece Winters, Isiah Garza, Jacob Cox, Todd Hoover and Jason Bearden.Running also on the team are Andrew Passintino, Damon Delgado, Matt Hedrick, and Michael Potter.
Ruben Jordan
Picture day for all students in grades 9-11 is Monday and Tuesday, September 21 and 22. These will be taken through Social Studies classes. Students who have dual credit for Social Studies please come to E100 this week to schedule an appointment time. All faculty and staff are also invited to take a school picture.
Seniors, if you didn't take your senior photos over the summer, you will have the opportunity to take your yearbook photo on October 30th. More information will be available when that date gets near.
Brian Harper
Monday, September 21, 2015 Carnival/Parade Meeting – CCHS Axillary Cafeteria –Please have someone there to represent your club or organization to pick up forms and ask any questions. Please have all forms filled out before you leave. It is okay to fill them out before this date and email them to [email protected] or return them in person to the E100 office
Suzanne Saucier
Louisiana State University will be visiting the College Center on Thursday, September 24 at 9:00 am. All interested students can sign up in Naviance or visit the college center for more information.
Shannon Herd