Wildcat Web News 9.22.15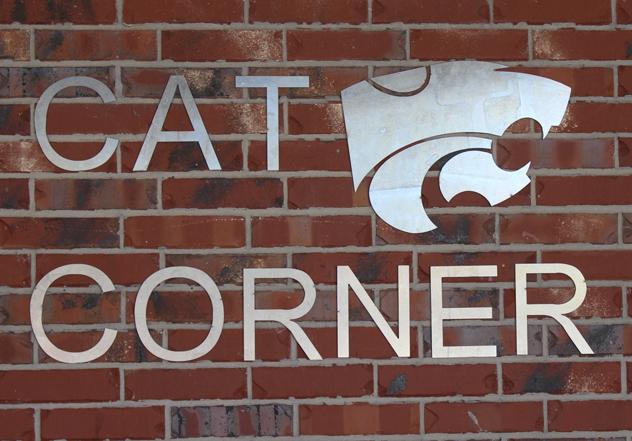 9.22 .15
photo by Katie Rodriguez
Students,
Please move your cars by 2:45 if you are parking in the band practice area. Vehicles will be ticketed and towed at the owner's expense if they remain in this area after 2:45.
CCHS is a closed campus. A student who leaves campus without approval from a campus administrator is considered Truant and will receive the appropriate consequence and their parking permits can be revoked.
Go CATS Go !
Ruperto Jaso
TODAY!!! Come join us at SIGNED, SEALED and DELIVERED!! A show and sale of art work at the Annual Clear Lake Farmers' Market at UHCL.
September 22 from 10 AM-6 PM in the Bayou Building Atrium.
Our students from Creek have donated over 85 small works. All matted and ready to drop into an 8 X10 frame for the perfect present!
Artwork from the other high schools are also on display. Help support the CCISD Art Programs and get a great piece of art.
All artworks are only $10 each!!!! Proceeds go to the CCISD Senior Art Awards Show.
Terri Foltz-Fox
NASA seeks high school juniors interested in space and science! The High School Aerospace Scholars application is now open at: http://has.aerospacescholars.org
High School Aerospace Scholars (HAS) is a NASA unique opportunity for juniors who are interested in science, technology, engineering, and math (STEM) at no cost to participants. Selected students will participate in an interactive, online course during the school year that culminates in an all-expense-paid trip to NASA's Johnson Space Center in the summer. During the online course, students will investigate space exploration challenges by creating technical drawings, solving math problems, and participating in discussion forums with NASA engineers and scientists. Texas teachers guide students through the online curriculum and grade their work. Students with the highest scores are invited to Johnson Space Center in Houston for six days where they will work with NASA mentors to complete engineering design challenges and plan a mission to Mars. Students will be briefed on the past, present, and future of space exploration by NASA engineers, scientists, and special guests while touring NASA's facilities.
For more information and application deadlines, please visit the HAS website at:http://has.aerospacescholars.org. You can also learn more about the program by viewing "High School Aerospace Scholars: A Journey of Discovery" video athttps://www.youtube.com/watch?v=V3HeXYi9Z5Q.
The HAS Team
Interested in joining the World Champion Clear Creek ISD District Robotics Team, the Robonauts? Head to room B212 October 2 from 2:40 pm – 3:15pm for an informational meeting. Any questions can be directed to Mr. Segura in room B212.
Thank you!
Joey Segura

Mandatory Science Fair Meeting in Brownson's room ( E131)
Thursday Sept 24 during tutorials. Meeting will be brief.
Thank you,
Jamie Brownson
Best Buddies will be holding a Meet and Greet party in the cafeteria today after school. Anyone interested in joining Best Buddies is welcome to come. Come make a friend, and be a friend.
Best Buddies