Wildcat Web News 11.5.18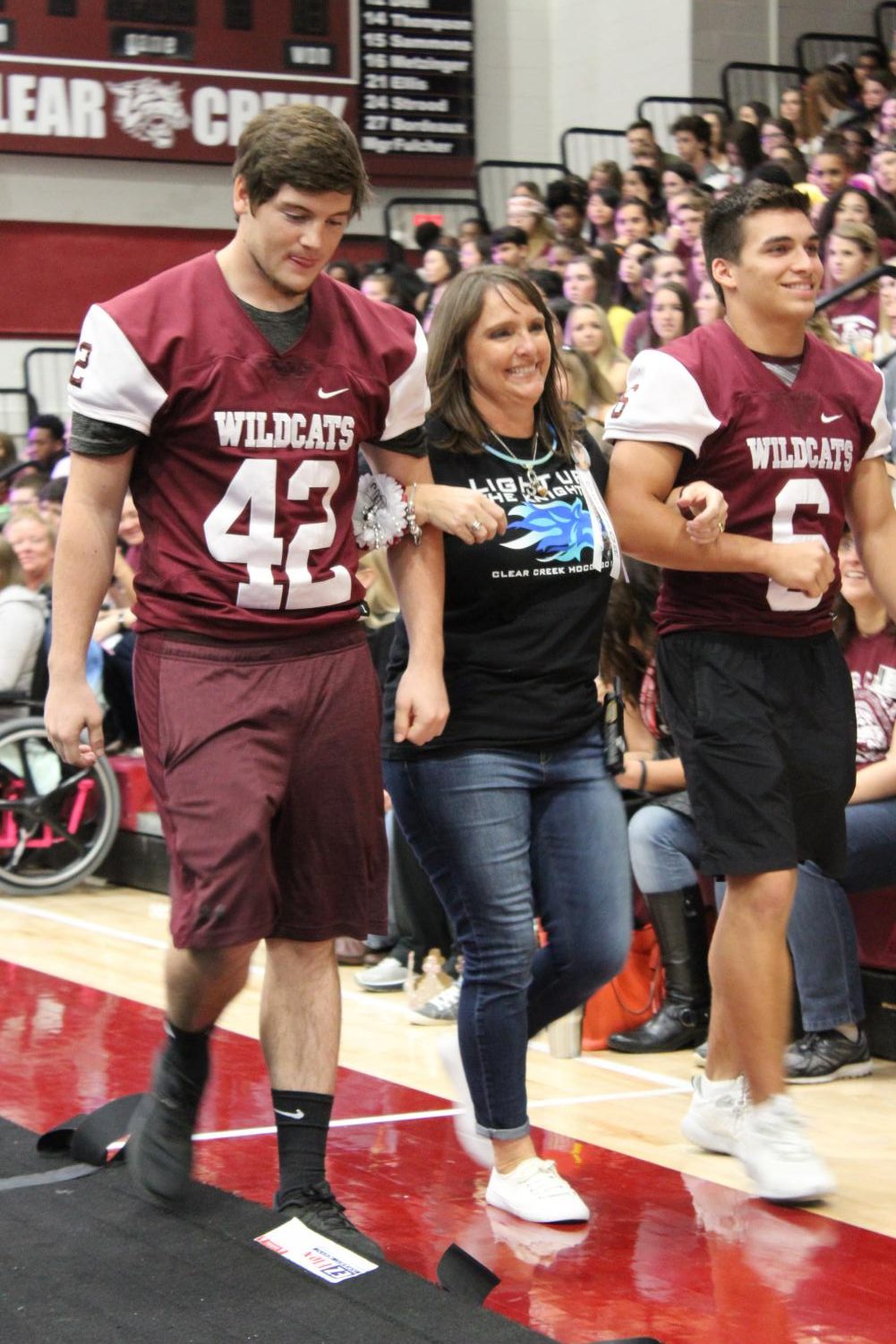 11.05.18
The Wildcat Band had a successful final contest of the season on Saturday. The Creek Band earned first place and swept all captions in their classification in preliminary competition…and headed into finals with a third place ranking overall. In finals, the Creek Band held onto third for a bronze medal finish overall…also earning 2nd place caption awards in Individual Music, Overall Effect, and Color Guard.
Tate Fincher
Student Council is excited to see your amazing Movie Character spirit outfits today!!! Remember, our next dress up day is Wednesday and we are excited to see you dress Out of this World!
We would also like to thank all of our staff and students who helped decorate our Pods for Homecoming!!! Great Job!
Charles Moore
Students, please have your cars out of the band parking lot by 2:45, daily.  Thanks!
Mary Baca
Our Girls Basketball program started off strong on Friday night with a sweep of Deer Park.  The freshmen won 44-19, JV won 47-24, and our Varsity won 52-33.  Eliya Ellis had 9 points and 9 rebounds, Kendal Valois had 7 points and 4 steals, Ana Rodriguez had 9 points, and Sam Simmons had 7 steals.   We are hosting the Peggy Whitley Classic beginning this Thursday with our Varsity playing at 10:30 A.M. and 3:30 P.M. in Butler Gym.  Please come support our Varsity team!
Thank you,
Kristi Odom
Do you want to make a difference? The League of Women Voters will be in the cafeteria today for a voter registration drive. Students approaching 18 or are 18 years old are eligible to register. Stop by to learn more!
Mary Baca
It was qualifying weekend for Creek Debate.
Senior Rachel Boyd went undefeated in prelims and was the second overall public forum speaker for the tournament. Her tournament ended with a close quarter-finals round loss, but that was the round she needed to punch her ticket to the TFA State Championship tournament this spring. She is the first LD'er to qualify for state from Creek is 4 years.
Sophomores Emma Tyler and Hayden Rinehart were semi-finalists in informative speaking as well.
Wish as luck as cross 45 and go north of the creek to compete at the Clear Brook debate tournament this Friday and Saturday.
Brian Darby
I am pleased to announce that we have another All-State Orchestra member this year!
Junior, Bryan Dawn ranked 18 in the state out of over 300 bass players this past weekend making him a member of the All-State Philharmonic Orchestra!
Katherine Dupere