Willdcat Web News 11.14.18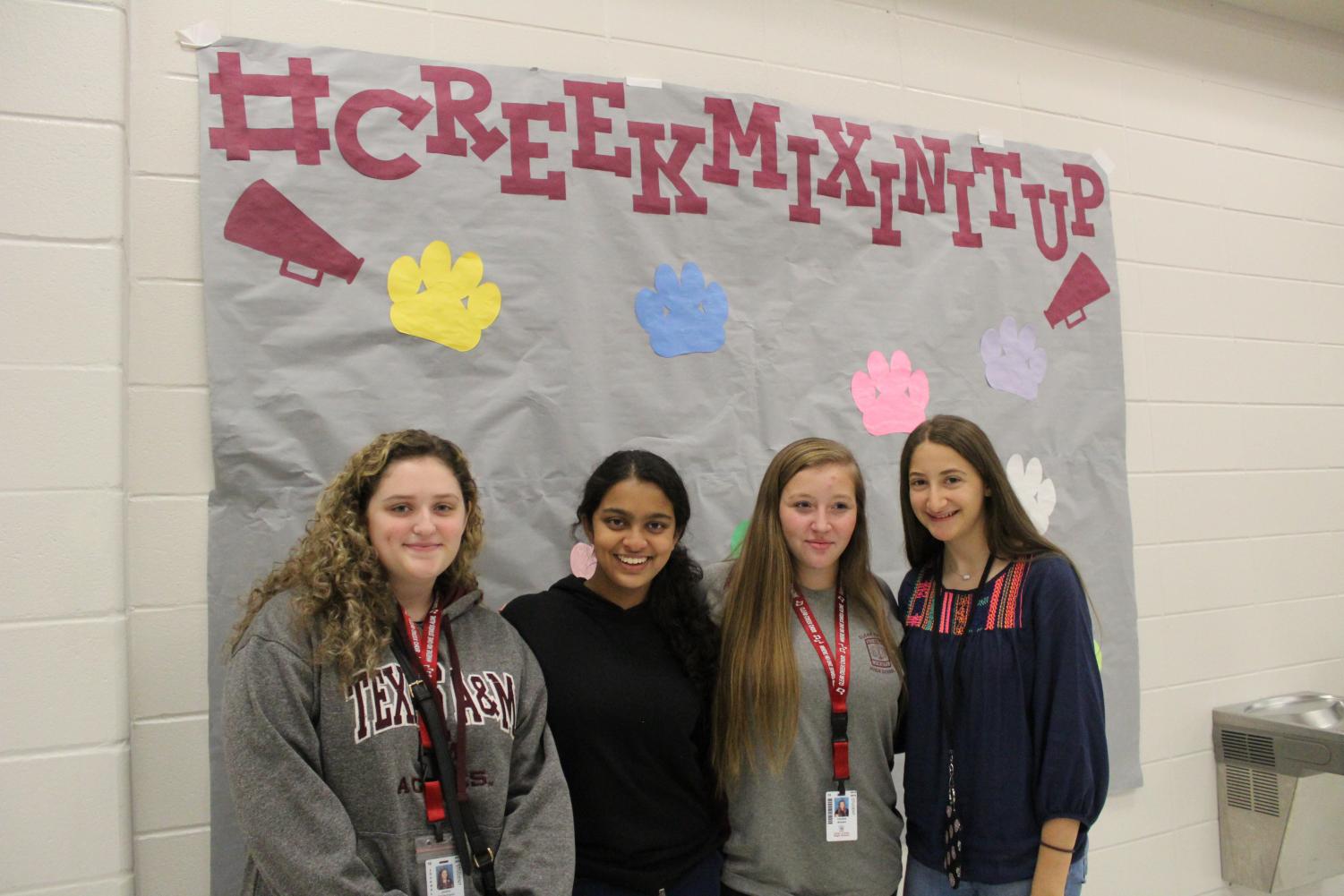 Photo by Kaydee Loyd
11.14.18
The library has a large shipment of new books in just in time for Thanksgiving Break.  Swing by the library to check them out.
Mrs. G-L
Mod pizza has selected CCISD's 18+ Services as their charity partner for the grand opening of their new location off Bay Area Blvd. Please come celebrate and support Mod on Nov 16.
The ribbon cutting is at 11:45 – store opens for sales at 12 noon.
See the attached flyer for details.
Sped
Students – please visit the APOD hallway during your free time.  There are lots of great handouts and displays in honor of College Week.  If you don't see any handouts to the colleges you want to apply to, just ask the counseling center and they can direct you to the library of information located in the College Center for your browsing.
Thank you,
Terry V.
Please turn items in to the pod offices and JROTC will pick them up from there. Please have all donations turned in by Friday morning. If you plan to donate a turkey or ham please contact LTC Harris directly.
Col. Harris
Interested in dancing and performing on a competitive performing arts team? The Color Guard will be having audition clinics Tuesday, Wednesday, and Thursday of this week from 5:30-8:30 in Gym 3. No experience is needed. Come find your family here on campus and shine as a performer! Join Creek Guard!
Thanks,
Ms. Hyde 
Director of Color Guards
The Boys Soccer team will be having tryouts on November 26, 27 and 28 after school 2:30-4:00 on the grass and turf fields.
All players must have a physical on file before tryouts. See Coach Cobb in F112 for questions.
Students parked in the student lot need to make sure their car is moved out of the lot by 2:45pm.