Wildcat Web News 11.26.18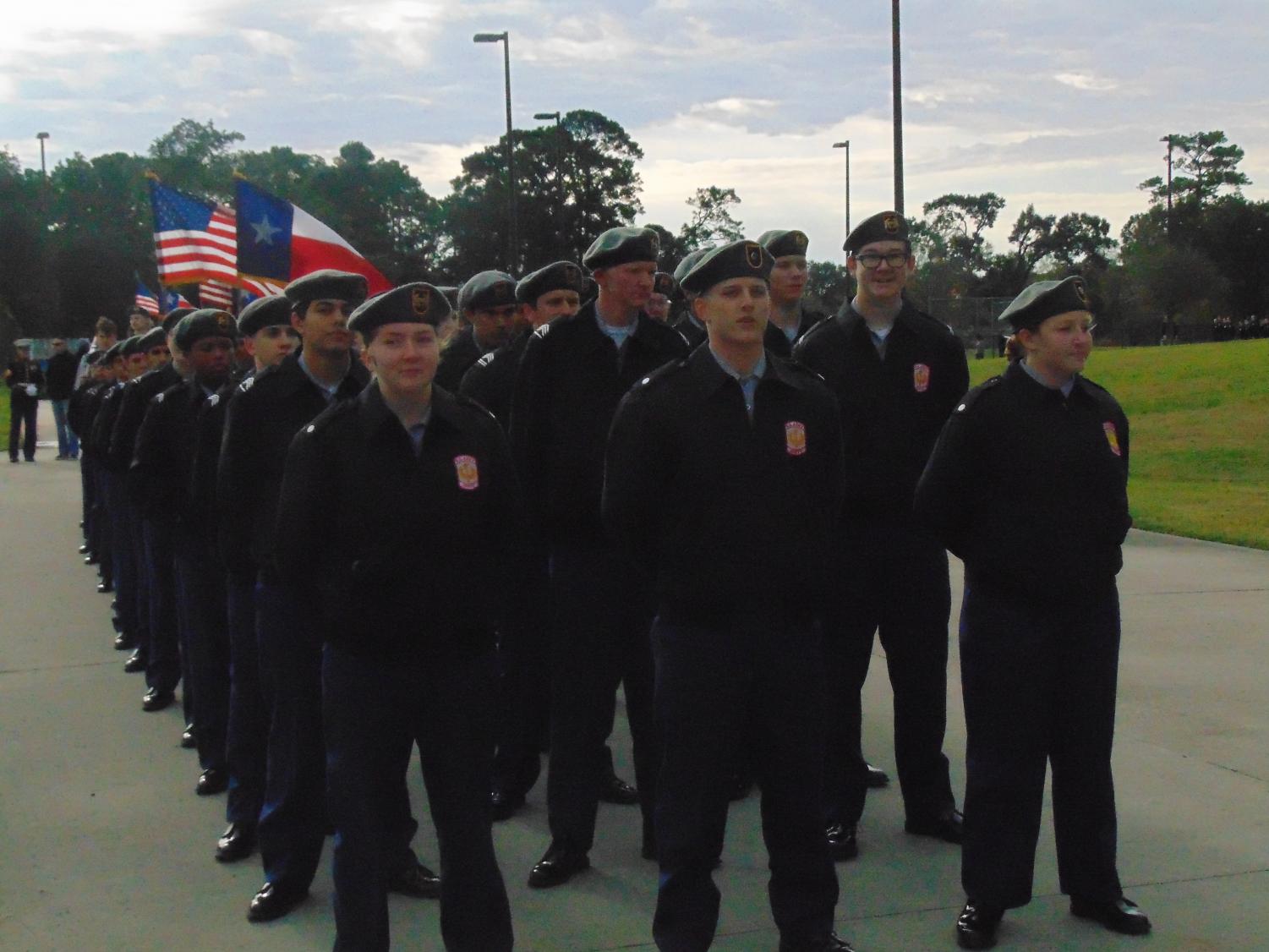 11.26.18
On November 15-17, the Clear Creek Theatre Department joined over 7,100 other Theatre students from across the state for the Texas Thespians Festival in Grapevine.  The Festival is a three day event filled with contests, workshops and performances intended to honor the best in High School Theatre from across the state.
One feature of the Festival is adjudicated competitions in Acting, Musical & Technical Individual Events.  The students compete against the ballot to earn advancement to Thespian Nationals this summer.  To qualify for Nationals, the students must receive an overall ranking of Superior from all three judges in all measured categories.
The following CCTD students qualified for Nationals:-Sutton Anderson & Brady Raboin – Duet Musical
For the third consecutive year, the Festival also featured a tournament-style Improvisation Challenge.  In the two previous years, the team representing Clear Creek advanced to the Semi-finals round of the tournament.  This year, a record 70 (!) schools entered the tournament.  The Clear Creek team finally made it over the Semi-finals hump and took Second Place in a tight Finals round against The Woodlands.  (On an even more important note, the positive energy and supportive attitude exuded by our team throughout the tournament earned them numerous supporters from among the ranks of those they eliminated.  Furthermore, the Improv Director from The Woodlands has invited the CCTD to perform a combined show with them in April to benefit a Houston-area charity.)  Please congratulate these Improv team members on representing Clear Creek in a manner we can all be proud of:
–Fatinah Al-Hmoud, Emma Barnes, Bryce Strickland (Team Captain), Becca Trumble & Mark Kostjuhin (Alternate)
Finally, Sutton Anderson applied for a scholarship from Texas Thespians and based on her resume and an interview process, she was awarded a $1000 college scholarship.
It was truly a remarkable weekend for the CCTD and all 18 students who attended the Festival exhibited the best of what we expect from our Wildcats.  They supported other schools in their performances, displayed good sportsmanship, and took advantage of the myriad of opportunities they had to learn from Theatre educators from around the state and country.  Please congratulate these students on a highly successful year at the Texas Thespians Festival!
Bradley Hewlett
Theatre Director
Wildcats, please have your cars moved from the band lot at 2:45.
Thanks for your continued cooperation.
Mrs. Kent