Wildcat Web News 12.3.18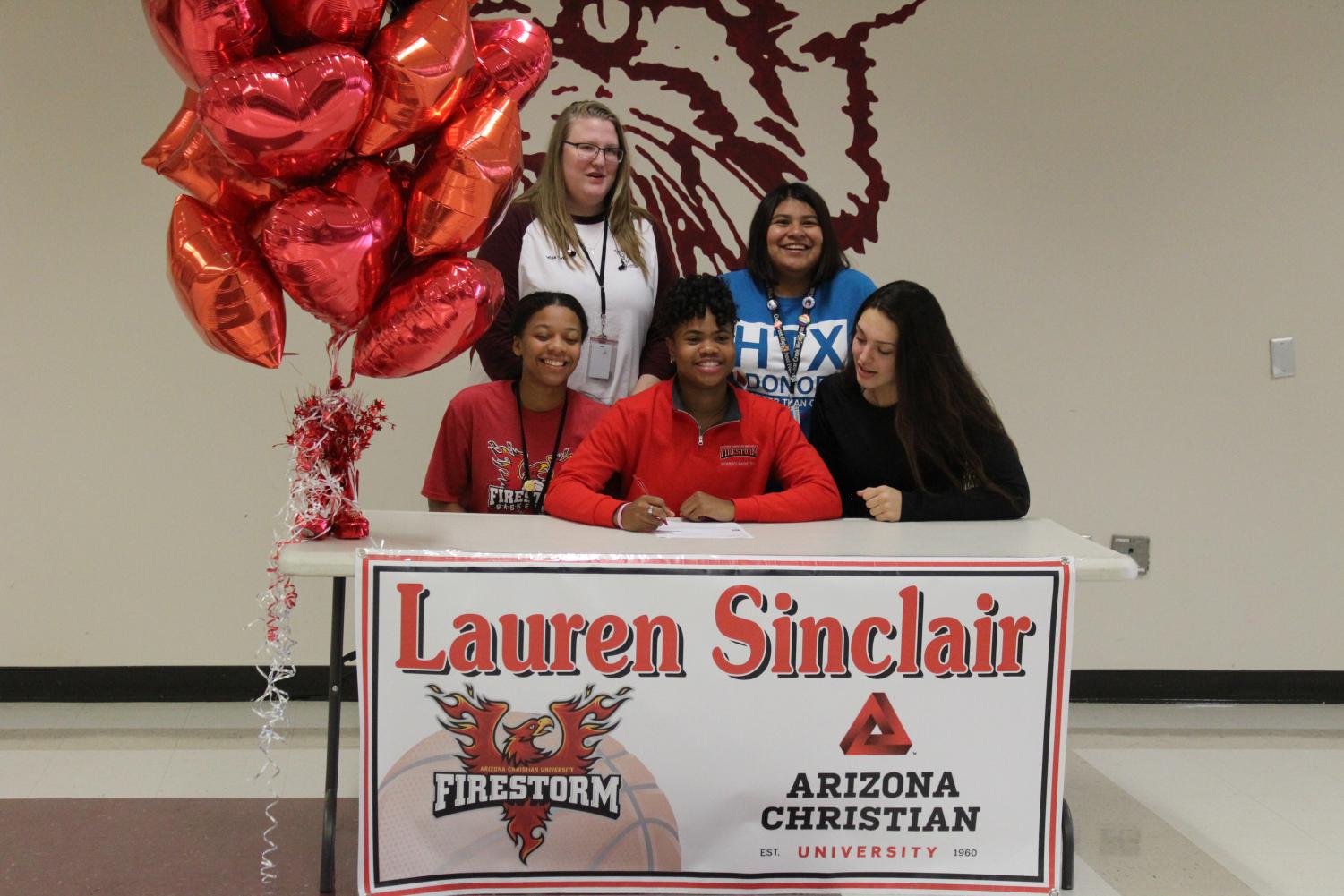 Photo by Kadyn Chatman
12.3.18
Balfour will be on campus in the cafeteria during all lunches on Monday & Tuesday, December 17 & 18 to distribute class rings.
AK
Help support our Galveston County Sheriff's office toy drive this year! Students and teachers can drop off new toys to any office pod secretary now through December 7.
The Galveston County Sheriff's Office and the Galveston County Citizens' Sheriff's Academy Alumni Association is inviting the CCHS community to support "Deputy Claus". "Deputy Claus" is designed to provide holiday toys to needy children throughout Galveston County. Over the years, "Deputy Claus" has brightened the holidays for hundreds of kids. Please consider bringing a new, unwrapped toy beginning next week,  December 3 through December 7, to any pod secretary at CCHS. All donations will be distributed to kids in the Galveston County area. Let's make a difference and show the community our support through the "Deputy Claus" toy drive.
AK
Attention all 10th-12th grade students.  CCHS will be offering the ASVAB (Armed Services Vocational Aptitude Battery) on our campus Tuesday, December 18 starting at 9:30 am.  The ASVAB is not for those just interested in joining the military.  The ASVAB is a tool for students to measure developed abilities and helps to predict future academic and occupational success.  To sign up, log in to your student Naviance account and click on the Colleges tab to start your registration.  If you need help, please see the Counselor Corner during all lunches or visit with Mrs. Herd in A-146.
Visit www.asvabprogram.com for more information. We hope that many of our students will take advantage of this free opportunity.  Sign up for the ASVAB today!
Mrs. Gailey
Congratulations go to the Lady Wildcat Varsity Team on their 4th Place finish at The Dear Park Invitational this past weekend.  Team members include Bianca Zamora, Peyton Galyean, Trinity Le, Ana Vallejo & Catherine Singletary.  Trinity Le Placed 10th overall out of 102 golfers.  Trinity Le and Catherine Singletary set the season low round by shooting 76.  Clear Creek had 10 girls compete and 5 of those girls set new tournament lows.  Great job ladies!
Kayla Williamson ⛳
Debate
We had some good results from the San Marcos tournament this past weekend.
Sophomore Emma Tyler was an octo-finalist in LD Debate receiving 2 more state points.
Sophomore Meghan Lindquist was a semi-finalist in both Dramatic Interpretation and Prose Interpretation.
Freshman Nathaniel Overby and Sophomore Rose Cooper were quarter-finalists in Novice Public Forum debate. Nathaniel was also a semi-finalist in Novice Extemp.
Wish us luck on our last tournament for the semester at Clear Springs, and then we get a much-needed break.
Brian Darby
On Saturday, 23 choir students competed at the TMEA Pre-Area Auditions at Clear Springs HS. 7 students advanced to the All-State Auditions in January. Congratulations to the following Choir students:
Riana Vermillion – 3rd chair
Madigan Ewing – 5th chair
Miranda Hixson – 3rd chair
Luci Melcher – 2nd chair
Mitchell Bonvillian – 4th chair
Travis Falknor – 5th chair
Brady Raboin – 2nd chair
We also had 3 alternates named: Hailey Clough (CLUFF), Ella Gard, and Kat Velasco.
Congrats choir students!!
 James Park
CCHS Choir Director & A.P. Music Theory Instructor